2:22 at HoneyRock
Are you ready for a summer you will never forget? Live life this summer to the fullest!
2:22 is a dive into the best of HoneyRock's High School Programs.
Through the 2:22 program, campers will experience...
The awe and wonder of a 7-8 day immersive wilderness experience in a world class location.

The community, worship and activities progression HoneyRock campers love.

Meaningful opportunities to serve at HoneyRock, in local communities, and beyond.
2:22 provides space and time to make new friendships that last and deepen your relationships. The 2:22 program gives you the chance to be a part of something that's tangible and real, to live in a community that meets you where you're coming from but also pushes you to be something more. It's about having counselors who want to be a part of your life, to go with you on the journey, and it's about plunging into an adventure that's going to be some of the most fun you've ever had!

What does 2:22 mean?
The name "2:22" is derived from 2 Timothy 2:22 - Flee the evil desires of youth and pursue righteousness, faith, love and peace, along with those who call on the Lord out of a pure heart.
Additional Information About 2:22
Each cabin will embark on an eight-day wilderness trip early in their 2:22 experience—no wilderness experience needed!
You'll be stretched physically, but trips create fantastic memories and help us to focus our hearts and minds on exploring questions of identity and community. It also facilitates awesome encounters with God through His creation in premiere midwest wilderness spaces!
Our 2:22 campers travel by coach bus to Northeastern Minnesota for their wilderness immersion. There, they will have the privilege to either canoe or backpack the world-renown destinations of the million-acre Boundary Waters Canoe Area Wilderness or the scenic and rolling landscapes of the Superior Hiking Trail.
Below, you'll find the basic flow of the day for 2:22 -
Solid Rock (optional)
First Word
Breakfast
Morning Activities
Worship / Cabin Impact /Morning Watch
Lunch
Afternoon Activities
Free Time / Rest Hour
Dinner
Evening Activity
Cabin Reflection
Lights out
This is an optional "challenge" for campers – running, swimming, serving, and engaging God's word every morning before breakfast.
First Word is a time for the 2:22 community to gather together at the beginning of the day for one of our staff to share a short devotional. It helps us to start our day together focused on God.
Morning Watch is an opportunity for campers to experience and establish a quite time alone each morning to read Scripture, pray, and reflect.
This is a structured devotional facilitated by cabin leaders. There is usually a short activity, guided discussion, and time to reflect on what they're learning.
We eat family style! You'll come into the Dining Hall as a cabin and sit around a table with your cabin.
2:22 campers have the option to begin or continue working towards their Basic, Intermediate, and Masters in any of our 14 activity areas. This progression involves technical skills in the activity, service to the area, and instruction of other fellow campers.
While activity areas are fun, they're also used to teach perseverance (it can take a camper 3-5 years to earn a Masters!), build confidence, learn how to fail and try again, and so many other life skills. Our activity areas are one of our most powerful tools for developing character and leadership in campers.
This is structured "free time" – visit the Beehive, play a game, sign up for an activity as a cabin...the opportunities are endless!
Being at HoneyRock was life-preserving for my daughter. Now that she is home, I see great growth and change in her. She has a connection with Christian girls her age that she has never enjoyed before, she has a determination to take responsibility for her life, to live her life well, and to grow in Christ. — Anne Osielski, 2020 Camper Parent
---
Dig Into Summer Camp Details
Tap the photos below for more information.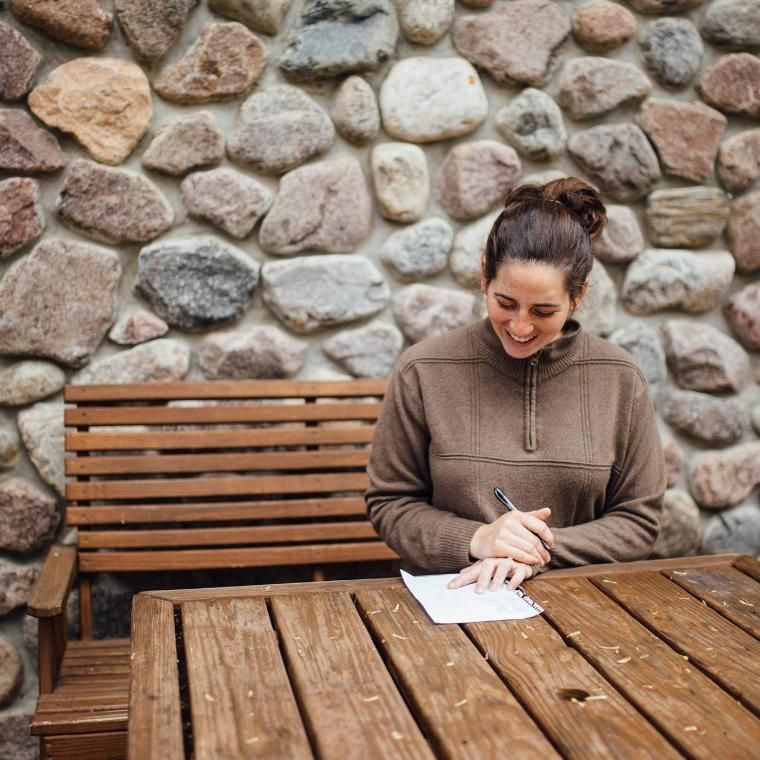 Frequently Asked Questions

There can be a lot of questions when you're deciding to send your child to summer camp. We've compiled a comprehensive list on a single page. Use the link below to check out the questions!

Register Your Camper
Ask a Question