Advance Camp at HoneyRock
Advance Camp is a rite of passage program specifically designed to help campers prepare for the exciting and important transition from middle school to high school.
Advance Camp begins the transition into HoneyRock's high school camper programs, where the community emphasis is placed on building relationships within the same-aged community of their peers. In Advance Camp, the wilderness trips get a little bit longer, the service opportunities are a little more prevalent, and the conversations get a little bit deeper. Advance Camp provides an opportunity to wrestle with foundational faith questions and provides challenging experiences that will ultimately encourage students as they "advance" to make following Christ the foundation of their lives.
Additional Information About Advance Camp
Below, you'll find the basic schedule of Advance Camp. It's helpful for parents and campers to talk through it before heading to HoneyRock.
Solid Rock (optional)
Wake Up
Morning Watch (quiet time)
Breakfast
Activity Period I
Worship/Cabin Impact
Lunch
Activity Period II
Rest
Cabin Activity/Free Time
Dinner
Evening Activities
Prep for Bed
Cabin Reflection
Lights Out!
Solid Rock is an optional "challenge" for campers – it includes running, swimming, praying, and engaging God's word every day.
All campers take a few minutes of "alone" time to read Scripture, pray, and reflect.
Cabin leaders prepare fun, interactive lessons to bring God's Word to life, challenging and encouraging camper's walk with Christ.
We eat family style! You'll come into the Dining Hall as a cabin and sit around a table with your cabin.
With 14 activity areas, it's tough to be bored! From drama to waterskiing and archery to crafts, we offer a wide variety of activities to serve campers with a variety of interests.
Advance Campers have the option to begin or continue working towards their Basic, Intermediate, and Masters in any of our 14 activity areas. This progression involves technical skills in the activity, service to the area, and instruction of other fellow campers.
While activity areas are fun, they're also used to teach perseverance (it can take a camper 3-5 years to earn a Masters!), build confidence, learn how to fail and try again, and so many other life skills. Our activity areas are one of our most powerful tools for developing character and leadership in campers.
While you'll be stretched outside of your comfort zone, our campout experiences create fantastic memories and help us to focus our hearts and minds on exploring questions of identity and community. They also facilitate awesome encounters with God through his creation. We believe this is a critical part of the Advance Camp program. No previous wilderness experience needed! All counselors are certified in First Aid, CPR, Basic Water Rescue, and are trained in wilderness skills and safety.
Three Week Program: 4-night wilderness campout during the first week of their session
Two Week Program: 3-day wilderness campout at the start of their session
This is structured "free time" – visit the Beehive, play a game, sign up for an activity as a cabin...the opportunities are endless!
My daughter wanted to stay for another session! She loved her cabin and new friends she made, and her counselors made a huge impact. — 2021 Camper Parent
---
Dig Into Summer Camp Details
Tap the photos below for more information.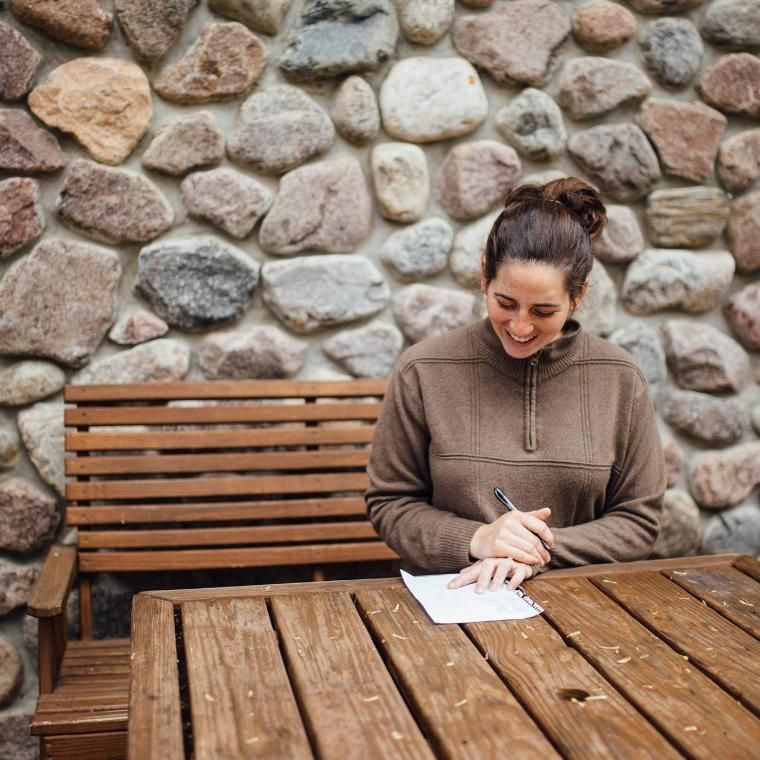 Frequently Asked Questions

There can be a lot of questions when you're deciding to send your child to summer camp. We've compiled a comprehensive list on a single page. Use the link below to check out the questions!

Register Your Camper
Ask a Question