Students will benefit from a team of faculty who are both experienced and widely published in their fields, and who are motivated to serve Christ and his kingdom.
Adjunct Faculty
David Norton, Ph.D., LMFT
M.A. in Marriage & Family Therapy
Guest Associate Professor
Dr. Norton received his B.A. in Religion from Houghton College, his M.A. in Counseling Psychology from Trinity Evangelical Divinity School in Deerfield, Illinois, and his Ph.D. in Child and Family Studies from the University of Wisconsin. He has practiced as a marriage and family therapist since 1980 and is the founder and CEO of Centennial Counseling Center, a large mental health practice with 38 therapists with offices in St. Charles, Yorkville, and Sandwich, Illinois (www.CentennialCounseling.com). Dr. Norton served as Chair and board member of the Marriage and Family Therapy Licensing and Disciplinary Board from 1993-2001 and later returned to the board in 2011 through 2016 for a total of 15 years on the licensing board. Through the end of 2018, he is also the Treasurer for the Association of Marriage and Family Therapy Regulatory Boards (AMFTRB.org), the organization in charge of the MFT license used in 49 of the 50 states. Previously he has served as President of the Illinois Association for Marriage and Family Therapy, the organization that represents the interests of MFTs in Illinois (IL-AMFT.org). Dr. Norton is also an Approved Supervisor with the American Association for Marriage and Family Therapy (www.AAMFT.org). Before becoming a therapist, Dr. Norton worked as a youth pastor for several years, while also working with juvenile delinquents in an advocacy and prevention program for one year. In his free time, Dr. Norton enjoys landscape gardening, home repair and woodworking, as well as playing with his grandchildren. He also has a website: www.GrowingOurPractice.com that has many resources for both early-career and senior clinicians seeking to grow their practice.
Terri Watson, Psy.D., ABPP
Dean and Professor of Psychology, Counseling, and Family Therapy
Dr. Watson is a board certified clinical psychologist, an approved clinical supervisor with the Center for Credentialing and Education, and an approved supervisor with the American Association for Marriage and Family Therapy. Her clinical interests include clinical supervision, couple and family therapy, EFT with couples, and women's issues. She maintains a private practice in Hoffman Estates, IL and also provides supervision and clinical consultation for community and private organizations. Dr. Watson's research and writing interests include Christian faith and clinical psychology integration, clinical supervision, and cross cultural applications of psychology. Dr. Watson is married with two children and enjoys all things outdoors including hiking, sailing, biking, and gardening.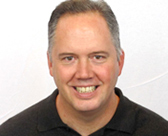 Timothy R. Buhrt, Psy.D.
M.A. in Marriage & Family Therapy
Guest Associate Professor
Dr. Buhrt is a licensed clinical psychologist who obtained his M.A. in Systematic Theology from Wheaton College and his Psy.D. in Clinical Psychology from Rosemead School of Psychology at Biola University. His doctoral dissertation, in association with the University of Southern California's Alzheimer's Disease Research Center, focused on the impact of protective factors that mediate cognitive decline during aging. Dr. Buhrt has engaged in clinical practice since 1991 working in private practice, community mental health centers, hospital and residential settings. As a therapist, Dr. Buhrt works with persons across the lifespan who struggle with a variety of social, emotional, and behavioral issues that affect their interpersonal relationships. In supervision, Dr. Buhrt assists master students, doctoral students, and staff therapists improve their clinical skills as they develop a vision for their career. As an administrator at Centennial Counseling Center, Dr. Buhrt engages in planning, marketing, and staff management to assist the organization in remaining involved in meeting the clinical needs of the local community. When Tim is at home, he loves to exercise, garden, golf, and try a variety of woodworking projects.

Derek Ball, Ph.D, LMFT
M.A. in Marriage & Family Therapy
Guest Associate Professor
Dr. Ball has been a marriage and family therapist for over twenty years, practicing at Marriage and Family Counseling Service in Rock Island, IL. Dr. Ball received both his M.A. and PhD in Marriage and Family Therapy from Purdue University. His professional interests are in Narrative Family Therapy, and he specializes in working with couples. Understanding the systemic nature of conflict and how to interrupt those patterns in order to help the couple connect in a meaningful way is of particular interest. He has presented on the state, national and international level on topics as diverse as forgiveness, family therapy supervision and internet affairs. Outside of the clinical office, Dr. Ball enjoys time at the pool or the ballpark with his wife and two children, drawing cartoons and singing his favorite musical theater songs (perhaps more loudly than his dog would like…).
Matthew Hanlon, LMFT
M.A. in Marriage & Family Therapy
Guest Associate Professor
Matthew received his M.A. in Clinical Psychology from Wheaton College Graduate School (2012). He is the founder and Clinical Director of Cedar Tree Counseling, a small private practice in the Fox River Valley of Illinois. His area of focus in therapy is with men suffering in addiction, anger, grief, and shame. He is a Clinical Fellow of AAMFT and is currently working to become an Approved Supervisor for students preparing for careers as marriage and family therapists. Before his move into the world of family therapy, Matthew served as an associate pastor of a local church, and has ministered for many years through worship and youth ministry. Matthew is married to his high school sweetheart and together they have five beautiful children.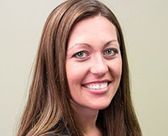 Hillary Wildt, Psy.D.
M.A. in Marriage & Family Therapy
Guest Associate Professor
Dr. Wildt received her doctorate in clinical psychology (Psy.D.) from the Illinois School of Professional Psychology, Argosy – Chicago. She is passionate about the provision of culturally-competent, adequate, applicable, and sustainable treatment and support to those who have reduced access to care. Dr. Wildt is particularly interested in the treatment of symptoms related to chronic and/or developmental trauma and in increasing access to care in populations affected by high levels of conflict, war, and violence. In addition to teaching, Dr. Wildt works with individuals, couples, and families at a private practice and works for an international development and aid organization (International Aid Services, America). In her personal life, Dr. Wildt likes to be outdoors! She enjoys hiking, skiing, camping, and taking road trips with her husband.