Where are the Women?
An annual conversation about faith and womanhood
Join us February 5-8, 2022
As of 2019, although women comprised more than half of the student population, only 36% of professors were women, and a mere 13% were women of color (Holcomb). While Wheaton College has made significant strides to become a space that supports female faculty and students, these numbers hinted -- and, indeed, continue to hint -- that Wheaton College still has a long way to go. To address this need, the Where are the Women? 2019 conference was born.
Where are the Women? examines Christian identities within the diversity of womanhood. Each spring, we enter into a conversation about faith and gender that is shaped by the needs of the Wheaton community. During the course of these conversations, this conference amplifies women's voices; provides Wheaton women the chance to celebrate, encourage, and support each other; and gives students the opportunity to discover inspiring role models and realize God's Kingdom vision for womanhood.
In short, Where are the Women? is a holy space, filled with challenges, imagination, reconciliation, and hope.

Where are the Women? 2022
The third annual Where are the Women? conference centers around one word:
embodiment
We, as human beings, are all created with physical bodies, needs, and attributes. Each woman is uniquely and wonderfully made-- so why is it, that in spite of all creation declaring our holiness, we still feel uncomfortable in our womanly bodies?
This 2022 conference will create opportunities for women to explore, grow, and learn about their physical, emotional, and spiritual embodiment. We will consider how to embrace God's holy design for femininity in conversation with the many diverse ways He calls us. We are determined to highlight women with a multiplicity of embodied experiences and perspectives to create a holistic and welcoming environment for all who desire to join us in this walk.

Register Now for Where are the Women?
Don't miss out on Where Are the Women? 2022. The information is all here, and the link to registration is right here.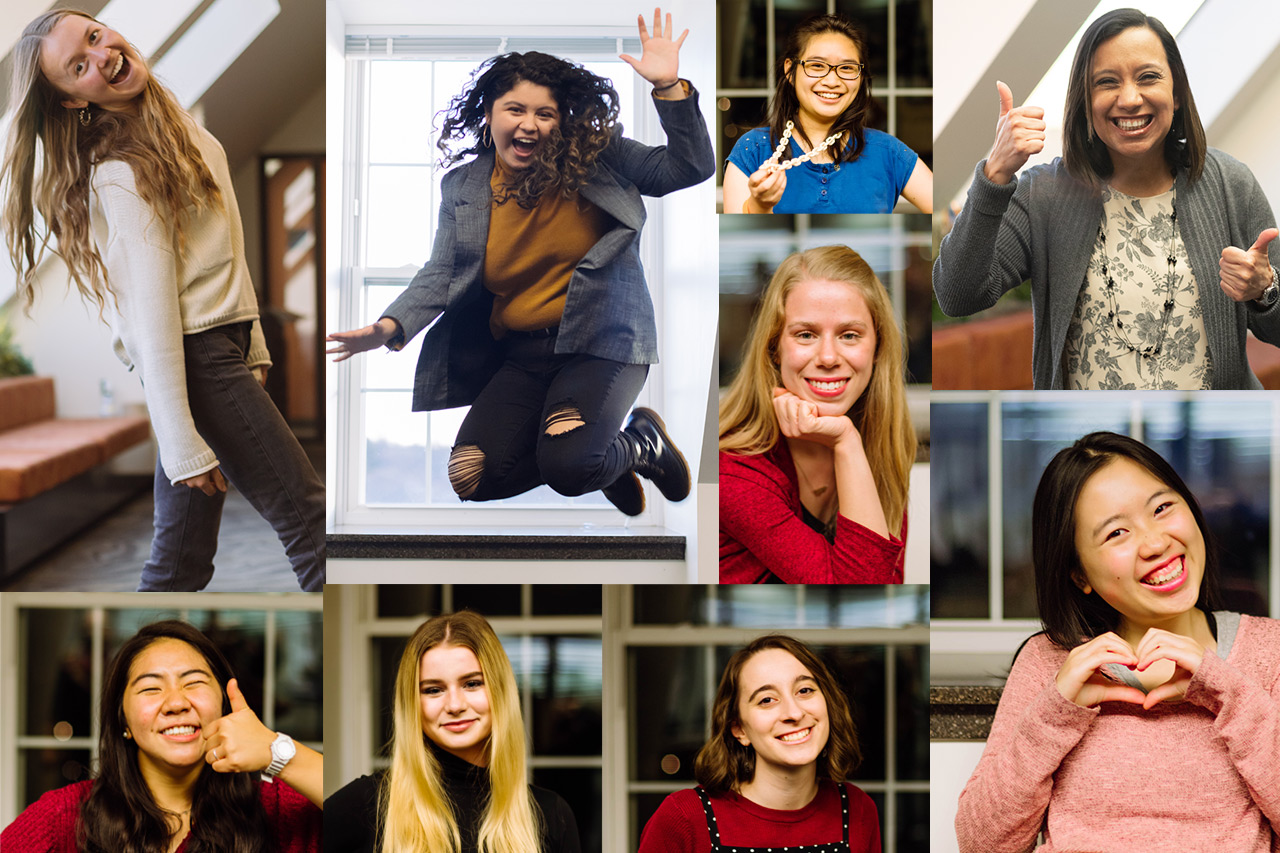 This photo gallery features student leaders and peer-nominated female undergraduate and graduate students at Wheaton College. You can learn more about them on our Instagram page via posts and story highlights.

Where are the Women?
Our sponsors have included
Office of the Provost
Vocation and Alumni Engagement Department
Office of Student Engagement
The Center for Vocation and Career
Sociology and Anthology Department
Graduate Student Life
School of Biblical and Theological Studies
Humanitarian Disaster Institute