This summer, Wheaton College faculty and students who are studying the intersection of business and faith in the workplace will launch a new phase of their ongoing research in collaboration with KeHE Food Distributors.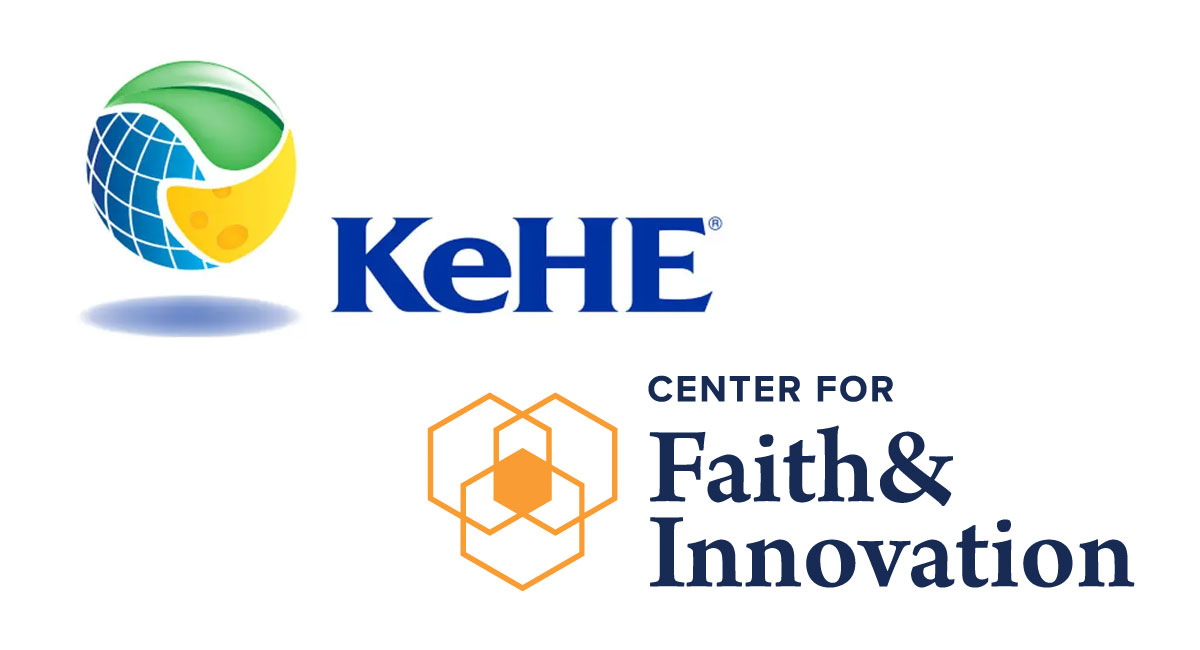 Just off a picturesque corporate drive in Naperville stands the headquarters of KeHE Foods, a multibillion-dollar wholesale food distributor started by Christian founders. Despite supporting over 6,000 employees across 16 distribution centers in the U.S. and Canada, the company may slip under the radar for most suburban dwellers. But the Illinois office, ten minutes south of Wheaton's campus, is about to be the home of extensive on-the-ground research by a committed team of Wheaton College professors and students stemming out of Wheaton's Center for Faith & Innovation (CFI).
The partnership with KeHE marks the first large-scale step of the project, which began in January 2020 with a focus on small, faith-based organizations. Spearheaded by CFI's Executive Director Dr. Hannah Stolze and Director of Research Engagement Dr. Paul Min-Dong Lee, the team will conduct interview-based, qualitative research among KeHE employees and managers to examine the impact of Christian values in a for-profit company that is not explicitly faith-based. "What does it mean to belong to a Christian community when you're not a Christian?" Dr. Stolze said, sharing a question that has provided a foundation for their studies. "How can administrators and managers create a space of belonging where not everyone shares the same belief system?"
The team's in-progress research paper, "Faith Identity in For-Profit Business Organizations: A Grounded Theory Conceptual Framework," documents the methods of their work so far and some of the key implications for employees regardless of their religious convictions. Currently in the draft stages with the Academy of Management research journal, the team will continue building on these findings throughout the summer.
Lee, who also serves as Wheaton's Norris A. Aldeen Professor of Business, adds that building a business on Christian values does not equate to forcing a set of religious structures on employees. "When we talk about integrating faith into business models, we don't mean putting Bibles and crosses on every table," he said. "Instead, we're working to understand how companies change their structures and policies based on biblical principles. How they treat customers, interact with employees, prioritize what's important to the company values—all of this is biblically informed."
In addition to making a mark in the wider world of management, the project and others like it in the CFI present unique experiential learning and mentorship opportunities for Wheaton undergraduates. CFI Scholars come from a wide variety of majors, from computer science to English literature, and gain an inside look at both the mechanics and storytelling nature of entrepreneurial research. Students work closely with faculty to design surveys, lead focus groups, analyze the data, and write up reports to send to partner organizations. "One of the many things Wheaton does well is provide space for faculty and students to explore what it means to integrate faith into our fields," said Dr. Stolze. "I chose to work here in 2015 for that very reason. You could say that this project has been seven years in the making and a lifetime in the thinking, which makes me excited to see how we can continue to expand our reach."
As the team looks forward to jump-starting this new chapter of entrepreneurial research, Dr. Lee underscores the wide-reaching impact of their work. "What I enjoy most about this research is seeing how faith comes alive in business organizations," he reflected. "Faith has a tremendous impact on people's lives. Through this work, we get to see the tangible ways that faith is expressed and practiced in business."
—Eliana Chow