Wheaton College, located in Wheaton, Ill., is pleased to announce the appointment of Dr. Vanessa Wynder Quainoo (KWAY-noo) as Chief Intercultural Engagement Officer.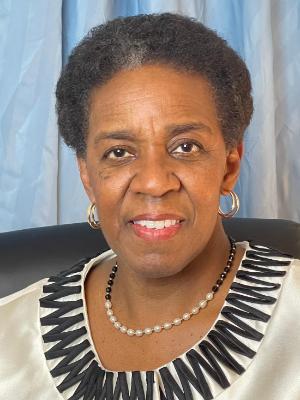 Dr. Quainoo's appointment successfully concludes a national search chaired by President Philip Ryken and Provost Karen An-hwei Lee, with the assistance of the firm AGB Search. Reporting both to the President and the Provost, Dr. Quainoo will serve as a member of the Senior Administrative Cabinet. She will provide leadership for defining and meeting campus-wide diversity and inclusion goals and play a central role in fostering and sustaining a vision for biblical diversity.
Dr. Quainoo currently serves as an Associate Professor at the University of Rhode Island, with joint appointments in the Departments of Communications Studies and Africana Studies. Dr. Quainoo's expertise includes social rhetoric and race discourse. In addition to earning a Bachelor's in Speech Communication from Wheaton College, she holds a Ph.D. from the University of Massachusetts-Amherst and a Master's in Oral Performance from Western Illinois University.
"We are delighted to welcome such an accomplished scholar and sincere follower of Jesus Christ back to Wheaton College," President Ryken said. "Dr. Quainoo's expertise, teaching, and personal convictions align with this important position as Wheaton pursues a biblical vision for kingdom diversity across campus. We are grateful to the members of our search committee and to AGB Search for leading us to such an ideal leader for this critical role."
The CIEO position is responsible for fostering and sustaining a compelling vision for biblical diversity and embracing the challenge of deepening ethnic diversity, promoting racial unity, and advancing intercultural understanding.
An experienced educator, Dr. Quainoo will collaborate with Provost Lee and the faculty to further promote and develop inclusive pedagogy and curriculum that support culturally responsive classrooms with Christian faith integration grounded in a practical, biblical understanding of race, ethnicity, gender, and socioeconomic class in the kingdom of God. Visit the full position description for a comprehensive overview. Dr. Quainoo succeeds former Wheaton CIEO Dr. Caldwell, who helped develop and coordinate multiple initiatives, including the College's Christ-Centered Diversity Commitment and Diversity Strategic Plan.
"It is such a uniquely satisfying honor to come back to Wheaton College to help continue this important mission of advancing intercultural understanding to pursue campus-wide excellence for Christ and His Kingdom," Dr. Quainoo said.
An ordained minister, Dr. Quainoo serves as a consultant for many church organizations within the African American faith community. An international director for a West African women's empowerment organization, Dr. Quainoo travels extensively to West Africa. Her current research includes the analysis of sermonic texts by African American women clergy and the role of the African American spirituality in the works of Maya Angelou.
Dr. Quainoo is the author of Cry Elmina, an exploration of the stresses of Africans captured and imprisoned in the dungeon at Elmina Castle in Elmina, West Africa. Dr. Quainoo has performed excerpts of Cry Elmina at several universities, conferences, and most recently at the Elmina Castle as a part of the 50th year independence celebration of the nation of Ghana.
Dr. Quainoo is married to fellow educator Dr. Joseph Quainoo. In addition to their academic work, they both serve their church in local, national, and international ministries.
Dr. Quainoo begins her work as Wheaton's CIEO on July 1, 2022.