Wheaton College is happy to announce the appointment of Rev. Dr. Angulus Wilson to serve as Wheaton's seventh Chaplain. Dr. Wilson will replace the Rev. Dr. Gregory Waybright, who has served as Interim Chaplain since 2020 and plans to return to the Wheaton College Board of Trustees.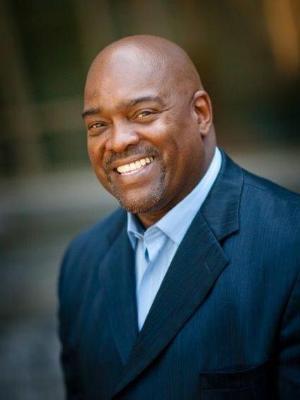 Dr. Wilson comes to Wheaton from Fresno, California. He is the founding and current senior pastor of the New Beginnings Community Baptist Church, has served for the past 13 years as Chaplain of Fresno Pacific University, and is founder and executive director of the Angelos Biblical Institute. Among his academic credentials, Dr. Wilson holds a Master of Arts from Wheaton College ('02). He also served as the Director of the Institute of Prison Ministries for the Wheaton College Billy Graham Center from 2000 to 2004.
Reporting to the College President, Dr. Wilson will direct the undergraduate Chapel program and oversee the graduate Chapel program, leading students to worship the Triune God. He will manage a dedicated ministry team striving to foster a healthy spiritual campus climate. His team will grow programs and services within Wheaton's Life with God Together framework for spiritual formation.
The Wheaton Chaplain's Office provides overall supervision for student chaplains, chapel bands, and discipleship ministries, as well as creates strong connections between students and local evangelical churches. Dr. Wilson will preach God's Word monthly in Chapel and speak as requested at many College-related activities.
"Dr. Wilson's personal experiences and his ability to share them vividly will be a dynamic force for student spiritual development," President Philip Ryken said. "We thank God for calling this exceptional kingdom servant to lead the pastoral care for our students, faculty, and staff."
Dr. Wilson's story of growing up in south Los Angeles bears witness to the authentic power of the gospel. During the challenging years of his youth, he experienced chaotic, dangerous circumstances before finding an extraordinary life of meaning through Jesus Christ. Rev. Wilson's has channeled his unique personal gifts into helping thousands of others in need of a personal relationship with the Savior. He has planted more than 13 churches, developed three international bible schools, and served at multiple Christian Institutions of Higher Education.
A beloved speaker, Dr. Wilson is known for his enveloping warmth and ability to bring people to the Lord. Please view a greeting to the Wheaton College community.
"I'm so excited to come back home to Wheaton and have the privilege to serve as its next chaplain," Dr. Wilson said. "As a Wheaton alumnus and former employee, it is my privilege to help the campus community experience God on our journey. May the favor of God go with us as we learn, laugh, and love together for Christ and His Kingdom."
In addition to his Wheaton degree, Dr. Wilson holds a Bachelor of Arts from Fresno Pacific University, a Master of Arts from Birmingham Theological Seminary, and a Doctor of Ministry Formation from Azusa Pacific University. He is married to Sharon Wilson, and together they have shared the wonderful duty of raising three beloved sons.