Greg Jao and Dr. Chip Pollard step into their new roles as Board of Trustees members.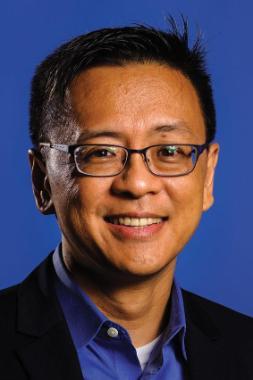 At its May meeting, the Wheaton College Board of Trustees appointed two new members: Greg Jao and Dr. Chip Pollard.
Greg Jao (pronounced HOW) currently serves as Senior Assistant to the President of InterVarsity Christian Fellowship/USA, an organization he has worked at for more than two decades. Jao is also the author of several books including Your Mind's Mission; The Kingdom of God; Telling the Truth; and Voices of Conflict & Voices of Hope, as well as a contributing author to Following Jesus without Dishonoring Your Parents, a discipleship book for Asian Americans.
As a second-generation Chinese American, he is deeply committed to kingdom diversity and helped develop The Daniel Project, a leadership acceleration program for Asian American InterVarsity staff. Prior to his work at InterVarsity, Jao worked as an employee benefits attorney in Chicago after completing a J.D. in 1994 from The Northwestern University School of Law and a B.A. in English in 1990 from the University of Chicago. Jao, and his wife Jennifer, reside in suburban Chicago with their two daughters.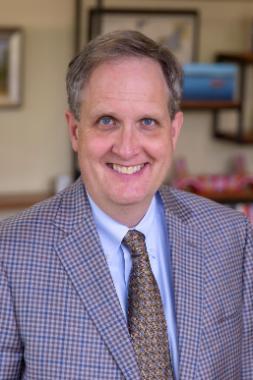 Dr. Chip Pollard currently serves as the President of John Brown University, a position he has held since 2004. Under his leadership, JBU has received more than $256 million in gifts, grown its endowment by $65 million, and completed 16 major building projects. Pollard is the author of two books—New World Modernisms and May it Always Be True: Educating Students in Faith—and serves as a board member and former chair for the Council of Christian Colleges and Universities. Prior to his role at JBU, he worked as an attorney with Latham & Watkins for three years and taught English Literature at Calvin College for seven years.
Pollard earned an undergraduate degree in English from Wheaton College in 1985, a law degree from Harvard Law School in 1988, a master's degree in English from Oxford University in 1990, and a Ph.D. in English from the University of Virginia in 1999. He and his wife, Carey, have four adult children—one of whom has passed away and is with the Lord—and three grandchildren.
Wheaton College's Board of Trustees serve as the governing body for the institution, who along with the Senior Administrative Cabinet, make decisions about the operations of the College.
--Emily Bratcher