Wheaton President Philip Ryken to serve as a senior fellow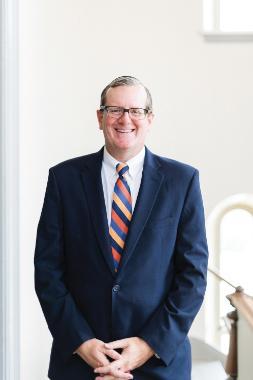 Wheaton College President Philip Ryken was recently named a senior fellow at Newton House, a newly formed theological research center based in Oxford, England. The center is a ministry of Union Foundation, which also includes the Union School of Theology. As a senior fellow, Dr. Ryken will speak at conferences, produce theological research, and mentor younger scholars.
"We are thrilled to have Dr. Ryken serve as a Sr. Fellow at Newton House," said Rob Trenckmann, who serves as Head of Operations at Newton House. "There's a critical need in the UK and worldwide to nurture the pastor-theologians, authors, and teachers of the next generation to be warm-hearted, theologically robust servant leaders who delight in Christ. There's also a crucial need to strengthen the church and her leaders with the finest scholarship. Sr. Fellows help meet these needs."
Officially launching in September 2021 after its inaugural conference, Newton House—named for the 18th-century Anglican pastor and theologian John Newton—is dedicated to cultivating church leaders and fostering evangelical theological strength. The work of Newton House, which is directed by Southern Baptist Theological Seminary Professor Michael A. G. Haykin, will complement the work conducted for many years at Cambridge University's Tyndale House.
Dr. Ryken earned a master of divinity degree from Westminster Theological Seminary and a doctorate (D.Phil.) in historical theology from the University of Oxford. He preached at Philadelphia's historic Tenth Presbyterian Church from 1995 until his appointment at Wheaton in 2010. He has published more than 50 books, including The Message of Salvation (InterVarsity, 2001), Art for God's Sake (P&R, 2006), When Trouble Comes (Crossway, 2016), and expository commentaries on Exodus, Ecclesiastes, Song of Songs, Jeremiah, Luke, Galatians, and other books of the Bible. He serves as a board member for the Council of Christian Colleges and Universities, the Gospel Coalition, the Lausanne Movement, and the National Association of Evangelicals. Dr. Ryken maintains a full schedule of speaking engagements on- and off-campus.
Dr. Ryken joins seven other senior fellows from institutions in the United States, the UK, and Romania.
"Newton House is embarking on the important work of building up the church through mentorship and scholarship," said President Ryken. "I am honored and privileged by this opportunity to contribute."
--Emily Bratcher