Website provides critical resources for churches and pastors navigating the COVID-19 Crisis.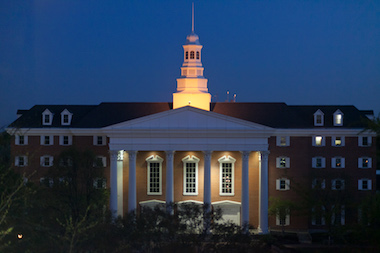 To help pastors and churches navigate the emerging COVID-19 global pandemic, the
The Wheaton College Billy Graham Center
has created
coronavirusandthechurch.com
, a clearinghouse of free resources for churches and church leaders.
The site, a partnership with the Humanitarian Disaster Institute at Wheaton College, Rick Warren, and The PEACE Plan, a mission of Saddleback Church, includes sermons, articles, planning manuals, and pertinent information from the Centers for Disease Control and Prevention.
"There is no need to panic, but there is a need to plan well and wisely—protecting our church family and serving the community in Jesus' name," said Dr. Ed Stetzer, Executive Director of the Wheaton College Billy Graham Center. "We are living in an unprecedented time of uncertainty and fear, but also of opportunity and hope. We want churches to lead the way in showing and sharing the love of Jesus during this crisis."
Rick Warren, Senior Pastor of Saddleback Church and Founder of The PEACE Plan, adds, "As the world faces the new challenges of the coronavirus, the church once again has the opportunity and the responsibility to represent Jesus to those who are feeling all the weight of fear and insecurity that this crisis is creating. We've partnered with Ed Stetzer and our friends at the Humanitarian Disaster Institute at Wheaton College to create ... this website [to help you] to make strategic decisions, care for your members, love on your community, and make a difference where it matters most."
In addition to coronavirusandthechurch.com, the Wheaton College Billy Graham Center launched a new podcast to help leaders navigate the COVID-19 crisis. Stetzer Leadership Podcast features interviews by global leaders including Praxis founder Andy Crouch, Dr. Jamie Aten of the Humanitarian Disaster Institute, house church expert Neil Cole, vaccine developer Dr. Lu Wing, and religious liberty scholar John Inazu.
"The more we can hear from leading experts, the better equipped we will be," said Stetzer. "In an age when everyone thinks they are an expert in all things, we need to listen deeply to those who have spent decades in certain disciplines."
Both resources will be updated regularly.
The Wheaton College Billy Graham Center at Wheaton College is a world hub of mission and evangelism training and inspiration. Founded 40 years ago by the Rev. Billy Graham, the Center is committed to convening global leaders for greater gospel impact and creating resources to equip churches and leaders to show & share the love of Jesus in a broken and hurting world. Learn more at billygrahamcenter.com. –Laurie Nichols