The "Wheaties in the World" MyWheaton blogs feature students' internship experiences over the past summer.
Wheaties in the World: Piper Kirkpatrick
Piper Kirkpatrick '20 is a biblical and theological studies and urban studies double major. In this MyWheaton blog post, Piper describes her time working in the South Side of Chicago this past summer.
Where was your internship? Do you think your location heavily affected your experience?
During my junior year, I interned in the spring and summer at Sunshine Gospel Ministries (SGM) with their BridgeBuilders program. SGM is in the neighborhood of Woodlawn and has a partnership with the Center for Urban Engagement (CUE) at Wheaton.
Woodlawn is a low-income African American community on the South Side of Chicago. During Wheaton in Chicago and throughout my internship, I was daily learning about the history of the neighborhood which affected my posture as I worked. I was not only keeping up with my daily internship responsibilities, but I was learning what it means to live in a cross-cultural context of marginalized individuals. One of the most striking things that I learned about the community was the fact that Emmett Till grew up in Woodlawn. Emmett Till was a 14-year-old African American who was murdered in Mississippi in the 1950s. His death was a huge catalyst for the civil rights movement. Weekly, I would drive by his home as I taught others the history of the neighborhood. I still ponder what it means to live in a community where there is the presence of Emmett Till's death in the collective community consciousness. The history of the neighborhood humbled me as I witnessed the innovative ideas of people in the neighborhood working to transform vacant lots into beautiful spaces of flowers. I was overjoyed at the presence of a 17,000 member African American church in the neighborhood. I learned to lament on behalf of my black brothers and sisters, but I also learned to see the beauty of what God was already doing in the neighborhood. I was merely a witness. So yes, the place of my internship was a huge impact.
What were your day-to-day responsibilities?
The BridgeBuilders program receives mission groups of 20-60 individuals from across the country on a weekly basis during the spring and summer. The heart of BridgeBuilders is to reshape the narrative of the South Side and to remodel short-term mission trips. The week consists of serving at local service sites, hearing lectures on the African American experience, and learning about the history of Woodlawn.
My main role was facilitating communication between our organization and our community partners. I was in constant communication with partners to reassess their needs and to figure out how our service teams could best walk alongside our partners. One time, a community partner communicated that they desired to build a hoop house in their garden, but they did not have the resources to do so. So, I sent an email to our future teams, and one group said that they would pay for the hoop house and build it!
What was most challenging about the experience?
I think that the transition into the internship was the hardest part. I had a hard time figuring out my daily rhythm and understanding the expectations of my internship site since they changed from day-to-day based on needs. I was also challenged to rethink what I thought an efficient and successful program looks like. I am someone who loves details and feels really accomplished when a schedule adheres to the times I established. However, this was not the perspective of my coworkers and supervisors. They would allow for certain activities to run over the time allotted in the schedule if the experience needed to last longer. I learned to be flexible and aware of where our teams were at. Coming away, I realize that schedules are not the most important thing, but the experience is.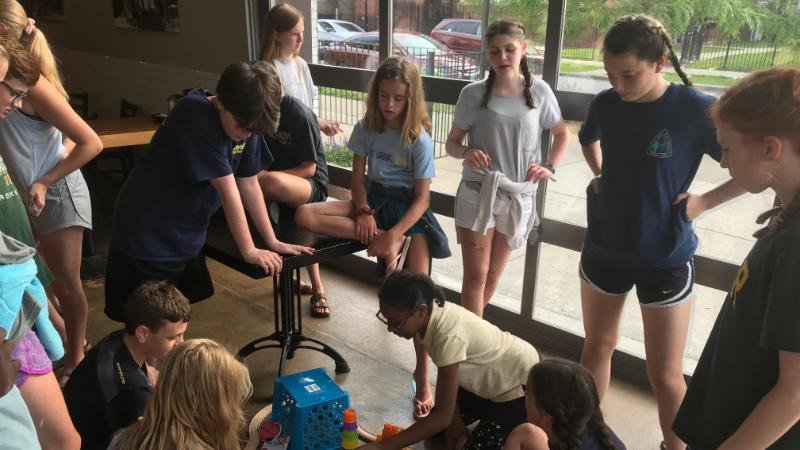 What was most influential to you, both for the rest of your time at Wheaton and beyond?
One of the relationships that I built in the community was with the owner of Eco House and SouthsideBlooms. He allowed me to enter into his story. His organization converts vacant lots into flower farms and employs at-risk youth in low-income neighborhoods. He not only invited me into knowing about the organization and providing him with volunteers, but he also invited me into his home and listened to me. He gave me advice in some of my moments of discouragement. He taught me how to persevere through his story. God gave him a vision, and he pursued that vision through all of the unlikeliness of it being accomplished. Now, there are fields of flowers that previous gang-members work, enjoying every minute of it. He invited me to see hope in what is considered to be one of the most hopeless places.
Do you think you'll pursue similar workplace experiences in the future? Why or why not?
I would love to pursue a similar job in the future. I fell in love with community engagement and I could not see myself in another field. I loved being able to teach others about the history of Woodlawn and seeing how the story of Woodlawn began to shape others' lives. I think that my job in the future will have to involve this element of teaching as well as community engagement. Also, I learned that I have a gift and a passion for working in cross-cultural contexts. My internship provided me the space to learn this about myself.
Lastly, what was your favorite part?
My favorite part was learning from the community of Woodlawn and connecting with its residents. By the end of my time in Woodlawn, I could walk out of my apartment door and know someone on the street. I loved living in the community that I was working in. Although it was often hard to disconnect work and rest, I learned quickly that work could turn into rest if I had the right posture. I truly found a supportive community in Woodlawn, and I grew to love the neighborhood in all of its beauty.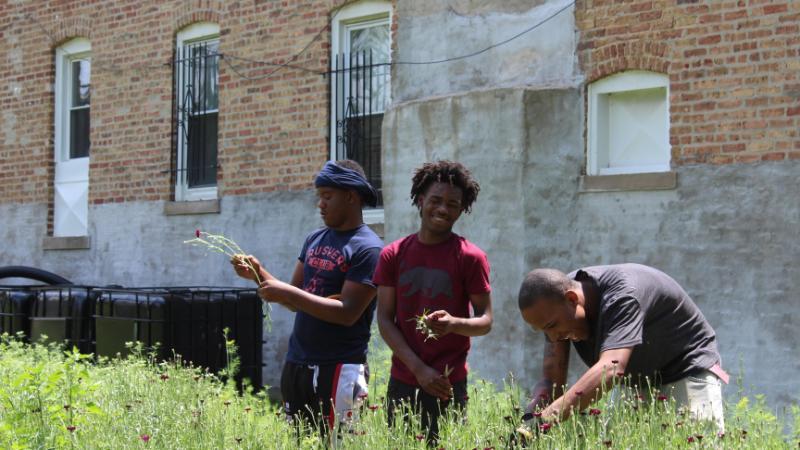 Read more about Piper's story in Wheaton Magazine.