The #MyWheaton blog shares first-person stories from Wheaton students and alumni.
More than Rocks for Jocks
In this MyWheaton blog post, Lauren Breederland '22 from Traverse City, Michigan shares what it's like to be a geology and environmental science major at Wheaton.
Before coming to Wheaton, I was pretty set on becoming a geology major, but I really didn't know the extent of the science of geology—or how meaningful the geology and environmental science department at Wheaton would become. Since the first day of my Exploring the Dynamic Earth class last fall, I have been learning more and more about the processes of the earth, and most of all, how God is the creator and sustainer of all creation. Colossians 1:17 says, "He is before all things, and in him all things hold together." I have been incredibly blessed to learn more about how God sustains all things through the natural processes he has given us in order to study and steward His creation. Over the course of my time at Wheaton, I have realized how formative it has been to learn the science of geology from a Christian perspective. It has been a privilege to learn alongside other Christians here at Wheaton because in today's society, geology is commonly used as an argument to disprove the existence of God. I believe it is so important to learn geology from a Christian perspective, and that it is crucial for Christian colleges and universities to keep offering geology at their schools. For reference, Wheaton is one of only three CCCU schools with a geology major. A strong representation of Christians in the world of geology enables the testimony of the gospel to reach the scientific profession of geology.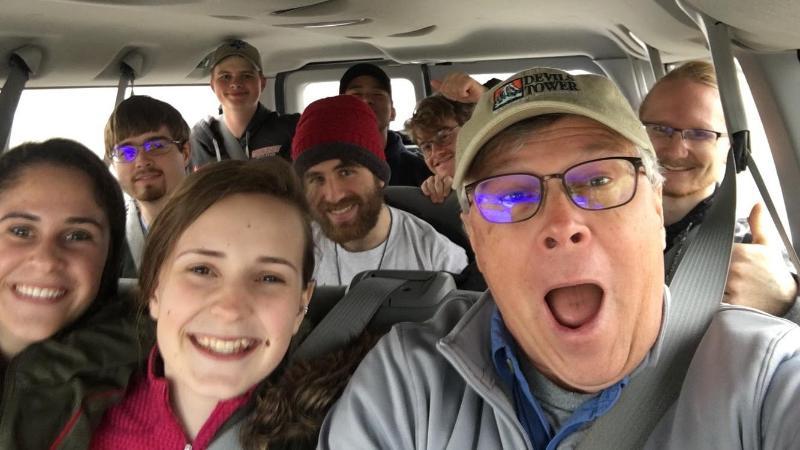 At Wheaton, I'm pretty sure that the majority of students think the intro geology and environmental science class is the easiest lab science to get your Scientific Practice (SP) tag out of the way. While this may be true, I can personally verify that any course in geology beyond introductory geology is much more difficult and that rocks aren't necessarily for jocks. Something I would ask of a Wheaton student who may be trying to get their tag out of the way would be to go into the class with a posture that is open to learning more about the earth God has given us to steward.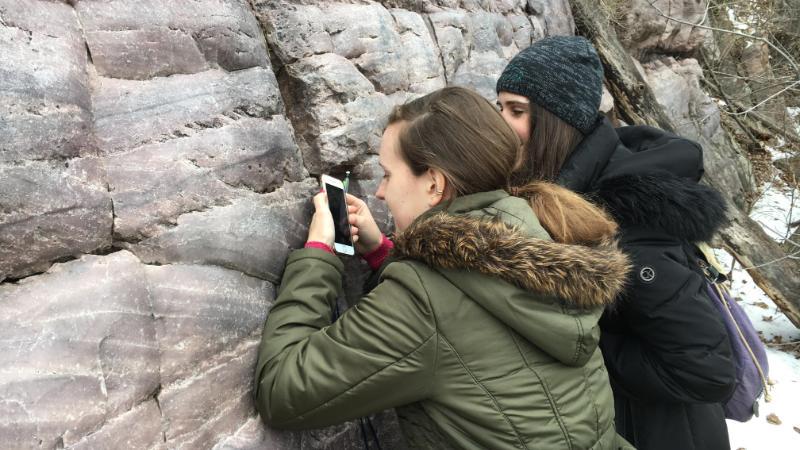 During my three semesters here at Wheaton, I have had the opportunity to be a teaching assistant (T.A.) for two semesters so far in the Introductory Geology and Environmental Science Lab. Since Wheaton's geology and environmental science department is so small, I had the opportunity to T.A. the semester after I took the intro class. Doing this allowed me to solidify my knowledge and learn the course material better. I really enjoy being a T.A. for the department because not only do I learn the material better myself, but I am also able to help others learn. As a result of being a T.A., I have recently started considering a possible career path as a professor of geology. If I hadn't had the opportunity to be a T.A., I may not have started considering the possibility of becoming a professor.
I have found the geology and environmental science department to be a place of encouragement. From professors who graciously invite students into their homes for meals to awesome field trips with my classmates, the community that the department has created has been so important for me in my time at Wheaton. If you're ever in the basement of Meyer Science Center, feel free to stop by and say hi to anyone in the department! I'm sure they'd love to get to know you. And if you're potentially interested in geology or environmental science, we're always looking for new majors.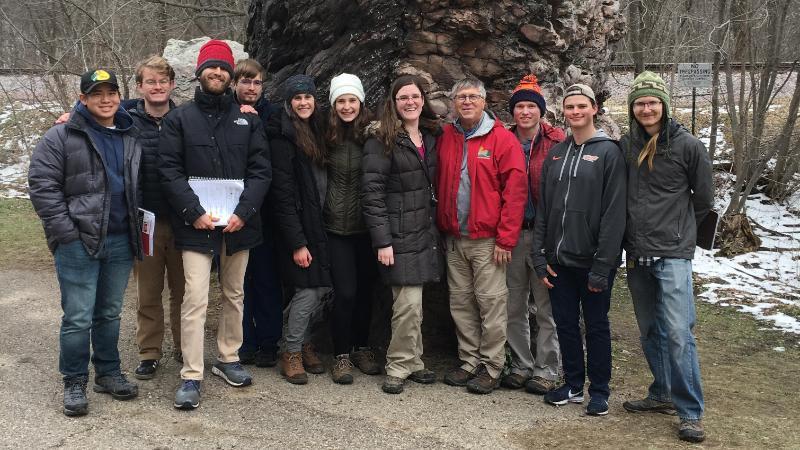 Discover Geology at Wheaton here.