Wheaton College junior Anna Cole is one of three college students from across the nation who has won the Hatfield Prize from the Center for Public Justice, a Washington, D.C.-based Christian civic education and public policy research organization.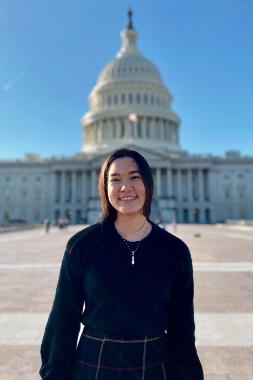 After writing a paper for a Wheaton College course called "International Political Economy" on the impacts of payday loan reform legislation in Illinois, junior Anna Cole discovered payday lending was an often-overlooked justice issue with significant community repercussions.
Interested in further researching predatory payday lending in DuPage County, Illinois and identifying models for responsible credit options that promote financial stability for families, the double-major in music and international relations sought the Hatfield Prize from the Center for Public Justice, which awards funding to three-student faculty pairs from Council for Christian Colleges & Universities institutions to conduct research on social policies that affect the wellbeing of children, families, and communities.
Cole and her faculty advisor Assistant Professor of International Relations Dr. Timothy Taylor were awarded the prize today.
"I'm looking forward to getting a glimpse of the work that local non-profits, businesses, and churches are doing to provide real alternatives to payday loans to help people escape from debt cycles," said Cole. "Through my research, I hope to draw attention to examples of sustainable, community-based alternatives to payday loans."
Cole's report will make recommendations based on her findings for government and civil society institutions to promote responsible alternatives to predatory lending and.
"The Hatfield Prize not only enables students to create new knowledge through their research but also equips future leaders to interpret existing data and research in order to better serve their communities," said Dr. Taylor. "In the information age, we need Christians now more than ever to influence governments and local communities with both expertise and integrity. Anna is an exceptionally talented student who desires to advocate for the vulnerable, both within her community and globally."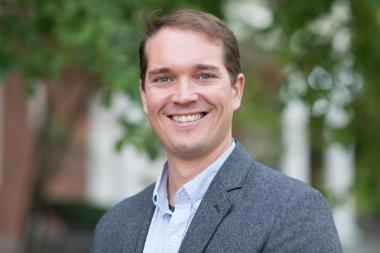 "Anna's research on predatory lending, with an important focus on responsible credit options, will make a significant contribution to DuPage County," said Shared Justice Program Director and Editor Katie Thompson. "The issue of payday lending is also at the center of federal policy conversations, and I am excited to see how Anna's research will help shape those discussions and advance a Christian perspective on responsible lending."
Hatfield Prize recipients will spend January to June conducting research and writing, and the reports will be available in September 2020.