The #MyWheaton blog shares first-person stories from Wheaton students and alumni.
Rachel Linden M.A. '07 is the author of Ascension of Larks and Becoming the Talbot Sisters. She lives in Seattle with her husband and two young children where she enjoys creating stories about hope and courage with a hint of romance and a touch of whimsy. Rachel graduated from Wheaton College Graduate School in 2007 with a master's in intercultural studies.
Today I am choosing to be every day brave.
What is every day brave, you ask? In essence, it means standing courageously in the face of great challenge. Believing that on the other side of fear lies something better, something greater. It means living with grit and determination and steadfast hope…every single day.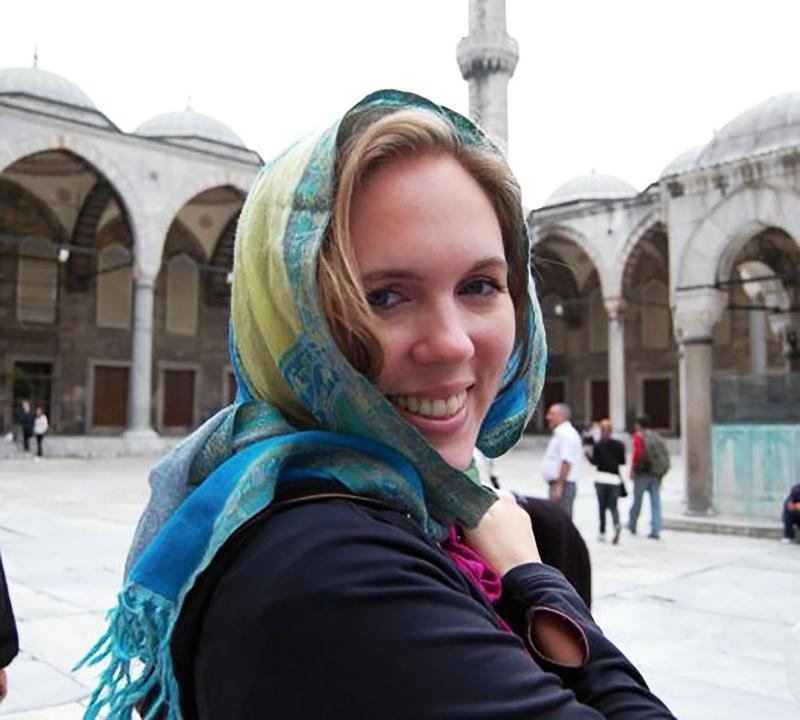 One of the bravest things I've ever done is leave the foreign mission field and move back to the United States.
I met my husband at Wheaton College Graduate School in 2006 in Dr. Scott Moreau's Intercultural Communication class. He wore a tweed English driving cap and could recount dozens of adventures from his years ministering in over 50 countries. He was the warmest, most interesting man I'd ever met! After our graduation from the Intercultural Studies program and our wedding, we moved to Europe where we served for seven years with Youth With a Mission, first in the United Kingdom and then in Budapest, Hungary where we focused on the region of post-Communist central Europe.
Our life there was full and rewarding. We loved our colleagues and the complex, beautiful area of central Europe. Our graduate studies at Wheaton had given us good, flexible, and practical tools as we helped develop new ministry teams around the region and taught young people in YWAM's Discipleship Training Schools. We started a family and gradually built a strong community around us.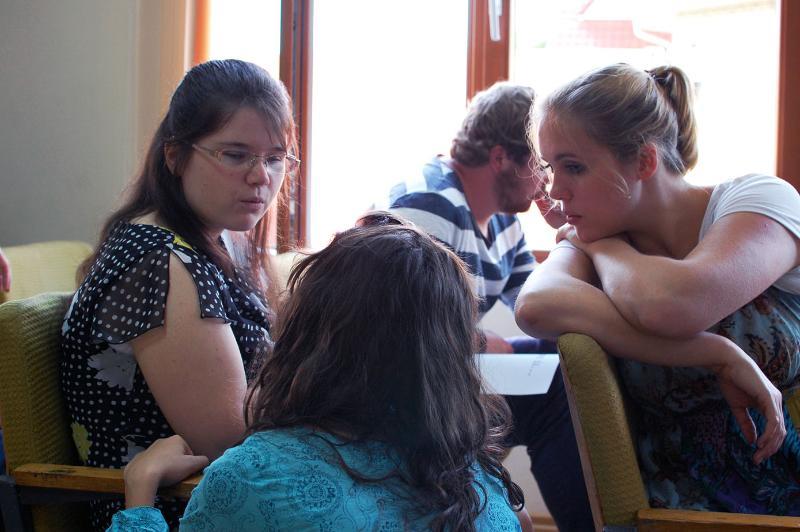 And then, after 7 years of fruitful and rewarding ministry, God called us back to the United States. In prayer, we separately felt God urging us to get ready, that we would be returning to Seattle soon. We didn't know why yet, but we knew something was about to change.
A few months later we learned that my husband's parents were experiencing some significant health complications. At the same time, I was offered a three-book contract to write women's contemporary novels for Thomas Nelson Publishers, a long-held dream of mine. So, we transitioned our ministry responsibilities to other leaders, packed our bags, and headed home with both hopeful and heavy hearts.
In a funny way, my life up to the point of our transition looked far more courageous than it does now. While living in Europe, I gained over 35 new stamps in my passport. I lost my first pregnancy on the mission field and then birthed two children there. I taught, mentored, and encouraged hundreds of young people through our ministry, hopping trains and buses and planes every couple of weeks. I made Budapest my home.
It was a wild, wonderful, stressful, grace-filled life.
But this past year, 2017, has required a new level of bravery. We moved back to a city and country that felt more foreign than anywhere we'd lived in Europe. We had grown comfortable with our expat lifestyle. The unknown felt more familiar than our own culture. We came home to a place we barely recognized, to a new career path full of challenges and a steep learning curve, to doing the hard work of building a new community and life. We were obedient but it was so very hard.
For the first month we held hands in the grocery store, overwhelmed by 20 kinds of tortillas, 12 varieties of apples stacked in gleaming pyramids. We didn't know how to cope with the abundance, the excess, the choices. I quickly found that I'd forgotten basic American social cues, the cadence of conversation, what to share and what not to say. Too often I found myself sharing something only to be met with an uncomfortable smile and a stiff silence, even from friends. I had to relearn the cultural rules of my home country, slowly, sometimes painfully. Every day required a choice. I gritted my teeth and smiled and prayed, choosing perseverance and a steadfast hope over and over again. Some days I cried…more than once.
We had studied reverse culture shock in our graduate program. We knew that often people experience more dissonance returning home than going to a new and foreign place. I knew in my head what to expect, but my heart was still surprised by how hard, how painful it was. We missed Budapest, our wonderful colleagues, and the good and satisfying work we had been doing.
Yet daily I am amazed by and thankful for God's provision for us in this new season too. I am discovering a different area of ministry, writing novels about strong women facing big challenges, about hope, courage and connection, all set in exotic locations where I've lived and traveled. My books are meant for mainstream audiences rather than solely Christian readers, but they are deeply rooted in a redemptive, grace-filled worldview. I've been able to write about issues close to my heart—infertility and miscarriage, sex trafficking, isolation and connection, loss and grief—and now I regularly hear from readers who are impacted by these themes and by the hope threaded through my stories.
We are gradually building a new community, reaching out to our neighbors, growing friendships. We are exploring what ministry looks like in a new context, how our family can thrive, and how we can fulfill God's purpose for us in this new season.
In this past year of transition, I have experienced so many marvelous open doors, acts of grace, and sheer miracles as we integrate once more into our home culture and build a new career path and community. I've also had my fair share of significant disappointments, challenges, and grief. But God has been faithful, and he has given me the chance to be faithful too.
With each challenge and disappointment, with each new day, I am given a choice. Will I buckle in the face of struggle and opposition and the tough stuff of life? Or will I do the good, hard work of being obedient, being courageous, being strong? As this life transition unfolds day by day, I am learning and choosing to be every day brave.