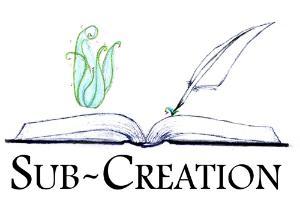 Sub-Creation is Wheaton's journal for speculative (genre) and experimental fiction, creative nonfiction, poetry, and art. Published in print as well as online, we publish the creative work of the Wheaton College community and believe that no creative work should be denied serious literary or critical attention simply because it deals with wizards and elves, spaceships and extraterrestrials, or just blurs the lines of convention.
Who We Are
We are a group of student- writers and editors passionate about the things we publish in Sub-Creation. Although we have existed in some form since 2013, we achieved club status in the spring of 2019 and are now an independent student-led organization on campus. We borrow the journal's name from Tolkien's famous essay "On Fairy Stories."
Tolkien coined the term to describe humanity's role in imitating the Creator God; since we have been made in the image of a creative Deity, we humans have the natural longing to create as well.
This creation in imitation of the creator, i.e. "sub-creation" might come as a painting, a building, a sculpture, a poem, an entire world made with words, or innumerable other things. Human's drive to be sub-creators is strong, and we believe that Tolkien put it best:
Man, Sub-creator, the refracted Light
through whom is splintered from a single White
to many hues, and endlessly combined
in living shapes that move from mind to mind
This is what we want to encourage and display within the pages of Sub-Creation: the capacity of the Wheaton College community to create in imitation of the Creator through artistic endeavors of all sorts.
For more information, feel free to email us.
Current Edition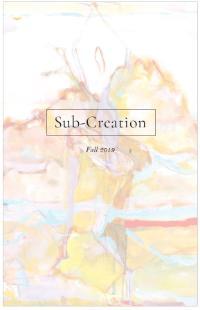 Fall 2019 edition (PDF format)
Curious about who writes for Sub-Creation? Hear from Anna Jakubiec, one of the authors in our community, in this interview.


Want to learn more about writing and the publishing industry? Local fantasy author Tim Akers gave a lecture on campus about his journey as an author, and the path to publishing.

Listen to Tim Akers Lecture
Sub-Creation is looking for new leadership on our design and editorial team. Let us know if you would like to help.

Find us on Facebook!
Sub-Creation Art Gallery