Posted May 15, 2017 by
Tags: My Wheaton The Liberal Arts
A Closer Look at Wheaton's Engineering Program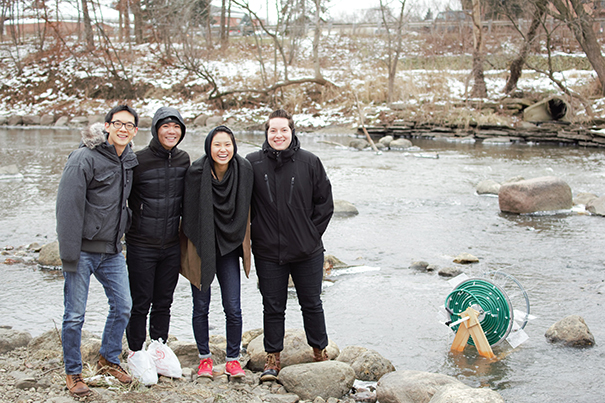 Wheaton's engineering program is unique because it allows students to receive both an excellent Christian liberal arts education and a robust engineering education at any of the partner ABET-certified engineering schools. This allows engineering students to develop a holistic view of their discipline while taking into account different factors that affect decision-making on the job. Wheaton empowers its future engineers to find solutions that are effective and responsible while considering the possible implications of their actions.
I chose to participate in Wheaton's engineering program because I did not want to be an engineer that only knew about physics and math but was disconnected to all the other factors that affect people. I want to design things that genuinely affect the lives of people in a positive way. I also chose Wheaton because I wanted to learn what it looks like to serve God through engineering. I have really liked the program so far because I have been able to pursue my passion in the greater context of God's plan. However, it's going to be hard next year, as I will have to take classes off-campus and will therefore be less physically present in this community.
Wheaton has provided me with a great sense of responsibility and a passion to serve others—and ultimately God—through my work. Wheaton has also challenged me with its demanding standards. Going into my fourth year of the program, I think Wheaton has prepared me well for the more technical classes that I will be taking at Illinois Institute of Technology.
If you are considering Wheaton College's engineering program, I would highly encourage you to come and see how we engineers form an essential and unique part of this community, and how our mission to further Christ's kingdom influences our aspirations and passions. If the structure of the program is keeping you from joining, remember that most programs usually end up taking a little longer than four years and that, in my opinion, you are getting a much more complete education in a similar amount of time. If you worry about having to leave your friends after your third year, remember that the College's agreement with Illinois Institute of Technology allows you to live on Wheaton's campus during your last two years! Also remember that some of the friendships you develop here will be deeply life-changing and will "be" with you no matter where you are.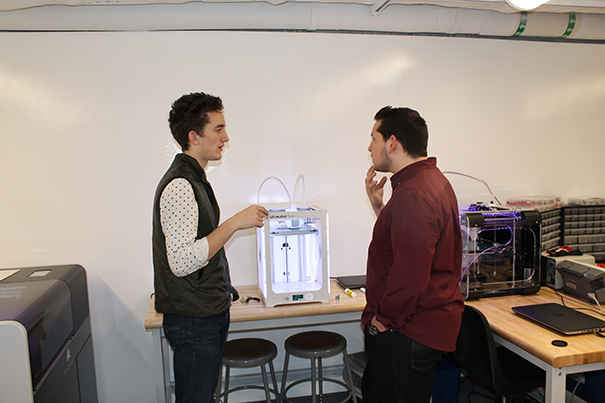 Alex Garcia '18 is an Engineering major at Wheaton College and a Mechanical Engineering major at Illinois Institute of Technology. Photo captions (top to bottom): Alex and fellow engineering students at a nearby park after testing their spiral water pump; Alex assessing the flow rate of his spiral water pump; Alex and Chester Schuchardt '19 discussing 3D printing in the College's Engineering Lab.
Click here to learn more about Wheaton's engineering program. To learn more about Wheaton, connect with Wheaton College Undergraduate Admissions. Set up a visit, or apply now.