See Inside Fischer Hall
For over 50 years, Fischer Hall has been home to freshman and sophomore students at Wheaton. Our deep commitment to residential learning means we invest in a residence life experience designed to help you flourish spiritually, emotionally and intellectually. You'll process what you're learning in the classroom by doing life together. And whether it's late-night studying in the lounge, weekend conversations with suitemates, floor worship, or brother-sister floor hangouts, the experiences you share and the friends you meet in Fischer Hall will enhance your education and shape you for a lifetime.
Conveniently located near the Chrouser Sports Complex and Beamer Student Center, Fischer features five floors of men's rooms and seven floors of women's rooms. Fischer rooms are configured as four or five-person suites, with double or triple occupancy rooms adjoined by semi-private suite-style bathrooms. Each floor has a lounge, and the main floor includes a Prayer Chapel, Quiet Study Room, ping pong table, pool table and community TV lounge.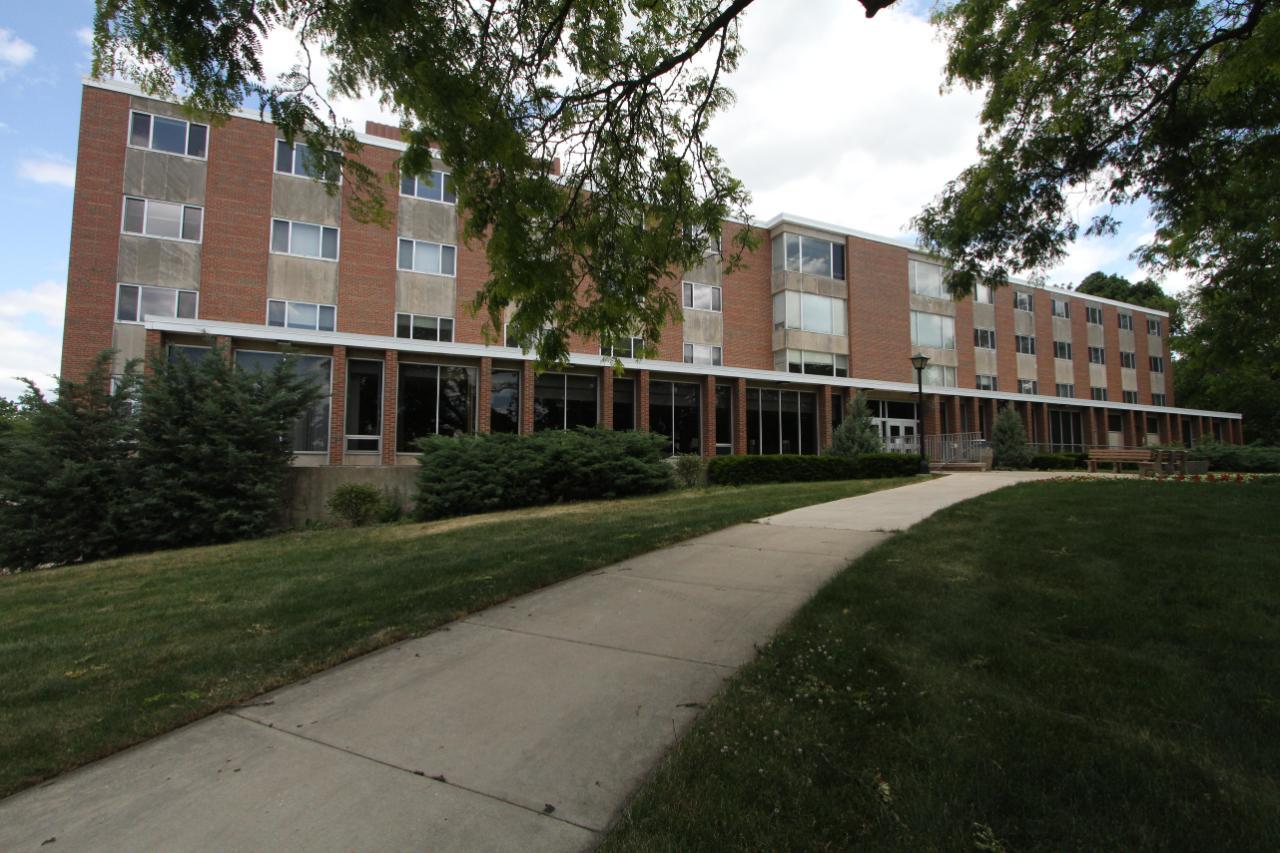 Average number of students per floor: 49
Room dimension: 11' x 17'
Height of ceiling in the rooms: 8'
Window dimension: 51" x 85"
Closet dimensions: 90" height x 16" deep x 45" width
The bed height is 9 inches off of the ground allowing some storage underneath.
Bathrooms are equipped with 2 under the sink cabinets and four drawers. Shower curtains are provided. Residents are responsible to clean their bathroom, so bring cleaning supplies!
A central laundry room is located in the basement.
Laundry rooms are equipped with an ironing board.
Limited summer storage is available.
Limited indoor bike storage is available.
Outdoor bike racks are available during the academic year.
One vacuum is located on each floor.
Fischer contains a copy machine, a 24-hour computer lab and a hall kitchen shared by the entire building.
The kitchen includes two stoves, a refrigerator, two microwaves and minimal cooking utensils.
Every floor contains a lounge.
The basement also contains a Prayer Chapel, Quiet Study Room, ping pong table, pool table and community TV lounge.
a 36" x 80" extra long mattress for each student
one bulletin board
six electrical outlets
one internet port per student and wireless internet
RT London modular furniture system that offers different lofting configurations depending on the size and space of the room
air conditioning/forced air heat in each room
one open closet per student-closets do not have doors
one desk chair per student
a wastebasket
toilet paper
miniblinds
carpet
mirror
one towel bar or hook per student
Meet Our Graduate Resident Advisers
Graduate Resident Advisers (GRAs) are Wheaton College Graduate School students who provide leadership and oversight at for undergraduate residence halls.