Come join us for an evening of storytelling!
All tickets are General Admission and there isn't a bad seat in the house!
This year tickets are available only through Eventbrite. Please follow the link for tickets to purchase individual tickets to each performance. Season Tickets will not be available for purchase this year as we navigate the potential challenges of public performance. Please purchase individual tickets for each play. We will bring back the season ticket package next year. Thank you for your understanding.
Other Information
Refunds and Exchanges
There are no refunds for tickets. Tickets may be exchanged for another performance up to 24 hours prior to either the new or old performance, whichever comes first.
Waiting List
The waiting list opens one hour prior to each sold-out performance. You must be present to add your name to the waiting list and may only sign up for two tickets per person present. If seats are available, tickets will begin to be released 10 minutes prior to curtain.
Late Seating
Depending on the show there may not be late seating available. Your seats are guaranteed up until 10 minutes before the performance (2:00 pm or 7:30 pm). After that, there is no guarantee of seating in that show, and there are no refunds for your tickets. If you have other questions on the day of the performance, please contact our House Management Team at 630.752.5800.
Handicapped Access
We strive to make our facility and performances accessible to all patrons. When purchasing tickets, please let us know of any special needs you might have so that we may provide the best possible service. If disability assistance is required, you'll find that our staff is ready to help in any way possible. We offer reserved parking and a ramp on the east side of the theater. When you arrive, please let a house manager know how they can assist you.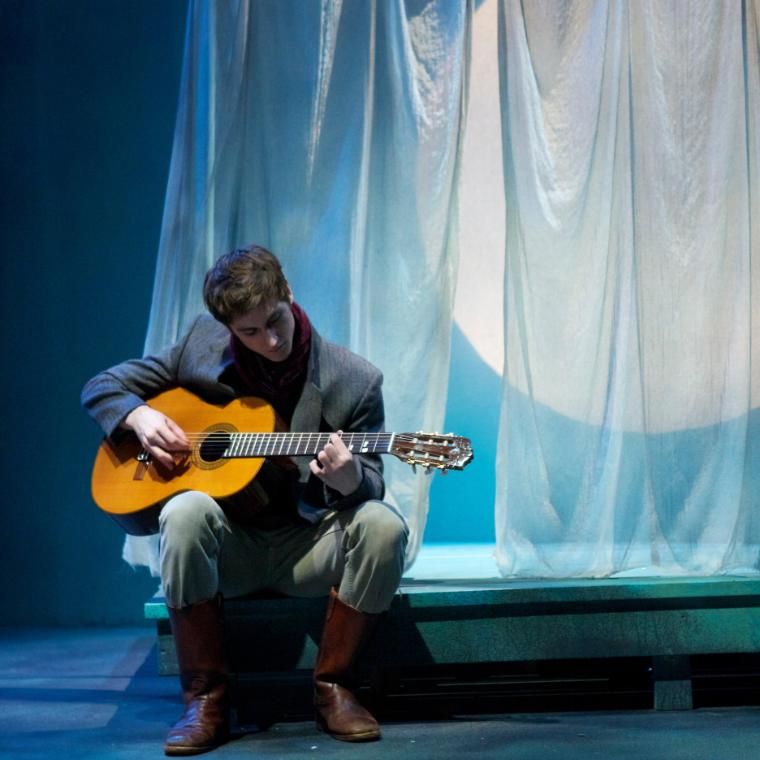 Purchase Individual Tickets Online
Choose the specific date for one of our three shows in the season.