Arena Theater is a black box theater - it allows for different stage and audience configurations. Because of this, Arena Theater is General Admission. And because of the size of our theater, there is not a bad seat in the house.
Ticket Prices
Season Tickets
The best way to see an entire Arena Theater season is with season tickets. A season ticket gives you one ticket to each play on the night of your choosing. These are packaged together and you receive a 10% discount on each ticket. It also allows you to get your tickets to your preferred performance before they sell out.
Individual Play Tickets
The Wheaton College Ticket Office
The Ticket Office will allow for tickets to be sold all year long instead of during our typical limited sale window.
Wheaton College Ticket Office located in suite 150 of the Armerding Center for Music and the Arts.
520 E Kenilworth
Wheaton, IL 601387
Open Monday thru Friday 9-12 and 1-4
630.752.5010
The Beamer Center
Tickets will be available for sale in Lower Beamer during the performance week.
Online
Tickets are always available online.
Wheaton Faculty/Staff and Seniors
$9 Weekdays and Matinees
$10 Weekends
General Public
$10 Weekdays and Matinees
$11 Weekends
Thursday Preview Performance
Student Tickets for Wednesday Performances are $5
PLEASE NOTE**** Musicals are an additional $1 per ticket due to the cost of production.
Other Information
Refunds and Exchanges
There are no refunds for tickets. Tickets may be exchanged for another performance up to 24 hours prior to either the new or old performance, whichever comes first.
Waiting List
The waiting list opens one hour prior to each sold-out performance. You must be present to get on the waiting list and may only sign up for two tickets per person present. If seats are available, tickets will begin to be released 10 minutes prior to curtain.
Late Seating
Depending on the show there may not be late seating available. Your seats are guaranteed up until 10 minutes before the performance (2pm or 7:30pm). After that, there is no guarantee of seating in that show and there are no refunds for your tickets. If you have other questions night of the performance, please contact the Box Office at 630.752.5800.
Handicapped Access
There is always handicapped access to Arena Theater through the East doors. There is a ramp and handicapped parking on the East side of the theater. Please let a house manager know how they can assist you.
If there are any question about ticket sales, please contact the ticket office at 630.752.5010.
Purchase Season Tickets Online
Season tickets are the best way to enjoy the entire Arena Theater season. You get to choose the specific night for each performance, one for each show, and get all three shows at a discount.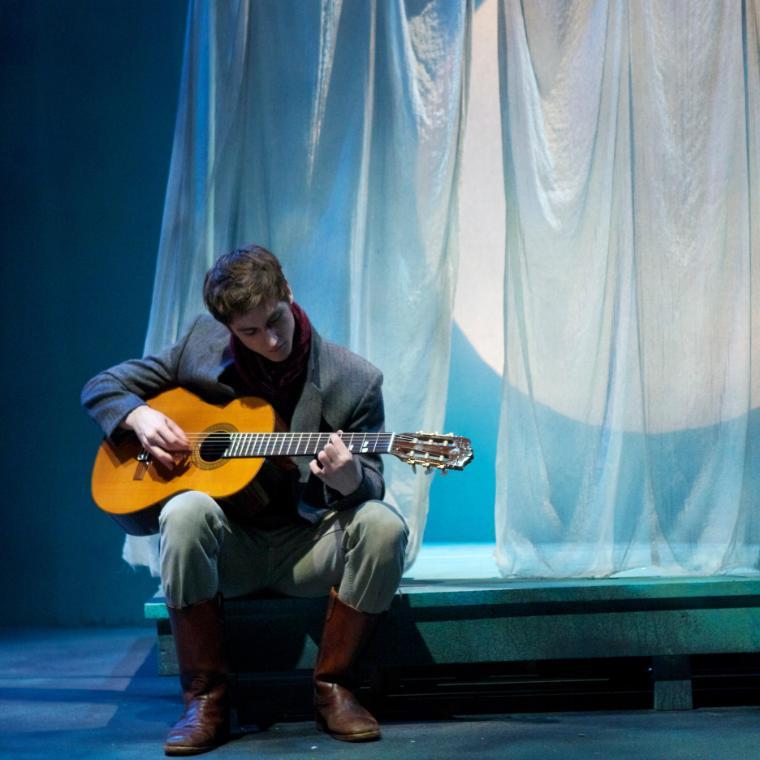 Purchase Individual Tickets Online
Choose the specific date for one of our three shows in the season.