The Black Box
At Arena Theater our primary performance space is our Black Box theater. This 40' by 60' space allows for fully flexible staging orientations (proscenium, thrust, theater in the round), and accommodates approximately 120 patrons. The Black Box has a fully accessible catwalk and employs state-of-the-art lighting, sound, and projection equipment. Our 3-play, 21-performance season is performed in this space.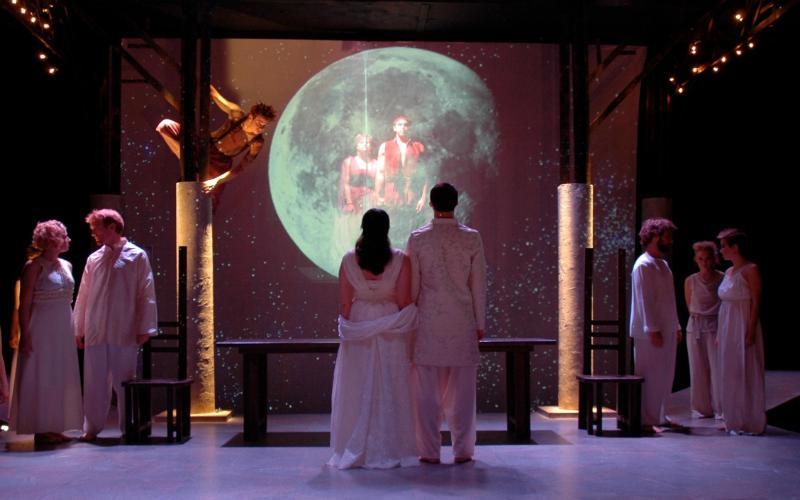 Shop Spaces
Our scene shop, costume shop, and light booth are fully equipped with all of the tools of the trade. The scene shop and costume shop are being updated this summer with new windows and flooring. We are also excited to be adding new lighting instruments to our inventory.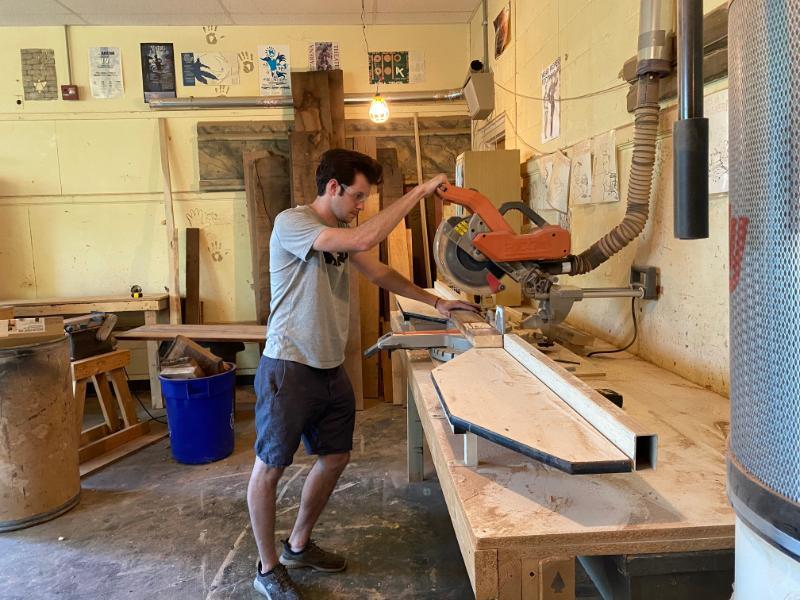 The Jim Young Garage
Our newest space, the Jim Young Garage is dedicated to the founder of Workout. The Garage has flexible seating with full lighting capability and seats 60 comfortably. This space is used for theater classes and is our primary location for student-directed projects.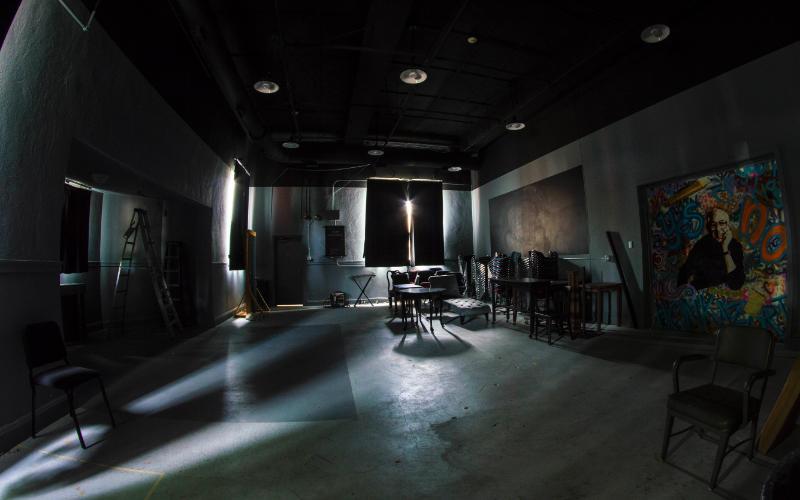 The Studio (aka BKM)
This flexible classroom space and light lab is also fully outfitted with a light grid, as well as digital projection and sound equipment. This is the primary classroom for design and directing classes and can be used for faculty and student-directed projects.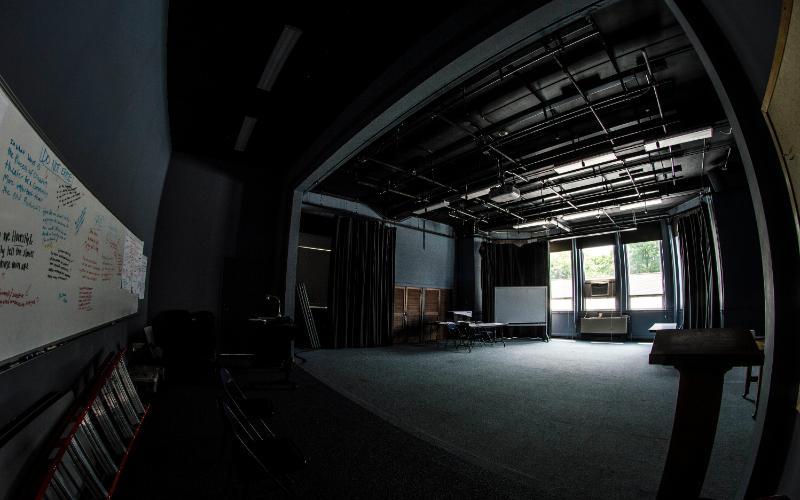 Setzuan
This inviting 34' x 60' space features a full wall of windows that face out to a green space, providing Arena Theater with a generously proportioned movement lab, a rehearsal room for plays in production, and a home for Workout since 1984.