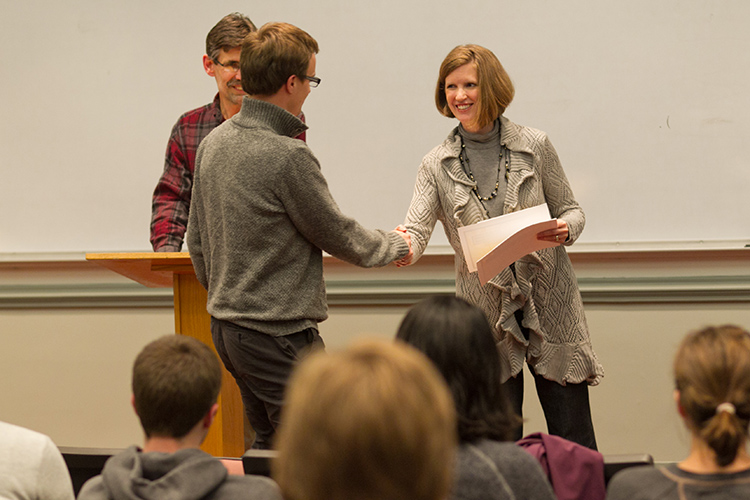 Writing at Wheaton
Are you interested in getting involved with the writing community at Wheaton College? There are many opportunities to enter contests, submit to publications, and further your writing through related jobs on campus. The Writing Center encourages students of all levels and majors to explore these unique venues in order to learn and grow in their writing.
Publications
Kodon is Wheaton College's literary magazine. Published biannually, it features the fiction, nonfiction, poetry, and art of students across campus.
The Pub is an independent, undergraduate academic journal published out of Wheaton College. Founded in 2006, the Pub is a forum for open and critical discussion outside of an academic setting.
The Wheaton Record is the official student-run newspaper of Wheaton College. Established in 1890, The Record publishes a print edition every week that is written, edited, photographed, designed and illustrated entirely by students.
Sub-Creation is an online literary journal devoted to promoting genre fiction. Once a semester, it publishes art, essays, and stories authored by the Wheaton College community. The journal's name is from J.R.R. Tolkien's famous essay "On Fairy-Stories."
Wheaton Writing: a journal of academic essays, available through Buswell library, features the winning essays from the Jameson First-Year Writing Contest and the Jameson Critical Essay Contest. This publication is accessible to all Wheaton College students and faculty, showcasing outstanding student writing to our campus community.
Contests
The Lowell-Grabil Creative Writing Contest celebrates and promotes creative writing at Wheaton College.
Students may submit poetry, creative nonfiction, and fiction. A first place, second place, and third place prize are awarded annually for each genre.
The Ivan J. Fahs Memorial Paper competition is an annual paper competition open to undergraduates using sociological or anthropological perspectives, methods, and theories. Dr. Fahs, in his 21 years here at Wheaton, mentored students to submit 54 prize-winning papers in competitions sponsored by professional societies in Sociology & Anthropology. In memory of his legacy of scholarship, each year the department extends prize awards to three students each in Sociology and Anthropology.
For more information, contact the Sociology and Anthropology Department at sociology.anthropology@wheaton.edu.
This essay contest recognizes outstanding research papers written from a distinctly Christian perspective by Wheaton College undergraduates in any discipline. Award winners receive substantial prizes: $1,000 for first place, $500 for second place, and $250 for third place. Award winners are published in Wheaton Writing: a journal of academic essays, which is accessible through Buswell library.
This essay contest recognizes outstanding essays written by students in First-Year Writing. Awards are granted in the fall and spring semesters. Award winners are announced at the First-Year Writing Student Conference (fall and spring) and receive cash prizes. Award winners are published in Wheaton Writing: a journal of academic essays, which is accessible through Buswell library.
Campus Jobs
Apply to be a consultant by downloading the application (see the box up and to your left on this page) and emailing it to Alison Gibson at alison.gibson@wheaton.edu.
Writing Fellows are course-embedded teaching assistants who work with faculty members to enhance writing and research instruction in the Advanced Integrative Seminar. Strong writers trained in the teaching of writing, Writing Fellows typically facilitate group workshops, hold individual peer tutoring sessions, host Write Nights, give mini-lectures on writing-related topics, and provide non-evaluative feedback on drafts of student work.
Faculty application: To apply for a Writing Fellow in your AIS course, complete this brief questionnaire.
Student application: To apply to be a Writing Fellow, email Dr. Beitler at jim.beitler@wheaton.edu. In 250-300 words, state your qualifications for the job, express your interest in the position, and identify a faculty reference.
Find other jobs for writers on Handshake through the Center for Vocation and Career.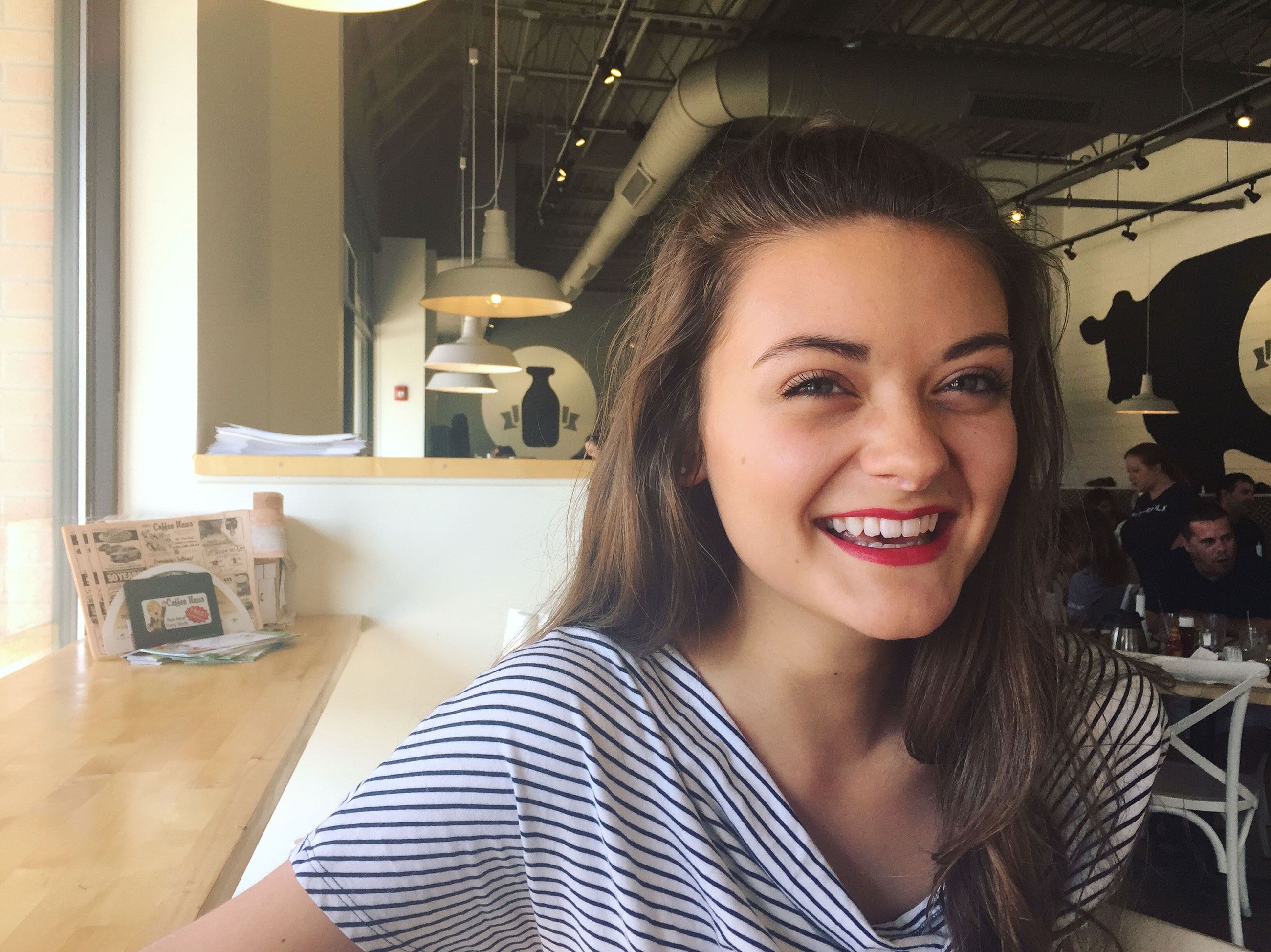 Ellie Shackelford '20
Writing Consultant and Writing Fellow
"In my experience as a Writing Fellow and Consultant, I was challenged to bring a charitable disposition and a critical eye to the projects of my fellow students. In doing so, I became a more confident writer, reader, and editor in the classroom and in extracurricular activities and off-campus jobs. I'm grateful for the opportunity to help my peers grow and to grow myself!"