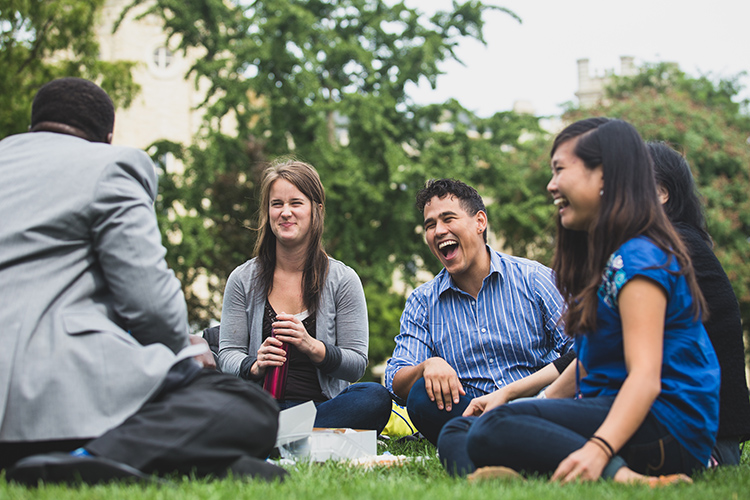 Writing Center consultants are trained in the best practices to help students learning English as a second language (ESL) gain skills and confidence in English composition. Our goal is to encourage academic literacy in an English-language context, enabling multilingual students to communicate more confidently and clearly while preserving their own unique voices.
English language learners, both undergraduate and graduate, are welcome to make thirty-minute or sixty-minute appointments. We encourage English language learners to make an appointment with one of our TESOL-certified consultants who are able to collaborate most effectively with English language learners. To schedule an appointment with our ESL specialists, Martin Cluelow and Annette Barker, select the "Graduate and ESL schedule" from the drop-down menu on our scheduling website.
Martin Cluelow (BS, MM, MA) has taught and tutored English as a Second Language (ESL) for over 20 years. Read more about him at the link below.
Annette Barker (BEd) has been teaching English to adult international students and immigrants in the Chicago area for nearly 20 years. Read more about her at the link below.