Posted January 13, 2020 by Academic and Institutional Technology
Tags: Department News
Introducing Online Scheduling for Student Health Services!
In partnership with the Student Technology and Campus Services Advisory Committee (STACSAC), students can now schedule appointments with Student Health Services online. This is the result of months of work between the staff of Student Health Services and Northwestern Medicine, and we're proud to be one of the first colleges to offer this option to students.
You can still schedule appointments in other ways (stopping in or calling), but if you'd like to take advantage of scheduling online, we encourage you to download the MyChart Northwestern App. You can also schedule an appointment from your computer, if you'd prefer—we just think that most students will find the app to be the simplest choice.
Please take a few minutes to read through some of the information below to learn how to schedule an appointment online.
Q: How do I schedule an appointment with Student Health Services?
A: You have three choices:
Walk into the Student Health Services office and ask.
Call them at 630-752-5072.
Make an appointment online via MyChart.
Q: How do I schedule an appointment online?
First of all, you need to have an account on MyChart Northwestern. The good news is that new students for the 2019-2020 academic year are already set to use MyChart. Returning students will have to take a few minutes to create an account by using the unique code they received from Student Health Services. If you have not already received that unique code, call or email Student Health Services to request it.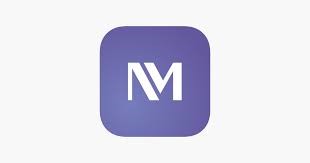 Q: OK, I have a Northwestern Medicine MyChart account. Should I use the desktop version or the app for scheduling?
A: You can use either, but we recommend that you download the free app, called "MyNM by Northwestern Medicine." It is a purple logo with white writing.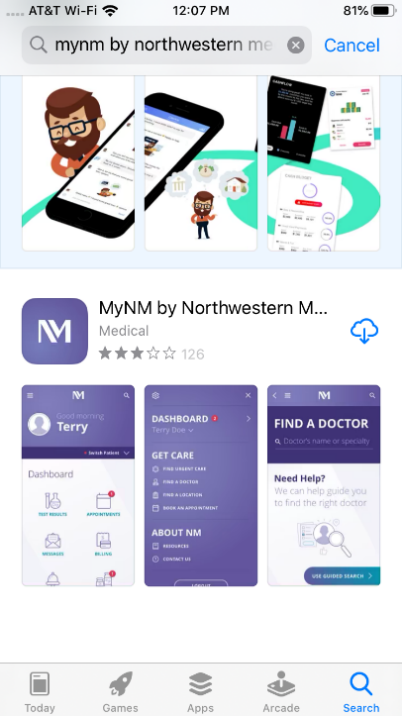 Q: I'm logged into the app. What do I do next?
A: Choose "Appointment" and then "Schedule an appointment."
Many different choices will come up, so you need to scroll down until you find "Student Health Services." Click on that.
Next it will ask which college you are affiliated with. Choose "Wheaton College."
It will offer you four reasons of why you are scheduling your appointment.
Q: Which reason should I choose for why I'm scheduling my appointment?
A: Four options will come up as reasons:
Appointment with doctor or nurse practitioner
Appointment with travel nurse
Appointment for mental wellness
Reason not listed
You will almost always want to choose "Appointment with doctor or nurse practitioner." This is for if you're sick or if you need a wellness physical.
You would choose "Appointment with travel nurse" if you're planning to participate in a trip and have received an email from Student Health Services with instructions of how to schedule your appointment with the travel nurse.
Choosing "Appointment for mental wellness" will be to set up an appointment with a physician, NOT with a counselor from the Counseling Center. To schedule an appointment at the Counseling Center, you can call 630-752-5321, walk into their office in North Harrison Hall, or email counseling.center@wheaton.edu.
If you choose "Reason Not Listed" (for something like vaccines or entrance requirements) you will be directed to call Student Health Services at 630-752-5072 to schedule that appointment over the phone.
Q: What do I do after I choose my reason for visit?
A: Choose one of the doctors or nurse practitioners and find a time that works well with your schedule.
Note: It's not a bad idea to write this appointment onto your calendar, as the system will not send you an email telling you when your appointment is.
Q: What do I do after I pick my appointment time?
A: You'll be asked to update your profile/confirm that the information there is still current. Either edit it or simply click, "This information is correct."
Q: What do I do if it asks me to verify my insurance information?
A: You can leave the insurance information blank. Student Health Services does not bill your insurance (all charges are sent to Student Accounts.) If you need to submit your costs to your insurance company, you will do that after your visit and after you have been charged.
Q: What do I put for "Additional Details: What is the most important thing you want addressed during this visit?"
If you chose "Appointment with doctor or nurse practitioner" as your reason, now is the time to explain what your main issue is that you'd like to address. For example, "My throat hurts," or "I have a fever," or "I need a physical."
Q: I have chosen my date/time and added additional details. Now it's asking me to confirm my appointment. Is that necessary?
A: Yes! Please click "confirm appointment."
Q: It turns out that I don't need to meet with a doctor or nurse after all. Can I cancel my appointment online?
A: Yes! Follow the prompts to cancel your appointment. It only takes a few clicks.
Q: Is there anything special I need to know about scheduling to see a travel nurse?
A: Yes! You will receive an email telling you that you need to schedule a visit with the travel nurse. The email will contain all the instructions you need, including the important fact that you need to schedule the appointment at least one week out so that SHS can prepare for your appointment.
Also, you will need to choose which program you are a part of. The options are these:
HNGR
Traveling independently (non-Wheaton program)
Traveling with a Wheaton program
It will then ask which program you are a part of, which country/countries you are going to and the dates of your travels.
Q: Will I receive a confirmation email from MyNM MyChart telling me when my appointment is?
A: No. Make sure you add it to your own calendar! But you will likely receive a confirmation email from Student Health Services.
If you have any questions, please contact us at ait.service.desk@wheaton.edu or call 630.752.4357 (HELP).