Wheaton Network Initiative on Gender, Development, and Christianity
Past Events
CBE Annual (Virtual) Conference, August 2021
Network participant Christians for Biblical Equality (CBE) will be hosting a conference "Men, Women, and God: Theology and Its Impact," with a central focus on centering women's equality in Christian NGO work. The conference is held in London August 11-August 14, and will feature a number of network participants as speakers.
Where are the Women, February 2020
Dr. Amy Reynolds will be speaking February 10th on "Women Leading in Nonprofits and Colleges" at WHERE are the WOMEN?, a Wheaton College conference sponsored by The Center for Vocation and Career, Office of the Chief Intercultural Engagement Office, Office of the Provost, Vocation and Alumni Engagement Department, and the School of Biblical and Theological Studies.
Accord Forum, October 2019
Dr. Amy Reynolds (alongside Eeva Sallinen Simard of BE Development Partners) presented the first version of the Principles for Gender Equality in Development to the Accord Forum in North Carolina (an umbrella group of Christ-centered relief and development organizations). Information on the Forum
Justice Institute, May 2019
Advisory Member Rev. Sandra Van Opstal led the Justice Institute: Women's Empowerment conference in Chicago. Dr. Amy Reynolds spoke about barriers that often keep women from leading and serving God.
Accord Research Alliance, April 2019
Dr. Amy Reynolds and Dr. Beth Birmingham (Humanitarian Disaster Institute Fellow) presented a webinar to the Accord Research Alliance on organizational change and women's empowerment.
2nd Gender, Development and Christianity Consortium, November 2018
The second meeting of the Gender, Development and Christianity Network met at Wheaton College, co-hosted with Imago Dei Fund. Representatives from 20 organizations attended, and we hosted a public panel with some of these leaders.
International Development Panel, November 30, 2018
Leaders from World Relief, International Justice Mission, Compassion International, Restored UK and Christian Community Development Association discuss their efforts in Christian development around the globe. Moderated by Dr. Amy Reynolds.
Sponsored by The Department of Sociology and Anthropology, Human Needs and Global Resources (HNGR), Global Programs and Studies (GPS), and the Humanitarian Disaster Institute (HDI)
Beth Birmingham
Compassion International
Mandy Marshall
Restored UK
Katherine Marshall
World Faiths Development Dialogue
Abraham George
International Justice Mission
Joanna Kretzer Chun
World Relief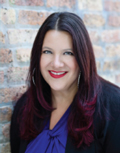 Sandra Van Opstal
Christian Community Development Association
1st Gender, Development and Christianity Consortium, January 2018
The first meeting of the Gender, Development and Christianity Network met at Wheaton College, co-hosted with World Relief and Imago Dei Fund.