Meet Our Guest Faculty
Jane Erickson, M.A.
Special Ed Guest Faculty
Jane Erickson comes to Wheaton College with seven years of experience as a classroom teacher and twenty years of experience as a special education resource teacher in elementary education. She serves at Wheaton as both an instructor and clinical placement supervisor. She is passionate about sharing her love of special education with the next generation of educators, preparing them to embrace the challenges of both students and families, supported by God's endless love and grace.
With experiences across grade levels and disabilities, she is committed to collaboration, inclusion and providing a high quality education to special education students. As the incidence of behavioral issues have risen in the schools, she is passionate about training teachers to meet the needs of those students and creating environments where they will thrive.
Jane Erickson lives in Glen Ellyn, Illinois and has three daughters in the area, two of whom are in education. A lover of the outdoors, she spends time hiking, biking and gardening as well as serving in outreach ministries through her church.
Illinois Benedictine
Endorsements - Emotional Behavior Disorders, Intellectual Disabilities, 2002
Northeastern Illinois University
M.A. Learning Disabilities, 1988
North Park University
B.A. Elementary Education, 1978
Ashley Johnson, MS.Ed.
Special Ed Guest Faculty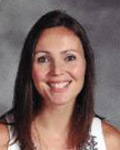 Ms. Johnson began teaching in special education at Plainfield Central High School in 2007. Since then, she taught for 5 years at Chippewa Middle School in Des Plaines and transitioned to Naperville District 203 in 2015. Ms. Johnson currently works at Kennedy Junior High School as a Learning Behavior Specialist for students with significant disabilities. Ms. Johnson has worked in a variety of classrooms and service delivery models throughout her career. In 2017, Ms. Johnson was honored to represent the midwest region as Teacher of the Year. In her private life, Ms. Johnson is the loving mother to three beautiful children and proud wife of MSG William Johnson of the US Army.
University of St. Francis, Joilet, IL
M.S.Ed- Teaching and Learning- Special Education
National Lewis University, Arlington Heights, IL
Endorsement in English as a Second Language Grades 5-8
North Central College, Naperville, IL
B.A- Double Major Social Science and History, Minor in Secondary Education
Amanda Leonhart, M.A.
Special Ed Guest Faculty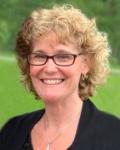 Ms. Leonhart has been in education for 29 years. She has taught primarily in the Christian School realm beginning in 1992. It was in her first year of teaching a combined grades 3-5 class that she found her calling into Special Education through one student who had intellectual disabilities. She has spent the majority of the last two decades working in special education programs or resource room settings to elementary through high school students in IL, PA, and MN. Her classroom experience led into special education administrative roles at Aurora Christian Schools, IL, New Life Academy, MN, and Wheaton Christian Grammar School, IL. In 2020, Ms. Leonhart became the principal at Aurora Christian Schools Cornerstone Campus (preschool-grade 8) in Sycamore, IL.
In her spare time, she enjoys traveling, games and movies with friends, and anything outdoors.
Concordia University Chicago, River Forest, IL
M.A.Ed- Educational Leadership 2017
Concordia University Chicago, River Forest, IL
M.A.Ed- Curriculum & Instruction 2006
Judson University, Elgin, IL 1992
B.A. Elementary Education K-9