Overview of the Wheaton Teacher Education Program
The Wheaton Teacher Education Program (WheTEP) is Wheaton College's teacher preparation program that is accredited and approved by the Illinois State Board of Education. Successful completion of WheTEP results in an Illinois Professional Educator License (PEL) with one or more endorsements to teach specific subjects and grade ranges.
WheTEP is an experience-oriented program based on the liberal arts. The conceptual framework for the program is "Preparing Educators Who Teach and Lead for Human Flourishing." Students in teacher education are encouraged to explore biblical teachings and perspectives as they relate to the role of the teacher in the typical classroom.
Value of a Wheaton Education*
•100% of alumni say the WheTEP preparation was Good or Excellent
•93% rate the value of the liberal arts as good or excellent
•96% rate the value of the Integration of Faith and Learning as good or excellent
Partnering for Success
Students apply to WheTEP in the Spring of their Sophomore Year (Undergraduates) or Spring of their Junior Year (Accelerated MAT). General MAT should refer to the timeline in the graduate school catalogue.
The Wheaton Teacher Education Program (WheTEP) requires initial screening before any student is accepted and eligible to enroll in the appropriate methods courses to ensure that all students meet the Illinois state requirements for teacher licensure and successfully can earn their Professional Educator License upon completion of the program.
Requirements for Acceptance
Successful passage of the Education Department's Day of Assessments, completed as part of Education 101: The Teaching Profession
GPA of 2.8 (undergraduate), 3.0 (graduate)
No grade lower than C- in Education Foundation Coursework
Acceptable Performance in all practica
Positive Recommendation from major department (secondary/PK12 education)
Successful interview with Education faculty member
Where Do Our Graduates Teach?*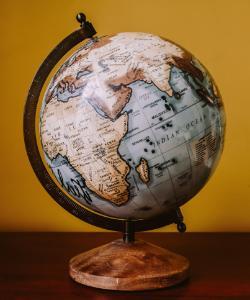 •59.6% Public School
•29.3% Private Christian School
•4% International School
•7% Other
WheTEP really left me with a great philosophy of education, a strong desire to do my absolute best and always look for ways to improve as an educator! — Cara Penner 2022, Accelerated Master of Arts in Teaching, English
Select the appropriate link below to gain additional information about the Wheaton Teacher Education Program
*All data is based on the 2020-2021 WheTEP alumni survey. For complete data, see the graduate survey data