Why Study Biology?
Biology majors explore the beauty, complexity, and intricacies of the natural world God created. At Wheaton, the broad curriculum, hands-on research, and engagement with current issues within a Christian context will position you to succeed in professional school, graduate school, or the workforce. You will study and learn in a community where faculty-student mentorship is valued and practiced.
36
hours of required Biology coursework (+16 hours supporting courses)
3
annual scholarship awards
Why Study Biology at Wheaton?
As a Biology major, you will experience a challenging and energetic study of life sciences purposefully engaged within a Christian context and designed to equip students for effective service and stewardship. You will prepare for personal and professional vocation through comprehensive study of biological concepts, active participation in scientific research and communication, and expectations of professionalism.
Our faculty collective have an average of 20 years of teaching experience. Collectively, they have published more than 100 scholarly articles and given over 160 scientific presentations. They receive grants from public, private, and governmental funding agencies and maintain collaborations with scientists around the world. Faculty value the training and mentorship of students and cite 'teaching' as the most enjoyable part of their job.
An integral research methods course provides valuable hands-on learning experiences and opportunities to discuss research ethics. On-campus or off-campus research opportunities provide an awareness of how scientific processes work and what it is like to participate in an active research community. Summer courses at the Wheaton College Science Station in the Black Hills (South Dakota) put you in the field for real-world experience.
Our facilities include a greenhouse, several large instructional laboratories, a neuroimaging suite, and a well- equipped ecology lab, all used by students and faculty for coursework and collaborative research projects. In addition to typical undergraduate instructional laboratory equipment, controlled-temperature growth chambers, tissue culture incubators, a photosynthesis/respiration measurement system, a cell imager, fluorescent and inverted microscopes, and molecular biological equipment are available for classes and research.
Research and Internships
On-campus and off-campus research opportunities provide students with an awareness of how scientific processes work. Students engage collaboratively with scientists and learn to participate professionally in an active research community. Students who wish to receive college credit for their research or internship should enroll in BIOL 495 or BIOL 496, respectively. (See Biology course list for more information.)
Additionally, biology-related internships are offered through Global Programs and Studies (GPS), the Human Needs and Global Resources program, or off-campus organizations.
Student Staff Positions
Over 30 student staff positions develop leadership skills with hands-on experiences working closely with faculty, staff, and fellow students. Positions include laboratory teaching assistants, laboratory preparation workers, greenhouse caretakers, fish/hydroid keepers, and tutors for college, middle, and elementary schools.
Student-led Departmental Organizations
The Biology Student Advisory Council (BSAC) consists of Biology students interested in interacting with Department faculty and staff on matters of mutual interest. BSAC sets its agenda according to student interest and priorities in biology. The Symbiosis Club aims to foster community within the Biology Department by providing an atmosphere which enables students to get to know each other while growing in their love for biology.
Study Abroad
Study biology in places such as Denmark, New Zealand, Thailand, and Uganda.
What Will I Learn?
The Biology curriculum addresses and integrates scientific processes of life at the molecular, organismal, and ecosystem levels. The major positions you well to specialize in many areas as you enter professional school, graduate school, or the workforce.
Biology Major with a Neuroscience Certificate provides knowledge in cellular, molecular, systems, and behavioral neuroscience. In addition to instruction in the life sciences, students receive training in neuroscience techniques and discuss neuroscience topics in the context of a biblical understanding of the nature of persons.
The Biology/Secondary Education program double major prepares students to be licensed to teach the life sciences in grades 6-12.
The current Honors Program in the Biology Department requires at least six hours of biological research credit or its equivalent, an overall GPA of 3.50, a biology GPA of 3.70, and a combined Biology + supporting courses GPA of 3.50. Learn more about our current Honors Program and our New Honors Program which comes into effect for the class of 2020 and beyond.
The Master of Arts in Teaching (M.A.T.) program is available with a Biology major. A combined Bachelor's/M.A.T. program may be completed in five years and one summer. This combined Bachelor's and Master's program is only available to currently enrolled students.
Enables currently enrolled undergraduate biology students can take graduate level education courses to earn a Master's of Arts in Teaching degree one year after receiving their Bachelor's of Science degree.
Consult the course catalog for full listing of current courses available in this field.
Biology News and Stories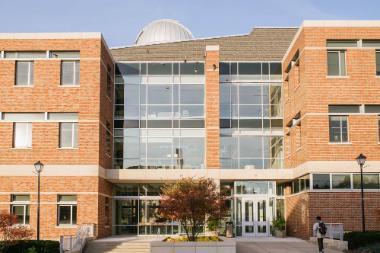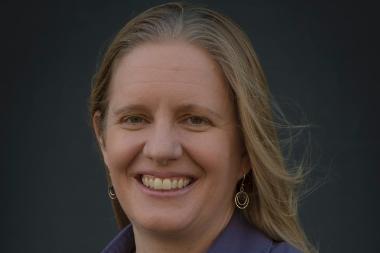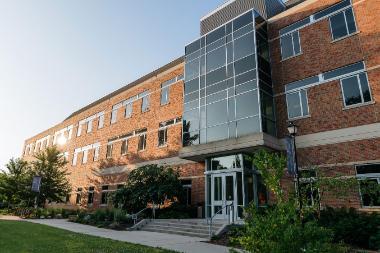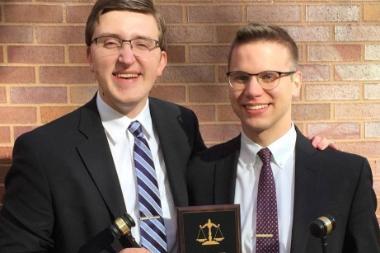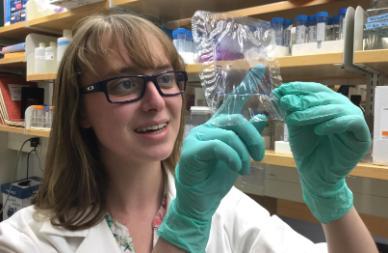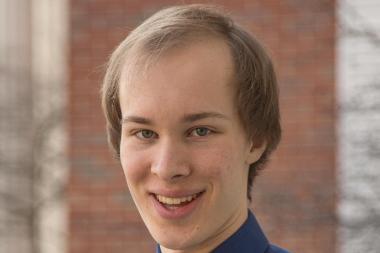 Taylor Gevry '13
Wheaton, specifically the biology department, prepared me so well for law school and business school.
Kristen Anderson Wineinger '12
I feel incredibly blessed that God opened up this opportunity at Cerner Corporation for me, and for the solid foundation that the Wheaton College Biology department gave to me.
Recent Biology Major Graduates
DVM Cornell College of Veterinary Medicine
DVM Purdue College of Veterinary Med.
MD Medical College of Wisconsin
MPH University of Minnesota
PA University of Colorado Denver
MS University of Cincinnati
MS/PhD Pohang University of Science and Technology
PhD University of Iowa
Interning at Lawndale Christian Health Center
Park Ranger Intern
MD Thomas Jefferson University
DDS University of Maryland Baltimore
Masters in Physiology, University of Cincinnati
Working at a Research Laboratory
Hired in a Management Position
Nursing
Masters Global Health Emory University
Taking a gap year then pursuing a Graduate Education
MPH Yale University School of Public Health
PHD Neuroscience University of Texas Health Sciences Center at San Antonio
MAT Wheaton College Graduate School
DVM Texas A&M University
MD Albert Einstein School of Medicine
MD Chicago Medical School at Rosalind Franklin University
MD University of Pennsylvania School of Medicine
Public Health University of Illinois at Chicago