Awarded by the Laboratory Astrophysics Division (LAD) of the American Astronomical Society (AAS), Wheaton College's Assistant Professor of Physics Dr. Jim Schroeder '09 earned this award for his years of laboratory work confirming the acceleration of auroral electrons by Alfven waves.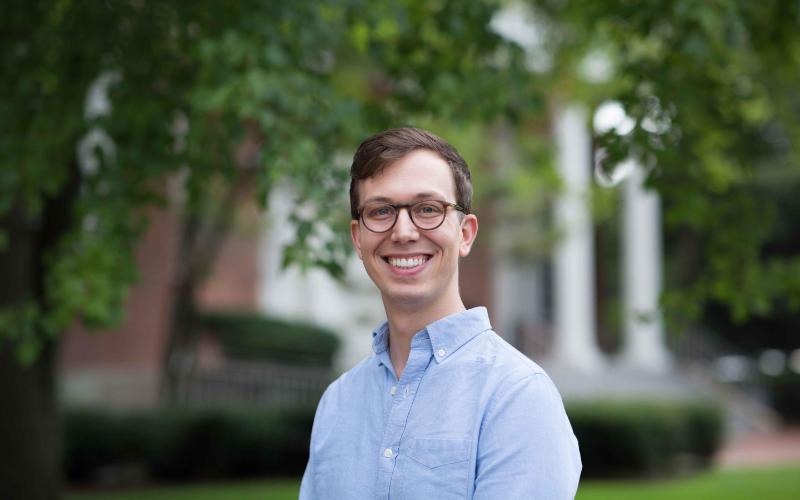 According to the AAS website, this international award is given "in recognition of a significant theoretical or experimental contribution to laboratory astrophysics early in a person's professional career," or within 10 years of completing their Ph.D. work. Dr. Schroeder joins a list of recipients who hail from large research institutions like Johns Hopkins University, University of Michigan, and the California Institute of Technology. The award comes on the heels of Dr. Schroeder's discovery behind the northern lights. He is the first awardee to represent a liberal arts college.
"On the edge of what's known, the only way to discover new ground is to let your mind wander. In physics, we use experiments, theory, and simulation to map that wandering," said Dr. Schroeder. "The best way I can describe my experience with discovery research, this wandering and mapping, is as a creative process. It's given me a sense of kinship with the artists, musicians, and poets on campus. I feel lucky to have discovery research be a part of what we do at Wheaton, to bring students into this process, and to learn something new about these remarkable displays of space physics playing out on what amounts to our cosmic doorstep."
At Wheaton, undergraduate physics majors can conduct research with accomplished faculty like Dr. Schroeder, both during the academic year and summers, gaining hands-on experience in on-campus labs that open doors for additional internships and job opportunities.
To learn more about physics at Wheaton, visit wheaton.edu/physics.
—Eliana Chow