Thanks to the generosity of Stenzel Clinical Services, the Wheaton College Graduate School is pleased to offer additional funding for students from minority backgrounds who desire to pursue counseling training at the College.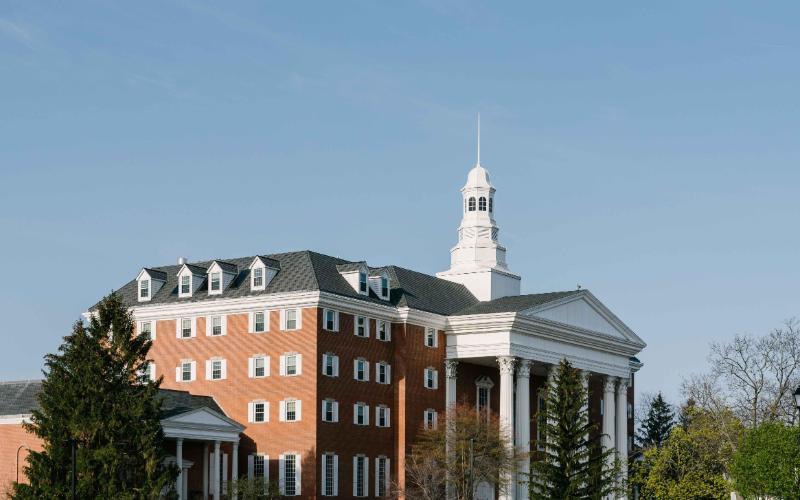 A new scholarship is now available for students in the Clinical Mental Health Counseling (CMHC) program at Wheaton College. Awarded to one student each year, and in partnership with Stenzel Clinical Services, the Stenzel CMHC Scholarship will help support students from minority backgrounds in their training at Wheaton and equip them with the tools necessary to serve their local communities with Christian faith-based counseling.
"There are a lot of mental health needs within the underrepresented community in DuPage County, but we lack counselors from similar backgrounds," said Dr. Ki Chae, CMHC Program Director and Associate Professor of Counseling. "Research shows that people want to meet with therapists from their own similar background; and that the counseling outcome is more effective when the support comes from someone of a similar background."
For Grant Stenzel, founder of Stenzel Clinical Services, building up diversity within the mental health care community has far-reaching effects, both for counselors and clients.
"We started the scholarship to help our field become more diverse," Stenzel said. "As I did some research, I found that 75 percent of master's level therapists were white. We want to help everyone have the chance to follow their dream, and in the case of the scholarship, help people become counselors so they can continue to help others and pass it on."
One key mission of Wheaton's CMHC program is to work with the underprivileged and to serve the local and global church community. According to Dr. Chae, the new Stenzel CMHC Scholarship fits this vision and the faculty are looking forward to the impact scholarship recipients will bring to the local community.
"This scholarship means I have a unique opportunity to work in a demographically diverse county upon graduation that I wouldn't have considered before," said Katia Hiestand M.A. '24, the inaugural recipient of the CMHC Stenzel Scholarship. "As a result of this financial blessing, I can focus more of my time on my coursework and towards the development of becoming a competent mental health clinician."
To learn more about clinical mental health training opportunities at Wheaton, visit wheaton.edu/cmhc.