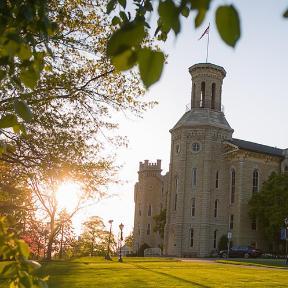 Wheaton College and the Council for Christian Colleges & Universities (CCCU) are excited to announce a new commission focused on evangelism. Wheaton College was asked by CCCU President Shirley Hoogstra to chair this new initiative dedicated to helping Christian Colleges build thriving evangelistic campuses. Over the next several years, the commission will convene leading influencers, commission research, host events, and share best practices for preparing students for sharing their faiths throughout their lives.

"Central to our identity as Christian colleges is encouraging and equipping students to share their faith in the vocations to which God calls them. Evangelism is about belief in God and his salvation power as well as a skill to learn. The work of this commission will advance equipping students for the command in I Peter 3:15 to always be prepared to give the reason for the hope that you have doing so with gentleness and respect," said Shirley Hoogstra, CCCU President.

Based on research conducted with 28,000 students at more than 40 CCCU schools, the importance Christian college students place on their faith remains high. More than 69% derive their meaning and purpose from their relationship with God. Nonetheless, Christian colleges face a challenging opportunity in equipping students to share their faith. Unfortunately, 59% of students say it is only "slightly true" that they are sensitive to God's leading in sharing their faith and supporting world mission. The Evangelism Commission will focus on helping Christian Colleges address the challenges and opportunities for spreading the Christian gospel by preaching, personal witness, and other shared experience.

Inaugural commissioners include:
Advising the commission are:
Dr. Jerry Root, Professor of Evangelism Emeritus, Wheaton College
Pastor Laurel Bunker, Principal Consultant, The Boncoeur Collaborative, Former Vice President, Christian Formation, Bethel University
Mr. Samuel Chiang, Executive Director, Global Evangelism Network, World Evangelical Alliance
Mr. Mike Whipple, Director of Strategic Partnering, Cru
Mr. Andrew Cook, Managing Director, Wheaton College Billy Graham Center

"Wheaton College is honored to serve as the inaugural chair for this new commission. We look forward to facilitating this important conversation about our shared work equipping students, faculty, and staff to proclaim the good news of Jesus Christ," said Phil Ryken, Wheaton College President.

The Wheaton College Billy Graham Center will launch the initiative with the gift of a generous donor who is providing $330,000 in vital seed money. Center Executive Director Ed Stetzer said, "There has never been a more vital time for our colleges to show and share the love of Christ to our world. Christian colleges prepare women and men for a lifetime of gospel witness both here and across the country."

Since 1976, the Council for Christian Colleges & Universities has served as the leading national voice of Christian higher education. With campuses across the globe, including more than 150 in the U.S. and Canada and more than 30 from an additional 19 countries, CCCU institutions are accredited, comprehensive colleges and universities with Christ-centered missions rooted in the historic Christian faith. There are currently more than 520,000 students enrolled in CCCU institutions. Wheaton College is a CCCU governing member.

Wheaton College is an explicitly Christian, academically rigorous, fully residential liberal arts college and graduate school located in the Chicago area. Established in 1860 in Wheaton, Illinois, Wheaton is guided by its original mission to provide excellence in Christian higher education and offers more than 40 undergraduate degrees in the liberal arts and sciences, and 21 master's, doctoral, and certificate programs in various fields of study.

Founded by Wheaton College alumnus Billy Graham, Wheaton College Billy Graham Center is a world hub for evangelism training and equipping. Through its eight institutes dedicated to advancing individual and corporate witness, it serves more than 100,000 leaders annually.
For media inquiries, please contact Director of Marketing Communications Joe Moore at 630.752.5729 or joseph.moore@wheaton.edu.