The Everlasting People: G. K. Chesterton and the First Nations
---
First Things Book of the Year award winner!
---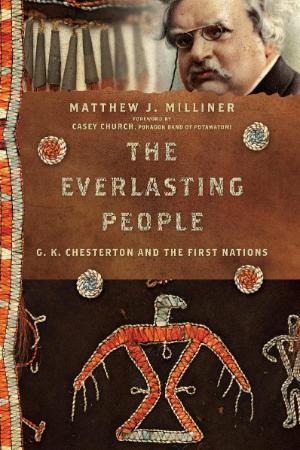 By Associate Professor of Art History, Matthew Milliner
What does the cross of Christ have to do with the thunderbird? How might the life and work of Christian writer G. K. Chesterton shed light on our understanding of North American Indigenous art and history?
This unexpected connection forms the basis of these discerning reflections by art historian Matthew Milliner. In this fifth volume in the Hansen Lectureship Series, Milliner appeals to Chesterton's life and work―including The Everlasting Man, his neglected poetry, his love for his native England, and his own visits to America―in order to understand and appreciate both Indigenous art and the complex, often tragic history of First Nations peoples, especially in the American Midwest.
The Hansen Lectureship series offers accessible and insightful reflections by Wheaton College faculty on the transformative work of the Marion E. Wade Center authors.
"Matthew Milliner's careful exploration of Native American history and current circumstances draws unexpected inspiration from the works of G. K. Chesterton. Chesterton, who made only two short visits to the United States, turns out to have addressed themes that for Milliner illuminate Indigenous experience with unusual force. Art, history, contemporary reflection, and theology combine to make this a work of rare and sparkling insight."
-- Mark Noll, author of A History of Christianity in the United States and Canada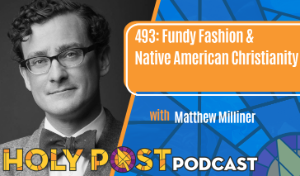 In this episode of The Holy Post podcast, Syke Jethani and Phil Vischer interview Dr. Matthew Milliner about The Everlasting People. Milliner explains the arrogance and injustice of progressivism, and the surprising story of Christianity among indigenous North Americans that rarely gets told.
Listen Now