Chicago a cappella's "Coming Out of the Dark"—the inspiration of Wheaton faculty member John Trotter—seeks to bring the community together for a time of lamentation and hope.
Professional choral singers in Chicago were struggling at the height of the pandemic. Not only was their livelihood (singing together in concerts) considered unlawful, their city was under siege by illness and uncertainty.
But a new program from Chicago a cappella called "Coming Out of the Dark" aims to lament the past two pandemic years while looking with hope to the future.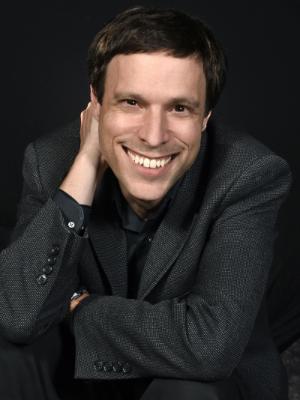 John William Trotter—Chicago a cappella Artistic Director and Wheaton College music professor, who created the program and provided music direction—said that the idea for the program came from the idea of needing to process and grieve the last two years.
"We're going to have to go through the valley to climb the mountain," he said. "We're going to have to lament together and express our hope together."
The program, which runs four performances at different Chicago venues in February in addition to a virtual performance, contains 16 choral pieces punctuated by choral members' stories of loss and hope. Two of the pieces come from a composition titled Lamentations of Jeremiah, which Trotter describes as "gorgeously beautiful" and handles an ancient text about a city going through a rough patch.
"Coming Out of the Dark" also features original compositions from the winners of Chicago a cappella's inaugural HerVoice Program for Emerging Women Composers. Georgia-based Sarai Hillman is debuting her composition titled Psalm 59:16 C. Safety & Refuge and California-based Edna Yeh is debuting her choral composition titled I wandered lonely as a cloud during the program—both of which Trotter describes as "innovative artistically."
"Singing is inherently hopeful, it's inherently generous," Trotter said. "You can't sing if you are literally hopeless. It's why it's the best way to account for tragedy and loss while affirming life and our purpose of living together."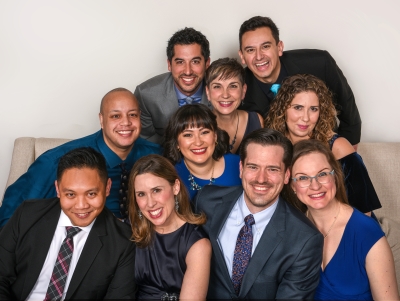 Trotter believes it's the role of artists—particularly performing artists—to help people process hardship even as they inspire hope. It's his dream that "Coming Out of the Dark" does just that for its singers and audience members.
"For me personally, it's a significant blend of something I've been striving towards for a couple of decades, which is to combine high art and excellence with public service," Trotter said. "We really feel called to do whatever is humanly possible to do to create beauty in the world, and we also feel responsible to be socially awake and aware—as composers have always done through our history—in response to what is happening in society."
Tickets for "Coming Out of the Dark" are available online.
--Emily Bratcher
About the Wheaton College Conservatory of Music
Learn more about the Wheaton College Women's Chorale, Men's Glee Club, and Concert Choir, directed by Dr. John Trotter.