Learn why two students chose Wheaton College and are excited about WheatonGives, Wheaton's 24-hour giving day, on April 14.
Leah Martin '21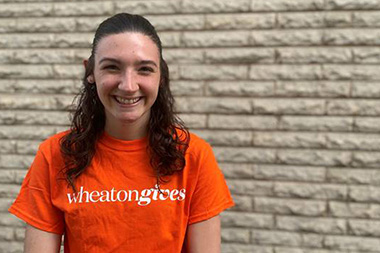 I made the decision to come to Wheaton during my senior year of high school after coming to Wheaton Connection. I felt so deeply welcomed after being on campus after just one weekend!
Now, I love being a Wheaton student because I have found this place to offer a community of people that know how to work hard and play hard. Together we are learning how to navigate the highs and lows of doing life together as brothers and sisters in Christ, which is incredibly meaningful to me. I am so grateful for the intentional community I have found here at Wheaton!
I am also thankful for the Wheaton Fund because it has made my Wheaton experience possible through the generous financial aid packages Wheaton offers to students. I wouldn't be here at Wheaton without the generosity of our donor community!
During WheatonGives, I am excited to know that the entire Wheaton community is coming together again with its continued support to make the Wheaton experience possible for me and so many others!
Dan Brass '22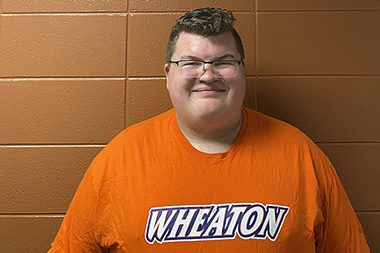 Making the decision that Wheaton was the right place for me didn't happen in a single moment but through a series of events. My sister attends Wheaton, and I always had a good time whenever I would come for a visit. As I checked out the physics department, I found that it was a good fit for me. I also appreciated the fact that Wheaton is a strong Christ-centered college.
There is so much I love about being a student at Wheaton. Taking part in the discussions that happen on campus is a very large part of why I love this school. I am also a very social person and have met so many great people here – doing life with the guys on my floor has been an amazing experience. Wheaton is definitely a good match for my extroverted personality!
Another big part of my Wheaton experience includes my time in Phonathon. Through my time in the phone room, I have learned more about the Wheaton Fund and had the opportunity to speak to generous donors. The Wheaton Fund is particularly impactful for me because, without it, there would be zero chance that I would be able to attend this school and have this experience. Working in Phonathon and raising support for the Wheaton Fund has been a very fulfilling way of saying "thank you" for what the Wheaton Fund has given me. Knowing that it helps future students like me be able to attend is a blessing too!
WheatonGives is an important day for students and for the Wheaton Fund, and I can't wait to celebrate what will happen as this community comes together on April 14!