A second-generation Wheatie, Bonnie Jo Pruett Wurzbacher has served in leadership positions at World Vision International, The Coca-Cola Company, and her local church.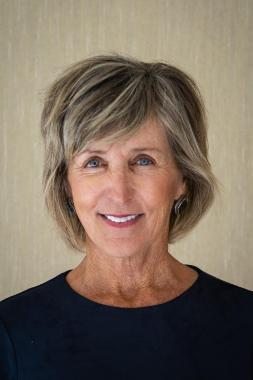 Bonnie Jo Pruett Wurzbacher, former Chief Development Officer for World Vision International and a Senior Vice President for The Coca-Cola Company, will address the members of the Graduate School and the Undergraduate Class of 2021 at Wheaton College's 162nd Commencement ceremonies to be held May 8 and 9 respectively.
In her role as Chief Development Officer for World Vision International, based in London, from 2013-2017, Wurzbacher was responsible for the growth and stewardship of $2.8 billion in global revenue. She led a team charged with spearheading the ministry's global fundraising strategy, child sponsorship, grants acquisition, and regional leadership across Europe and Asia. She also represented the global partnership on the local boards of World Vision US, Australia, Canada, and New Zealand.
"We are delighted Bonnie Jo Pruett Wurzbacher has agreed to speak at our 2021 Commencement ceremonies," said Wheaton College President Dr. Philip Ryken. "She exemplifies Wheaton's Christian liberal arts experience in all aspects of her life, work, and ministry, and we look forward to what she will share with our graduates."
Prior to her work at World Vision International, Wurzbacher worked for 28 years at The Coca-Cola Company. Serving in various senior leadership roles including Corporate Vice President and Senior Vice President- Global Customer & Channel Leadership, she led the global development of commercial strategies with their largest customers. She earned her M.B.A. from Emory University in Atlanta, Georgia in 1990. Her first career was as a Chicago-area public school teacher, which she held from 1977 to 1982.
Her extensive global experience, along with her lifelong Christian faith, have given her a unique and practical perspective on the integration of faith and work. It has also given her a platform to speak and teach on this subject, which she has done nationally since 1998, when she was first invited to speak on the subject in a Wheaton chapel service.
A second-generation Wheatie, Wurzbacher graduated with a B.A. in Elementary Education in 1977. During college, she was involved with the WETN Radio and Jukebox Theater, as well as the Track and Field team. In addition to currently serving as an adjunct professor this past school year in the Business and Economics Department, she also serves on the board of the Wheaton Center for Faith, Politics & Economics, the national board of CareNet, a Christian, pro-life organization in Washington D.C. and is co-leading the expansion of the WorkMatters Institute in Atlanta.
Wurzbacher and her husband, Steve, have one son, daughter-in-law and grandson, as well as a large and growing, extended family whom they dearly love. They have been members for more than 30 years of Peachtree Presbyterian Church in Atlanta, Georgia, where Wurzbacher serves as an elder, choir member, Bible study leader, and life-calling coach.
Wheaton College Commencement ceremonies will be livestreamed. The Graduate School Commencement ceremony will be livestreamed at 3 p.m. on Saturday, May 8, while the Undergraduate School Commencement ceremony will be livestreamed at 10 a.m. on Sunday, May 9. Due to COVID-19 health and safety restrictions, friends and family will not be permitted to view the ceremonies in-person. Livestream links will be forthcoming.