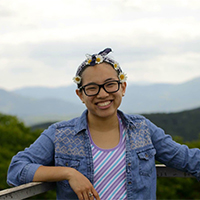 Name: Brielle Lisa '18
Hometown: Long Valley, NJ
Major: English writing with minors in communication and biblical and theological studies
Favorite class/professor at Wheaton: Top Three: Introduction to Anthropology with Professor Folch, Rhetorical Theory with Professor Chase, and Creative Non-Fiction Writing with Professor Swindell.
Favorite Quote: "If we find ourselves with a desire that nothing in this world can satisfy, the most probable explanation is that we were made for another world." -- C.S. Lewis, Mere Christianity
Dream Job: Dean for Student Engagement (AKA Steve Ivester in the Student Activities Office)
Post(s): " My Internship at Samaritan's Purse" and " Our Faces Are Still Illuminated: My HoneyRock Passage Experience"