Posted November 2, 2016 by
Tags: Campus My Wheaton The Arts The Liberal Arts
How Arena Theater Helped Me Find My Tribe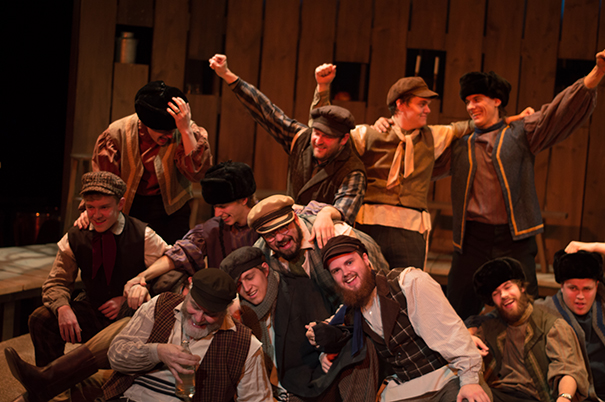 Coming to Wheaton, I was sure that Arena Theater was a community that I was meant to be a part of. As a missionary kid, I have experienced the feeling of having no idea where to call home, but this community of artists has given me that feeling in a real way. We sometimes call it finding your "tribe," and that is exactly what I have come to find. I chose to participate in Arena Theater because I recognized that it was a tribe of people who truly care for each other, and I was hungry for that.
This year, I am blessed to be a part of Fiddler on the Roof, which is my favorite show. For me, the work is directly applicable to the world and to my life. Being from Ukraine and having experienced similar situations as the characters has opened me up to healing and appreciation for my story and the story of others. I am in the show and work as a props manager and in marketing. It's a lot to have on my plate, but it is work that I love doing.
These people–who I consider to be family–surprise me every day with their work on the show. Mark Lewis' commitment to playing the main role and directing the show is inspiring. He carries the stories with deep empathy, just like he does with the stories of his students. As we all spend hours learning the choreography, meet about how to make fake cheese, and celebrate tradition together, we are participating in life together, like the village we are representing on stage.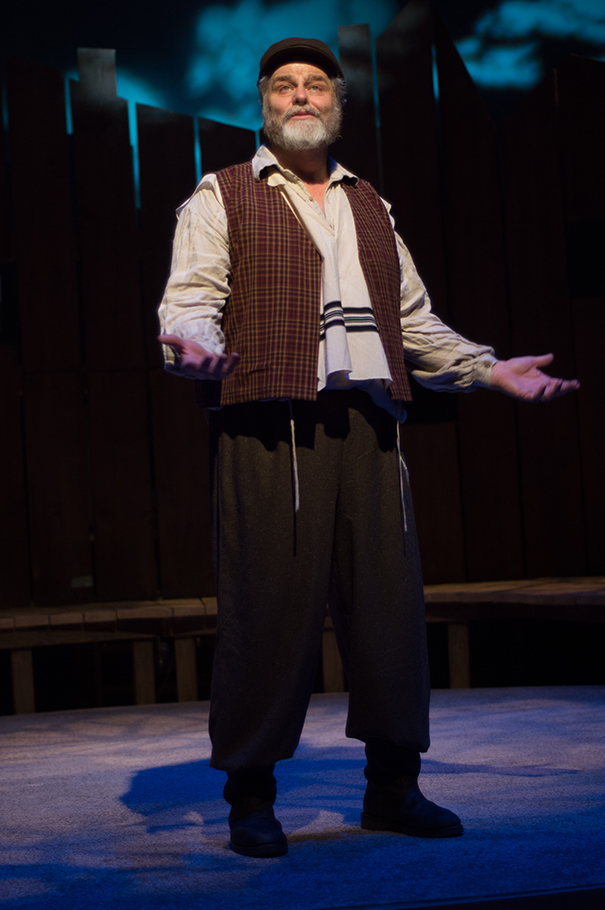 Again, the teachers in this theater are a wonderful blessing in my life. Michael Stauffer shows me how theater can really heal the evils in the world, Andy Mangin teaches me about how capable I am to do what I have been tasked, Mark Lewis teaches Shakespeare to us willing and hungry students, and Heidi Elliot is a source of constant guidance. This doesn't even include my fellow students and alumni who I have been guided by as well.
For students thinking about joining Arena Theater, I would like to again emphasize that the tools this program gives you are valuable. You learn how to be an artistic citizen. Whether you join the Workout ensemble, work on the set, take classes, or help with ticket sales, it is all equally valuable and good work.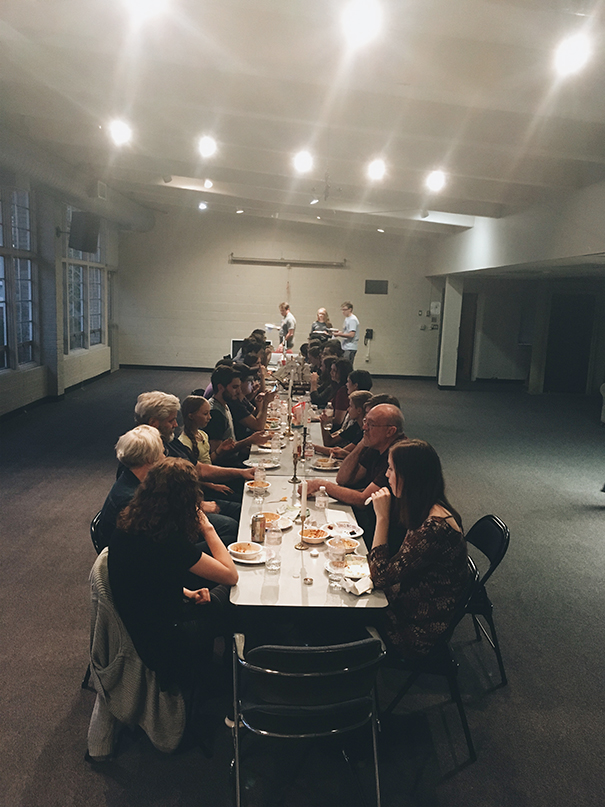 Rebecca Watkins '18 is a communication major with a concentration in theater. To learn more about Arena Theater and upcoming performances, visit their website. To learn more about Wheaton, connect with Wheaton College Undergraduate Admissions. Set up a visit, or apply now.
Photo captions (top to bottom): Part of the cast of Fiddler on the Roof; Director Mark Lewis as Tevye in Fiddler on the Roof; cast of Fiddler on the Roof eating dinner during a long day of rehearsals. Photos courtesy of Keenan Dava '18.