Posted November 18, 2016 by
Tags: My Wheaton Spiritual Life Student Activities The Arts
Confronting Identity Through Traditional Dance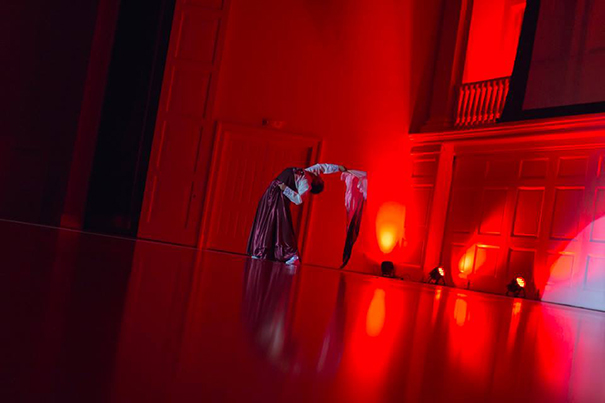 It is the night of the talent show. Over the past three months, I had probably practiced every second of my dance more times than the hours I'd slept this semester. The emcees call my name. I walk out and take my place on stage. With the audience, I watch a short clip of a young girl and her father in traditional Korean dress prancing merrily down a dirt path. It is a scene from Spirit's Homecoming (귀향), a film dedicated to comfort women during the Japanese occupation in Korea. Although I am two generations removed from the colonial experience, the memory of terror and injustice still remains in painfully striking ways. I am a 1.5 generation Korean American (meaning I was born in Korea but moved to the states at a very young age), and therefore face the dilemma of belonging to Korea or the United States, yet I still feel a strange sense of familiarity to this history.
This—Korea's story of pain and resilience, my story as a Korean American—is the story that I wanted to convey at the talent show.
However, it was not always so rosy for the few months preceding the show. There were multiple times when I doubted my performance. You see, Asian Americans have a history of being seen as an "other" in the United States. It has been manifested in so many ways throughout history. Especially as a person who has called the States my home, this is hurtful. The question arose: am I just perpetuating the othering experienced by so many Asian immigrants? Will my dance be received well by the audience? While talent show was a very fun experience, it also forced me to confront the questions of identity that I never really had before. In the end, I was able to perform that night with a calm heart. However, it was only through the conversations with different students, staff, and faculty that I confidently walked onto stage. Fellow students encouraged me to be confident and cheered me on as I spent hours in the dance studio; faculty and staff were affirming and comforting, reminding me that what I believe and who I am should be embraced.
Although sometimes stressful, this experience has reminded me why I am still excited to be at Wheaton College. There are so many people here that encourage, stretch, and grow me in ways that I cannot imagine happening anywhere else. And so, inspired not only by the video of the Korean father and daughter, but also by the amazing support of my friends at Wheaton, I danced.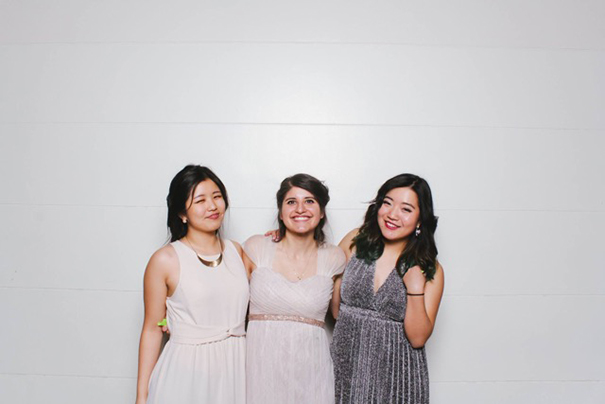 Serena Suh '18 is a philosophy (integrated anthropology) and international relations double major at Wheaton. Photo captions (top to bottom): Serena performing a traditional fan dance at the 2016 Wheaton Talent Show; Serena and fellow Mac 4 floormates at the 2016 President's Ball.
To learn more about Wheaton, connect with Wheaton College Undergraduate Admissions. Set up a visit, or apply now.