Cynthia Kenyon '68 is advancing Wheaton's mission and creating income for her retirement through a deferred gift annuity.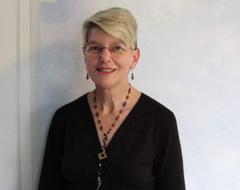 "I came to Wheaton to pursue my relationship with Jesus Christ," says Cynthia Kenyon '68. Cynthia sought a deeper faith at Wheaton and, ultimately, came away with a foundation for life.
When Cynthia contemplated her estate plans, Wheaton's motto, "For Christ and His Kingdom," came to mind. "I thought of this motto when deciding to include Wheaton in my will," she says. "It's something I can count on. There are many good ministries to support, but I know that Wheaton's mission will be carried out with this gift."
Cynthia also set up a Wheaton College deferred gift annuity. After her parents and husband passed away, she had assets that needed to be managed wisely for the future. "I wanted to support Wheaton's ministry," says Cynthia, "but I also needed a dependable source of income." The deferred gift annuity offered an ideal solution, providing support for Wheaton's mission and generating substantial and reliable quarterly cash flow. In addition, Cynthia's gift reduced her taxes for the year in which she set up the gift annuity.
Cynthia funded a portion of her gift annuity with securities. She says the process of transferring the securities to Wheaton was hassle-free, thanks to the Wheaton staff. "They did the work for me, and I really appreciated that."
Remembering Wheaton in Your Will or Revocable Living Trust
Find sample bequest language that you can use to include Wheaton College in your will or revocable living trust.
Submit Your Story
Do you have a story to tell about God's goodness and the Wheaton community? We'd love to hear from you.
Request Your Illustration
Fill out a simple form to request a free, no-obligation, customized gift annuity illustration.