Qualtrics Research Core
Qualtrics is a cloud-based service that provides a comprehensive suite of tools to create web surveys and analyze collected data.
Before signing in to Qualtrics for the first time, request an account here. Once you have an account, sign in to Qualtrics with your Wheaton email address and password.
All Wheaton College faculty, staff, and students have access to Qualtrics.
Qualtrics Guidelines
The Office of Institutional Research provides the following guidelines when sending surveys. If you ignore these guidelines, your access to Qualtrics may be revoked.
Contact the Office of Institutional Research before sending a survey to Wheaton students, faculty, or staff. This office maintains a list of surveys that are being distributed to coordinate sending times and help prevent your audience from being overwhelmed.
The Office of Institutional Research also provides consultation regarding survey design and can give advice to help maximize response rates.
Helpful Resources
If you have questions about how to use Qualtrics, contact Qualtrics' support by selecting Help & Feedback on the top of the page when you sign in.
Stat iQ is a powerful reporting tool for Qualtrics Surveys. Please find instructions on how to activate it here.
If you're having difficulty signing in, contact Academic and Institutional Technology.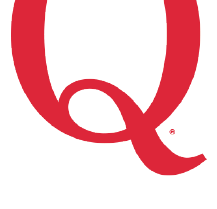 Qualtrics Research Core
Sign in to Qualtrics at to access survey and data analysis tools.