NetID
Your NetID and password are your authentication into a variety of systems across campus.

Your NetID is almost always only letters. Your NetID is not to be confused with your Student ID which is only numbers.

Accepted Students
If you are a recently accepted student and have not yet set up your NetID and password, please go to the New Student page to complete the process.
Alumni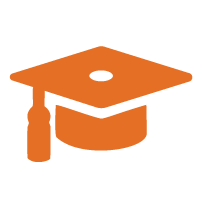 Alumni Account Request
If you graduated before 2008 and need an account, fill out this form.
If you graduated in 2008 or later, or previously requested an alumni account, you still have a valid account.
If you do not remember your password, you can recover it here. If you are unable to change your password using this method, contact us by email or call 630.752.4357 (HELP).
Employees
Employees, please read the description of the school's policies. The account creation process for Faculty and Employees is automated and based on Banner information. Other types of accounts can be requested from links below.
Supervisors, fill out the Permissions Request Form for the permissions your employee will need.
Graduating Students
Please refer to the Graduating Students page for more information on what happens to your account after you graduate.
Purchasing Accounts
The Purchasing Department (link only available on campus) handles the setup and training for Banner Finance. Please refer to the link for the Banner Finance Permissions Application.
Student Workers & TAs
Supervisors, complete the New Student Worker Account Request form to request a student worker account. This account can be given permissions that the students personal account can not.
Supervisors, complete the application permissions form to give your student workers or TAs access to department resources.
Other Account Requests
General Affiliate/Contractor Account Requests: Click Here
Banner Finance: Please complete this form from Purchasing.
Jotform: Accounts are department-based. Access is controlled within the department.
Schoology Permissions: Click here for additional information.
ThunderMart Permissions: Ask your Budget manager to fill out the Finance User Permissions Form.
Qualtrics Access: Fill out this Qualtrics Request Form.