Aequitas Fellows Program in Politics, Philosophy, and Economics Experience
The Aequitas Fellows Program in Politics, Philosophy, and Economics (PPE) offers you an exciting interdisciplinary educational experience that will deepen your ability to engage a wide variety of public policy issues with the skills and knowledge drawn from all three disciplines.
The Cohort Experience
When you are accepted into the Aequitas PPE program, you will study politics, philosophy, and economics within a cohort of classmates who move together through the four years of curriculum, and you will be able to combine these three fields in creative ways to customize the program to your interests. Faculty theme coordinator Dr. Timothy Taylor will work with your cohort to build an intentional community of Christian student scholars who strengthen one another. You will take courses together, join reading groups on PPE sources, work on policy projects, and have many opportunities for extracurricular social and spiritual development.
Opportunities and Outcomes
You and your fellow students in the Aequitas PPE cohort program will:
customize your learning to your own interests
develop a moral philosophy to guide your political objectives
learn data analysis techniques to test the effectiveness of public policy
have opportunities for faculty research mentorship to produce analytical public policy essays
pursue both data-driven statistics and political philosophy approaches to form project proposals that may lead to presentations at relevant think tanks or policy institutes
Preparing For Your Future
These skills and experiences, drawn from all three disciplines, will prepare you for a wide variety of career options and equip you to understand and solve complex problems, making you an ideal candidate for careers in public service and across the private sector.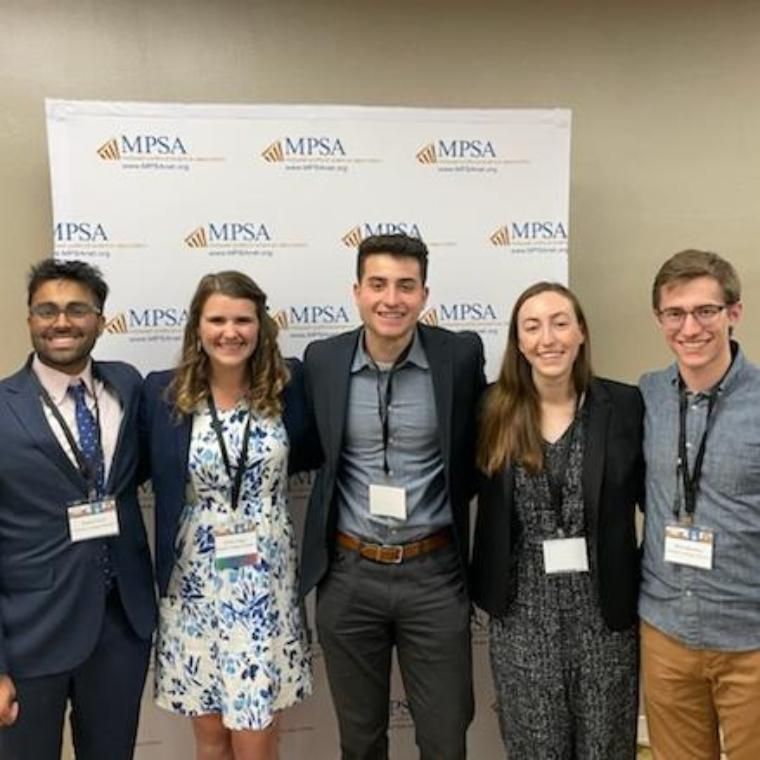 Student Experience Highlight
Each year Aequitas PPE cohort students present their own data-driven policy research at the annual conference for the Midwest Political Science Association (MPSA) in Chicago. Wheaton annually ranks among the top universities in the U.S. in terms of the number of undergraduate students who present at the MPSA.
Aequitas PPE Courses
Aequitas Fellows Program in PPE Course Requirements
Lists left to right course number, course name, and amount of credits

Code

Title

Credits

Issues in Political Economy

2

Introduction to Political Economy

4

Political Philosophy

4

Readings in PPE

1

Principles of Microeconomics

4

History of Philosophy - Ancient and Medieval

4

or PHIL 312

History of Philosophy: Modern & Contemporary

Advanced Readings in PPE

1

Advanced Readings in PPE II

1

Aequitas PPE Summer Experience

0

Choose one of:

4

Wealth & Poverty of Nations

or IR 379

International Political Economy

or PSCI 343

Political Ethics

or PHIL 251

Global Justice

or PHIL 205

Ethics & Society

or PHIL 311

History of Philosophy - Ancient and Medieval

or PHIL 312

History of Philosophy: Modern & Contemporary

Aequitas PPE Summer Experience

0

Course PPE 492

4

Total Credits

27
In addition to these course requirements, students will have additional opportunities to participate in and help organize policy colloquiums hosted by the Wheaton Center for Faith, Politics & Economics.
Students are advised to take AQTS 151, PPE 201/PSCI 145, and AQTS 152 during their first year in the program.
Students are advised to take ECON 211, PPE 201/PSCI 145, PHIL 311/312, AQTS 251, AQTS 252, and AQTS 451 during their second year in the program.
Careers for Aequitas PPE Graduates

Graduates of the Aequitas Politics, Philosophy, and Economics program receive academic training that prepares them for many careers. With a focus on data analysis and political philosophy, you will be well-versed and adept across multiple dimensions in the modern marketplace. The below list represents some careers for our student graduates:
Foreign service
Law
Political representative
Think tank
Non-governmental organizations (NGOs)
Journalism
International business
Finance and investment
Local government
Professor
Intelligence agencies
Public relations
Teaching
Economic research analyst
Risk analyst
Consultant
Federal law enforcement
Federal Reserve
Nobody can be a great economist who is only an economist - and I am even tempted to add that the economist who is only an economist is likely to become a nuisance if not a positive danger. — F.A. Hayek
---
About the Theme Coordinator
Dr. Timothy Taylor is an Associate Professor of Politics & International Relations at Wheaton College and serves as Theme Coordinator of the Aequitas Fellows Program in Politics, Philosophy, and Economics. His research and teaching interests include political economy and comparative politics. He specializes in the regions of Asia and Europe and directs undergraduate research projects employing quantitative methodology.
Dr. Taylor has written numerous articles and essays on diverse topics within political economy that range from international trade to social capital. His research has been published in both academic journals as well as popular outlets such as Christianity Today and The Huffington Post. His research on the determinants of Down syndrome birthrates was awarded the annual Margaret A. Diddams Faith & Learning Lecture, and in 2020, he was recognized with the Wheaton College Junior Faculty Achievement Award. Dr. Taylor has won numerous awards for research with students including the Hatfield Prize. Taylor was awarded the Rothchild Memorial Research Award, and in 2015, was a fellow with the Center for Asian Studies at Ateneo de Manila University. He earned his M.A. and Ph.D. from the University of California, Davis, where he was a Bilinski Fellow from 2015-2016. Dr. Taylor and his wife reside in Wheaton, Illinois with their four children.
"Studying PPE allows students to benefit from developing a philosophical framework about society and politics while acquiring hard data skills to understand the tradeoffs of policy. PPE maximizes student exposure across several disciplines in a meaningful way to create a holistic education that is needed for a successful career in public service, not-for-profit, or private sector." - Dr. Tim Taylor
---
About the Wheaton Center for Faith, Politics & Economics (FPE)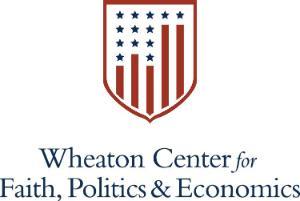 The Wheaton Center for Faith, Politics & Economics (FPE) helps students and professionals understand the interaction between economics and public life; from the politics and international relations field, to business organizations and corporations, to the community involvement of missionaries and ministers throughout the world. The teaching, research, and public activities of the Center seek to address important policy issues of today.
The Center seeks to expand curricular offerings, enhance student learning outcomes, organize conferences and seminars for managers, public officials, and ministry executives, and initiate colloquia, workshops, and leaders in residence programs. To accomplish these objectives, the Center provides financial and administrative support for hosting guest lecturers, curriculum development, work on scholarly and policy-relevant research, conferences, public lectures, student seminars, travel-learning experiences and internships.
As an Aequitas PPE student, you will enjoy special access to FPE events and participate in research and travel opportunities.