About the Aequitas Fellows Program
What Is the Aequitas Fellows Program?
The Aequitas Fellows Program is a group of highly selective, four-year academic fellowship programs centered around important interdisciplinary themes. As part of Aequitas, you will join a cohort of other outstanding students in common classes and experiences to explore questions central to your particular theme. These shared experiences offer rich intellectual opportunities, deep relationships, and a robust complement to your wider Christian liberal arts education at Wheaton.
What Is an Aequitas Cohort?
As an Aequitas Fellow, you and the other students in your cohort group will take a series of common classes focused on your chosen theme, and participate in related:
reading groups
campus events
funded summer experiences
internships
research projects
Fellows earn an Aequitas Fellowship Certificate upon completion of the program—see below for each theme's requirements. Each Aequitas theme can be combined with most any major or program on campus.
---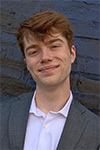 "The Aequitas program has connected me with brilliant mentors, incredible opportunities, and lifelong friends. Being an Aequitas fellow has really unlocked the best of what Wheaton has to offer — from access to premier speakers to competitive scholarships. I've really loved being a part of Aequitas!"
- Collin Maldonado '22, Philosophy
---
Aequitas Fellowship Themes
Is Aequitas an Honors Program?
Many schools offer honors programs, but Wheaton takes a different approach. In fact, at Wheaton, the average student is already working at an honors level, as evidenced by our freshman class profile. However, even with our high-caliber student body and robust curriculum, some students are looking for additional levels of challenge and engagement with their chosen field of study. That's why we've created the Aequitas Fellows Program.
Learn more about the difference between the Aequitas Fellows Program and traditional college honors programs.
What Makes Aequitas Unique?
Several factors make Aequitas unique, including our expanded selection criteria, our cohort model, and the combination of classroom and experiential education. Moreover, Aequitas Fellows participate in the full learning community of Wheaton, including our innovative Christ at the Core general education curriculum. Aequitas's rigorous classroom and experiential opportunities will enrich your academic and intellectual life, helping you develop expertise in the company of like-minded peer scholars and preparing you for whatever vocation you are called into.
---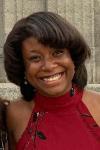 "One of my most cherished parts of Aequitas is getting to go to lectures and to converse with the guest speakers along with those in my cohort. It is truly a learning experience to not only learn from professionals living and breathing the urban experience but to also be able to learn from my peers and to hear how each of their life experiences has shaped them."
- Autumn Grace Page '22, English Writing
---
Are There Scholarships for Aequitas?
Aequitas scholars are admitted into a particular fellowship theme and receive up to $24,000 in yearly academic scholarships. Fellows will also receive additional funding to help cover a summer learning experience ranging from studying internationally to internships and research projects. (Note: The $24,000 scholarship replaces any previously awarded academic scholarship.)
How Do I Apply?
Aequitas is a highly selective program. You will join a cohort of students with superb academic records, demonstrated leadership abilities, and serious Christian commitment. Students register their interest in Aequitas as part of their normal Wheaton College Application and a select group will be invited to submit additional materials as finalists after they have been admitted to Wheaton.

Apply to Aequitas