About the Aequitas Fellows Program
The Aequitas Fellows Program is a group of highly selective, four-year cohort academic programs centered around important interdisciplinary themes. As part of a cohort, you will join together with other outstanding students in common classes and experiences to explore questions central to your particular theme. These shared experiences offer rich intellectual opportunities, deepen relationships, and complement your wider Christian liberal arts education at Wheaton.
As an Aequitas Fellow, you and the other students in your cohort group will take a series of common classes focused on your chosen theme, and participate in related:
reading groups
campus events
funded summer experiences
internships
research projects
Fellows earn an Aequitas Fellowship Certificate upon completion of the program—see below for each theme's requirements. Each cohort theme can be combined with most any major or program on campus.
"The Aequitas program has connected me with brilliant mentors, incredible opportunities, and lifelong friends. Being an Aequitas fellow has really unlocked the best of what Wheaton has to offer — from access to premier speakers to competitive scholarships. I've really loved being a part of Aequitas!"
- Collin Maldonado '22, Philosophy
---
What makes Aequitas unique is the combination of rigorous classroom and experiential education opportunities sustained over the course of your entire time at Wheaton, enriching your academic and intellectual life as you develop expertise in the company of like-minded peer scholars as part of your broader Christian liberal arts education.
Aequitas is a highly selective program. You will join a cohort of students with superb academic records, demonstrated leadership abilities, and serious Christian commitment. Students apply to be an Aequitas Fellow using the Aequitas Interest and Application Form after they have been admitted to Wheaton.
Aequitas scholars are admitted into a particular fellowship theme and receive an annual renewable academic scholarship totaling $20,000. Fellows will also receive additional funding to cover a summer learning experience ranging from studying internationally to internships and research projects. (Note: The $20,000 scholarship may include other Wheaton academic awards, and the sum of all Wheaton funded grants and scholarships may not exceed the cost of tuition.)
---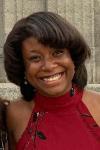 "One of my most cherished parts of Aequitas is getting to go to lectures and to converse with the guest speakers along with those in my cohort. It is truly a learning experience to not only learn from professionals living and breathing the urban experience, but to also be able to learn from my peers and to hear how each of their life experiences has shaped them."
- Autumn Grace Page '22, English Writing
---
Aequitas Cohort Themes
In this fellowship theme, you'll join a creative collaborative of students who want to engage the public in humanities and arts. You'll learn how to design and develop projects that participate in community meaning-making, memory, and transformation. You'll use your passions for literature, philosophy, history, theology, languages, and the arts to build relationhips and meet needs.
In this fellowship program, you will:
take humanities and arts courses in community with other Fellows
practice inventing and implementing your own public projects
travel in community to learn from existing public humanities and arts projects
network with public humanities and arts leaders
intern in a chosen area related to public humanities and arts
develop a capstone project start to finish
The Aequitas Fellows Program in Sustainability offers Wheaton College students a unique, multi-disciplinary opportunity to directly relate their robust Christian liberal arts education to the needs of contemporary society, to develop a personal ethic of creation care, and to practically address global environmental degradation.
Aequitas Sustainability Fellows live and learn in community with a cohort of similarly-motivated students while:
exploring the principles of sustainability in unique coursework, reading groups, and field experiences;
undertaking practical, hands-on group sustainability projects;
participating in an eight-week intensive summer program in the Black Hills of South Dakota;
and developing into a leader in sustainable action through an independent project.
The Aequitas Fellows Program in Urban Leadership educates Wheaton College students to promote just, sustainable, and flourishing urban communities through academic study, experiential learning, immersion programs, and Christian service.
Students graduate from the program conversant in ethics and economics, especially as they intersect with the realities – both the challenges and opportunities – of urban life. Aequitas-Urban Fellows develop competence in applying ethical and economic reasoning to urban challenges such as poverty, food insecurity, housing, public health, environmental sustainability, employment, and economic development within the context of evangelical public and political theology.
---
"The Aequitas program has provided me with opportunities to see how scholarly study and serving God's kingdom can intersect. Taking classes, attending lectures, and engaging in cross-cultural experiences have deepened my understanding of how the truth of the gospel shapes the economics and ethics of urban life."
- Amelia Miller '22, Math
---
Indicate Your Interest in Aequitas
Interested in the program? Share your email to get updates on the program.

Get More Information or Apply to Aequitas