How can health problems like under and overnutrition co-exist in the same countries, communities, and households?
What are the most effective solutions for establishing clean water in underserved communities?
How are complex health pandemics like the HIV/AIDS and chronic diseases structured and how do health policy makers, social and natural scientists, and community-based actors address these issues effectively?
Where does resourcing for public health come from, and how has this changed over time?
What are the most effective strategies for building scientific consensus and communicating critical health messages across multiple communities and cultures?
What roles can Christ-followers have in global public health?
As an Aequitas Fellow in Global Public Health, you will have space and resources to address these and other questions in a cohort-based learning community, a group of classmates who move together through the four years of curriculum.
The Aequitas Fellows Program in Global Public Health serves and combines a series of common courses, reading and discussion groups, internships, and research opportunities. This dynamic program of study will equip you with skills and knowledge drawn from the intersection of the social sciences, life sciences, and humanities to engage a variety of complex and intransigent public health issues.
You will develop fluency across relevant public health-related disciplines, analyze how public health problems are structured in various contexts, and develop skills in proposing and evaluating a wide variety of interventions to benefit society in a wide range of vocations. The 26-credit certificate will include required courses in epidemiology and other public health methods, along with an emphasis on topics and important contexts for the study and practice of public health.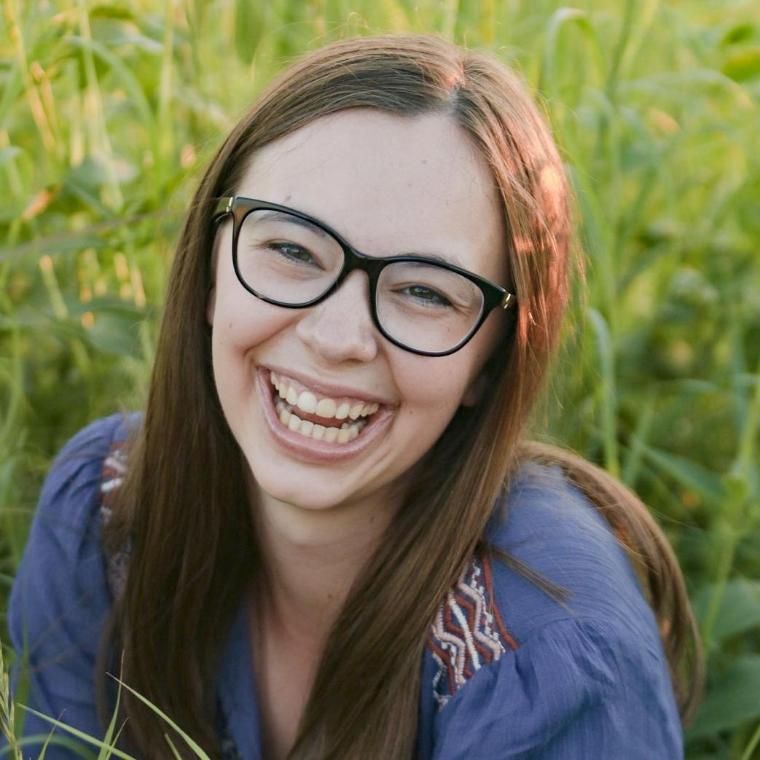 "Participating in global public health research [with Dr. Scott Ickes] has been one of the highlights of my Wheaton experience. I have gotten to apply sometimes seemingly abstract concepts from the classroom, in very real and tangible ways. Spending time in Kenya has allowed me to see the research come alive, as I learn about and live in an entirely new culture."
- Lucy Browning '24, Applied Health Science
Detailed Program Description
The Aequitas Fellows Program in Global Public Health has two main learning objectives. By end of the program you will be able to:
Demonstrate a multidisciplinary framework for understanding and addressing complex public health problems in the United States and globally. This will be assessed by successful completion of the certificate and successful use of those concepts and approaches in a final project.
Demonstrate an understanding of the complexities of public health problems by articulating causality and the influence of biomedical, epidemiological, socio-cultural, interventions/health systems, and ethics and human rights perspectives. This will be assessed via a final project.
Several key components such as a course exploring "What is Health?" reading groups, internships, and a capstone project combine to prepare you to meet these learning objectives.
Introductory Course: What is Health?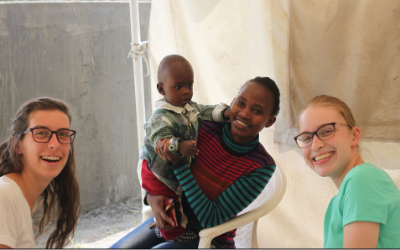 The introductory course, "What is Health?" will explore what it means to be healthy. This course will examine the definitions of health, wholeness, and the concept of "shalom." We will explore the measurement and quantifications of health, along with a qualitative understanding of what it means to be healthy. By analyzing longevity, beauty and body image, hunger, food security, and the global burden of disease, we will become conversant in different ways of identifying health and its absence. We will observe historical and existing systems for preventing and treating disease and promoting health and examine community and individual-level factors that influence health. We will identify health needs in our home communities and understand available and needed resources to produce healthy individuals and communities.
Reading Groups
Through a yearlong reading group with other cohort members in the second year, you will be immersed in a combination of classic and contemporary readings in public health, internationally and in the United States. Sample texts include classics like Mountains Beyond Mountains, The Coming Plaque, And the Band Played On, and Fast Food Nation – as well as current primary literature, including Centers for Disease Control Morbidity and Mortality Weekly reports.
Internship
The internship experience is meant to experientially apply classroom knowledge in a practical setting. This can occur after the second year, but will traditionally be completed between the third and fourth years of the program. This experience may be completed from a range of activities including mentored research, a U.S. or internationally based internship in a public-health-related field, an internship with the Human Needs and Global Resources Certificate, and other approved experiences.
Capstone Course
The capstone course, the Integrated Public Health Scientist, will address questions of vocation, faith integration, and ethical issues in Global Public Health in the final year. You will produce a faith and learning paper that applies theology to the multidisciplinary fields that comprise public health, and interview stakeholders in a various global public health disciplines.
Program Courses and Experiences
The Aequitas Fellows Program in Global Public Health requires courses 8 credits of Core courses (Introduction to Public Health (4 credits) and Concepts of Epidemiology (4 credits); one course in Methods and Statistics (4 credits); two courses in "Issues and Context in Public Health" (8 credits). Additionally, fellows will participate in a one credit/two-semester reading group and will complete a capstone course that includes a research project for a total of 26 credits.
Year One
Summer: Advise students into a Passage track that fits within the goals of their respective program
Fall: AQTS 141 What is Good Health? (2 credits)
Spring: AHS 310 Introduction to Public Health (4 credits)
Year Two
Fall: AHS 381 Concepts of Epidemiology (4 credits); AQTS 150, a 1-hr/semester reading group with program faculty focused on primary literature and essays by practitioners
Spring: AQTS 151, a 1-hour/semester reading group with program faculty focused on primary literature and essays by practitioners
Years Three and Four
Fall semesters: Take two required "Issues and Context" courses from the eligible course list from the Interdisciplinary Public Health certificate (see Appendix), four credits each. Take one "Methods and Statistics" from the eligible course list, four credits.
Spring semesters: Begin Internship/Research Phase AQTS 460 (0 credit); Individual projects related to themes of the program, e.g., honors theses, peer-reviewed articles, community art projects, competitive fellowship applications. This experience includes options such as mentored research, Wheaton in Chicago, Uganda Studies Program, or other approved "field experiences." If students pursue Human Needs and Global Resources (HNGR), then would be the semester for the HNGR internship in Year 4.
BHS 494 (4th year): The Integrated Public Health Scientist (to be proposed as an additional section of the current BIO 494, the Integrated Biologist) where students complete individual research/capstone projects, four credits.
Total credits: 26 credits
About the Global Public Health Program Theme Coordinator
Dr. Scott Ickes serves as the theme coordinator for the Aequitas Fellows Program in Global Public Health. Dr. Ickes teaches courses in nutrition, epidemiology, and public health, and has been a member of the Wheaton faculty since 2017. An Associate Professor in the Department of Biological and Health Sciences, Dr. Ickes holds a Visiting Scientist appointment at the Kenya Medical Research Institute and is an affiliate faculty member at the University of Washington School of Public Health. Dr. Ickes is a nutritional epidemiologist who specializes in identifying social, cultural, and biological risk factors for poor nutrition and in identifying sustainable solutions to improving maternal and child nutrition. He has a particular regional focus in East Africa, where he has lived and worked intermittently since 2006. With grant support from the National Institutes of Health, Dr. Ickes has been privileged to travel to Kenya with Wheaton students since 2018 to conduct research on breastfeeding policy implementation among commercial flower farms in the Great Rift Valley. In addition to teaching and research, Dr. Ickes is a faculty partner with the women's and men's cross country and track and field teams at Wheaton.