Spanish Students Share Why They Love Wheaton College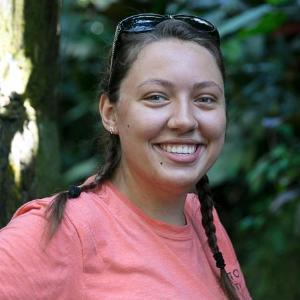 "My Spanish professors were wonderful! They shaped me not only academically but also personally and spiritually and are a large part of why I loved my time at Wheaton. They showed me not only how big the Spanish-speaking world is, but also taught me the importance of studying Spanish in order to understand and appreciate the diversity of so many different cultures."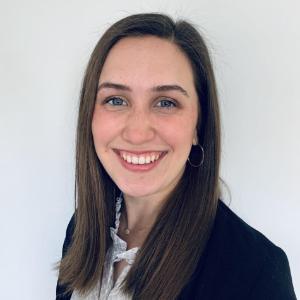 "The Spanish program at Wheaton has challenged me to go outside of my comfort zone, apply my faith in new contexts, and explore the beauty of other cultures both in and out of the classroom. I love that my professors create classroom experiences through reading, writing, and speaking that engage students in learning about other people and places. I have felt welcomed, challenged, and strengthened through the care and guidance of my professors. What we learn in the classroom has pushed me to become involved in a Spanish speaking church which has been an incredible blessing and learning experience!"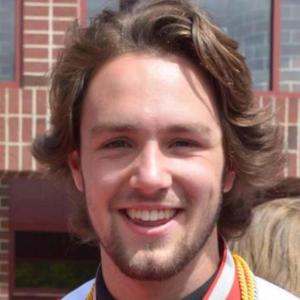 "I am now comfortable speaking, writing, and understanding Spanish language and culture. And it's all thanks to the incredibly intelligent and loving Spanish professors in the Wheaton Spanish Program (the Spanish professors really are the best)!"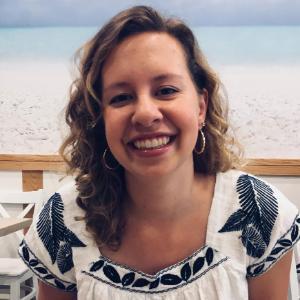 "Because I began my career in the language department in Spanish 101, I have been able to take the full spectrum of Spanish classes offered. I started out learning basic vocabulary in Spanish 101 with Profe Barlar and ended my career writing research papers in Senior Seminar with Dr. Townsend. The professors in the Spanish department have supported me, believed in my abilities, and provided opportunities for me to succeed in the language. I am grateful to have been in a department that loves and believes in its students."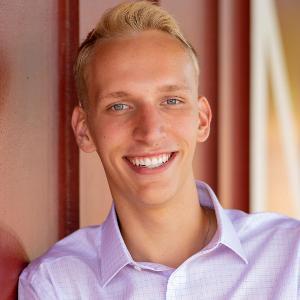 "My time studying Spanish at Wheaton College has greatly shaped my college experience. My Spanish professors have demonstrated a deep care for each student, a love for Christ, and a mastery of their material. I am grateful for how each class has increased my fluency, grammar, and vocabulary, and I love how each professor has ensured that our course material intersects with our faith. I met my best friend in my Spanish class during the first semester of my freshman year! The ways that I have grown, the experiences I have participated in, and the people that I have met were made possible through my choice to pursue a Spanish minor, and I could not be more pleased with that decision."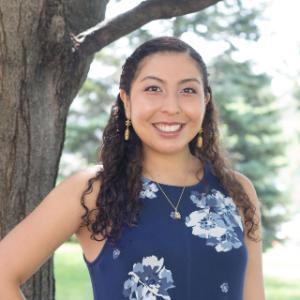 "Participating in the Spanish department was an opportunity that I will always cherish, for even though I am a Native Spanish speaker, learning about Latinamerican culture is not common in US education. It was a treasure to enter into the world of Latinamerican arts, particularly, Musica de Protesta, an art that is both a social movement and musical genre that gave impoverished and rural communities an opportunity to share their voice and their Iberian roots. Está clase me abrió los ojos al poder de la música y de la historia desde la perspectiva de comunidades oprimidas."
Alumni Testimonials
Shanthi Devasirvatham (Shaver), MD is a 2012 graduate in Spanish and in Biology who has specialized in Anesthesiology. Shanthi writes: "The majority of my patients speak Spanish, and some do not speak any English. [In my rotations I] had more opportunities than the other medical students who do not speak Spanish since I am able to do entire visits with patients only in Spanish. I can say with 100% certainty that my Spanish degree has helped me more in my medical career than my Biology degree. I would do undergrad the exact same knowing what I know now. When I watch the doctors with their Spanish speaking patients, I understand everything that is happening and have been asked to translate for the other medical students. I would not be where I am today in my career without the tremendous effort that you put into my grammar class and the entire program at Wheaton."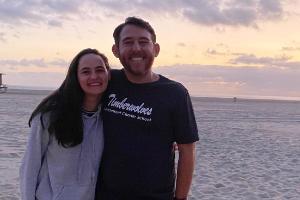 June 2020
I am now a Spanish teacher at a school in the heart of downtown Los Angeles, where my wife Kasey and I now live.
As we end our year with our students, the faculty, staff, and student body of our school have been reflecting on and grieving, once again, the systemic injustices and racial inequalities found in this country, especially after the deaths of Breonna Taylor and George Floyd. My current department was reflecting on the conversation of race and how it pertains to the Spanish classroom - and I was appreciating how you all included this concept in your classes while I was at Wheaton.
Whether it was discussions about communal guilt in books like Fuenteovejuna or Crónica de una muerte anunciada, lectures and readings on the role of race in Latin America, or conversations about anything from Naufragio to Nuestra América, I have found my time in the Spanish Department at Wheaton College to be helpful in inciting conversations about race in our classroom. It was many of you who had conversations with me about othering, scapegoating as a political strategy, family separation, liberation theology, welcoming the stranger, Gustavo Gutiérrez, Oscar Romero, Bartolomé de las Casas... the list goes on.
As I wrap up this year with my students and colleagues, I would have been remiss to not send an email of deep gratitude to you all for fostering a space to discuss such topics, and for ingraining in me the reality that the type of spiritual practices the Lord calls us to are those that strive "to loose the chains of injustice and untie the cords of the yoke, to set the oppressed free and break every yoke" (Isaiah 58:6). For this, I cannot thank you enough.
I pray that the Lord continues to use you in powerful ways and that - like me - the students of Wheaton College continue to know Him more fully because of you all.
Muchísimas gracias.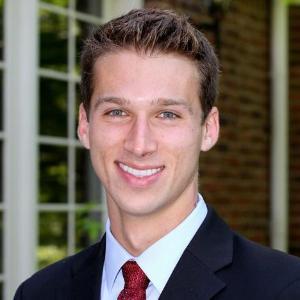 The art of medicine involves more than just science. A liberal arts education at Wheaton has prepared me well for my career in medicine because it helped me improve my communication skills, organize my thoughts, and express ideas to others. My studies in Spanish as part of the Modern and Classical Languages Department have given me the ability to understand and appreciate patients from diverse backgrounds and establish trusting bonds that are critical to the doctor-patient relationship. I learned from my professors and Spain study-abroad experience to be sensitive to my prejudices and assumptions in order to anticipate potential conflicts and care for people more effectively. Whether it has been in an outpatient clinic or the Neonatal Intensive Care Unit, speaking Spanish has helped me put people at ease and given me a platform to speak into the lives of others. I am grateful for my time at Wheaton and excited to see how God continues to work through the lessons and people He blessed me with during that time.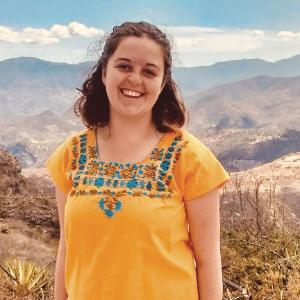 As I explored the language, music, art, traditions, literature, and history of Hispanic culture in my Spanish classes at Wheaton, I was able to see other ways of viewing the world. As I learned a different way to communicate, I was immersed in the past and present joys, struggles, and ideas of a whole other part of the world. I gained new perspective on worship, education, family, tradition, and friendship. I was able to grow relationships that would not have been possible without knowing Spanish— relationships that changed my life and still continue today.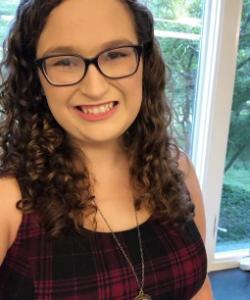 Being a Spanish major at Wheaton College not only taught me the language but taught me to think in different ways, to consider different perspectives, and to empathize with the people of the world which God so loves. My undergraduate education was exceptional preparation for my graduate studies at seminary and for my current vocation as a teacher because I was equipped with academic tools and shepherded in my personal formation and discipleship. I am so grateful to the Department of Modern and Classical Languages for nurturing my passions, encouraging me, and helping me to listen to God's voice -- which indeed speaks in many languages.