Windows 10 is the latest version of Windows installed on College-owned computers. Learn more about Windows 10 and how request an upgrade of your workstation.
We're beginning to transition College-owned Windows computers to Windows 10. All new computers come with Windows 10 installed, but you can request to transition to Windows 10 by filling out the form below.
Windows 10 gives you:
Access to latest Microsoft features, including touch-friendly interface, multiple desktops, and improved search and notification mechanisms.
Improved system performance from Windows 7 to Windows 10.
Access to the Microsoft App Store.
Helpful Resources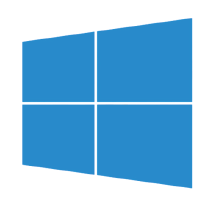 Upgrade to Windows 10
Faculty and staff can request to upgrade their workstation to Windows 10 by filling out this form.