The Marriage and Family Therapy program in the Wheaton College Graduate School is pleased to welcome Dr. Gary Chapman to campus among additional guest, faculty, and staff speakers who will present a series of lectures and panels aimed at developing healthy and intentional relationships.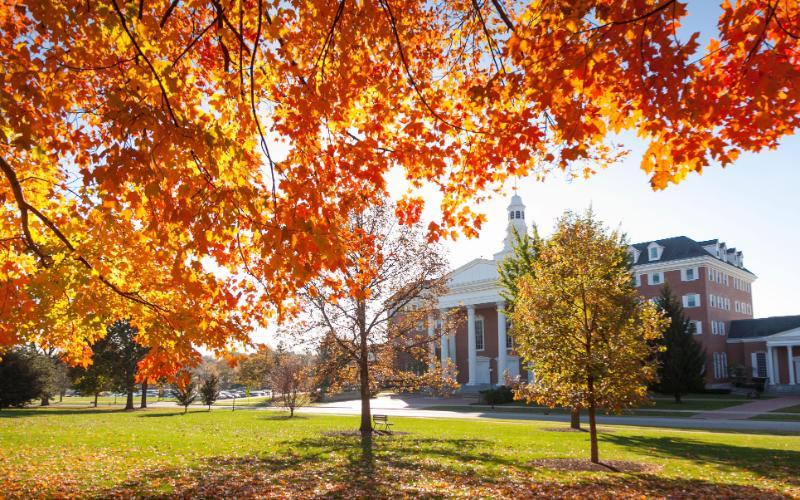 To kick off the weekend on Friday, Nov. 11 at 7:00 p.m., Dr. Gary Chapman, renowned speaker and author of The Five Love Languages (Northfield Publishing, 1992), will deliver a one-hour lecture on "Understanding and Expressing Love." Held in the 2,000-seat Edman Chapel on Wheaton's campus, this event is free and open to the general public. To RSVP, visit https://www.eventbrite.com/e/430211372797.
On Saturday, Nov. 12, the Marriage and Family Therapy (MFT) program will host the fourth annual Family Systems Conference from 8:00 a.m. to 3:30 p.m. This conference is primarily designed for those in the Christian mental health professional community, including mental health professionals, pastoral counselors, and pastors. All lectures will take place in Barrows Auditorium, located in the east wing of Billy Graham Hall (BGH).
Fuller Theological Seminary's Dr. Cameron Lee and Regent University's Dr. Jennifer Ripley will join Dr. Chapman as headline speakers for the conference. Panel discussions will feature Wheaton MFT faculty and staff speakers, moderated by Dr. David Van Dyke, Marriage and Family Therapy Program Director and Associate Professor of Marriage and Family Therapy. Ticket purchase is required to attend the conference. For a complete schedule of the day's lineup and ticket information, visit https://www.eventbrite.com/e/395400642967.
Following the conference on Saturday, there will be an evening reception for Wheaton MFT alumni on the Mezzanine level of BGH, in addition to a clinic open house at the Center for Family and Relational Health to celebrate the upcoming 10-year anniversary of the program.
—Eliana Chow
Related Links