Gwendolyn Brooks' Selected Poems (Perennial Modern Classics, 2006) is this year's Core Book selection and the first collection of poetry featured in the annual program.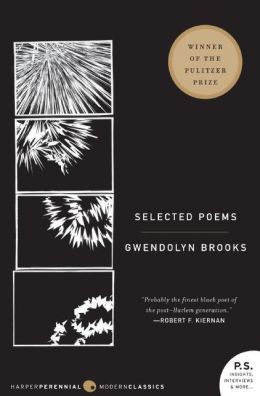 Every year since 2016, the Core Book program invites students, staff, faculty, alumni, prospective students, and friends of the College to read as a community. The Core Book program offers both on-and off-campus readers the opportunity to experience a part of Wheaton's Christ at the Core curriculum and enter into the interdisciplinary dialogue encouraged through the liberal arts.
Assistant Provost of Academic Affairs Dr. Sarah Miglio participates in the selection of the Core Book each year.
"We wanted to provide a way for prospective students, alumni, and friends of the College to experience things that are happening on campus, even if they can't physically be here," Dr. Miglio said. "The Core Book was one of the ways that we thought we could do that while continuing the conversation about themes from the Christ at the Core curriculum outside the classroom."
Selected Poems is the first work of poetry to make its way into the Core Book lineup, following five novels and one spiritual memoir. The anthology comprises excerpts from three of Brooks' classic works: A Street in Bronzeville, Annie Allen, which earned her the 1950 Pulitzer Prize—the first for a Black author—and The Bean Eaters.
A published poet at the age of thirteen, Brooks was well-versed in classical poetry, although many of her works are written in a contemporary style. Therefore, her pieces are accessible to those without formal training in reading poetry. This accessibility was one of the factors for the selection of Selected Poems as this year's Core Book.
A lifelong Chicagoan, she wrote about what she saw and heard in the streets, capturing the myriad joys and struggles of urban life as a Black woman. Brooks then grappled with the world around her, especially incidents that transpired in the wake of political and social turbulence during the burgeoning civil rights movement. Brooks observed that "poetry is life distilled."
Miglio hopes that Brooks' approach to poetry inspires the Wheaton community in their everyday lives.
"When you stop and think about it, that's what we want to do when we come together in a Christian liberal arts, learning and living community," Dr. Miglio said. "We want to be present, pay attention to the world around us, and make meaning of that together."
Along with Associate Professor of English Dr. Tiffany Eberle Kriner, Associate Professor of Communication Dr. Theon Hill, Assistant Lecturer of English Dr. Susan Dunn-Hensley, and Core Studies Research Fellow Joel Erickson '20, Dr. Miglio has compiled essays, interviews, and background information on Brooks to make reading her poems a more approachable and meaningful experience. As the Wheaton community embarks on reading Selected Poems together, Dr. Miglio invites all to take advantage of these resources.
"See what comes of reading together in community," Dr. Miglio said. "We can learn both from one another and about ourselves in the process."
—Bella McDonald