On April 22, a Wheaton College student team dedicated to telling campus stories released their first record, now available to listen on Spotify and Apple Music.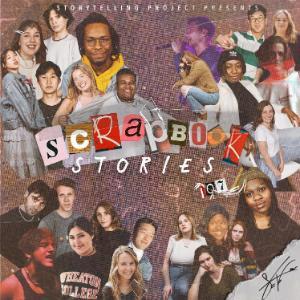 Created to document the sounds and stories of Wheaton, "Scrapbook Stories 107" features audio bites of footfalls in the Beamer Student Center, the murmur of conversation in Anderson Commons, and hundreds of students taking their seats in Edman Chapel.
"We were very intentional about asking how we could bring people onto campus through art," said Director of Intercultural Arts and Media Stevener Gaskin M.A. '18, who oversaw the creation of the album.
According to Gaskin, the record's title represents a piece of the Storytelling Project's mission statement: that through art, "When you see people differently, you see the heart of God differently." Like a scrapbook, the album is a curated selection of original songs and poetry created by students who represent a wide scope of majors, Christian faith traditions, and cultural or ethnic backgrounds. The "107" references Psalm 107:1-3 (NIV), in which the psalmist declares, "Give thanks to the Lord, for he is good; his love endures forever. Let the redeemed of the Lord tell their story—those he redeemed from the hand of the foe, those he gathered from the lands, from east and west, from north and south."
The record quickly became representative of this communal joy and lament, themes that forged fellowship between students as they discussed how to balance both honesty and hope in their art and in their walk with Christ.
"As a result of these collaborations, I've felt more connected to Wheaton's community through poetry and storytelling than I anticipated or expected when I first transferred here in the fall," said Isis Toldson '24, whose spoken word poem "Friends with Me" is the ninth track on the album.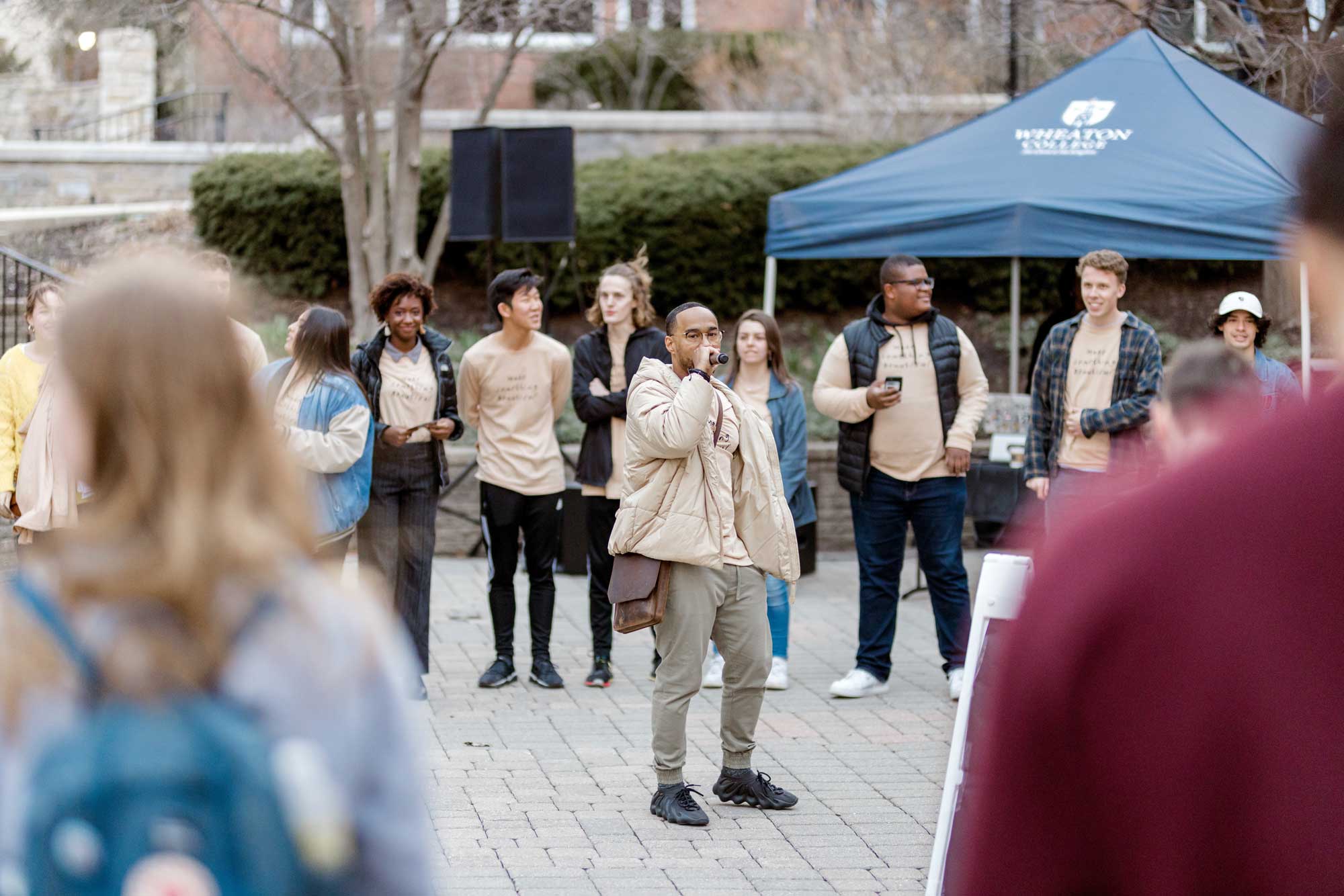 Getting the album ready for release was no small feat. Twelve students on the Storytelling Project team, together with 14 additional student musicians, writers, and visual artists, began vision-casting for the project in December, under Gaskin's guidance. Once the spring semester kicked off in January, it was all hands on deck to write, record, produce, and promote the 12-track record. By April, the album was complete. The team released the first two singles—"Styrofoam" by Adam Erickson '23 and "Beautiful Pain(t)" by David Nemetz '24, featuring Sofia Hernandez '23 and the Wheaton College Gospel Choir—on April 6, coinciding with WheatonGives Day.
"There were times when we were all stretched thin, trying to support each other through late nights in the studio," said Josh Erickson '24, a video editor for Storytelling Project and one of three key producers on the album. "But despite the time crunch, being in the studio with fellow artists and helping them bring their art and experiences to life was really cool."
In releasing the album on popular music streaming platforms, the group hopes their words will reach people even beyond the Wheaton community, and they highly encourage listening to the tracks in order. Although they did not shy away from grappling with sorrow, the team wanted the work to ultimately showcase the redemption Jesus brings to his people.
"We worked really hard to ensure we ended on a God-honoring note," Toldson concluded. "Jesus is a man of many sorrows and acquainted with grief. He knows our pain and he knows us. So, through this album, we acknowledge our pain but we also acknowledge our God who is bigger than our pain."
You can listen to the album today on Spotify or Apple Music.
To learn more, follow the Storytelling Project on Instagram @storytellingprojectwc.
—Eliana Chow