On April 23, Wheaton College Landscape Operations welcomed community volunteers to help transform Wheaton's campus into a space ready for spring.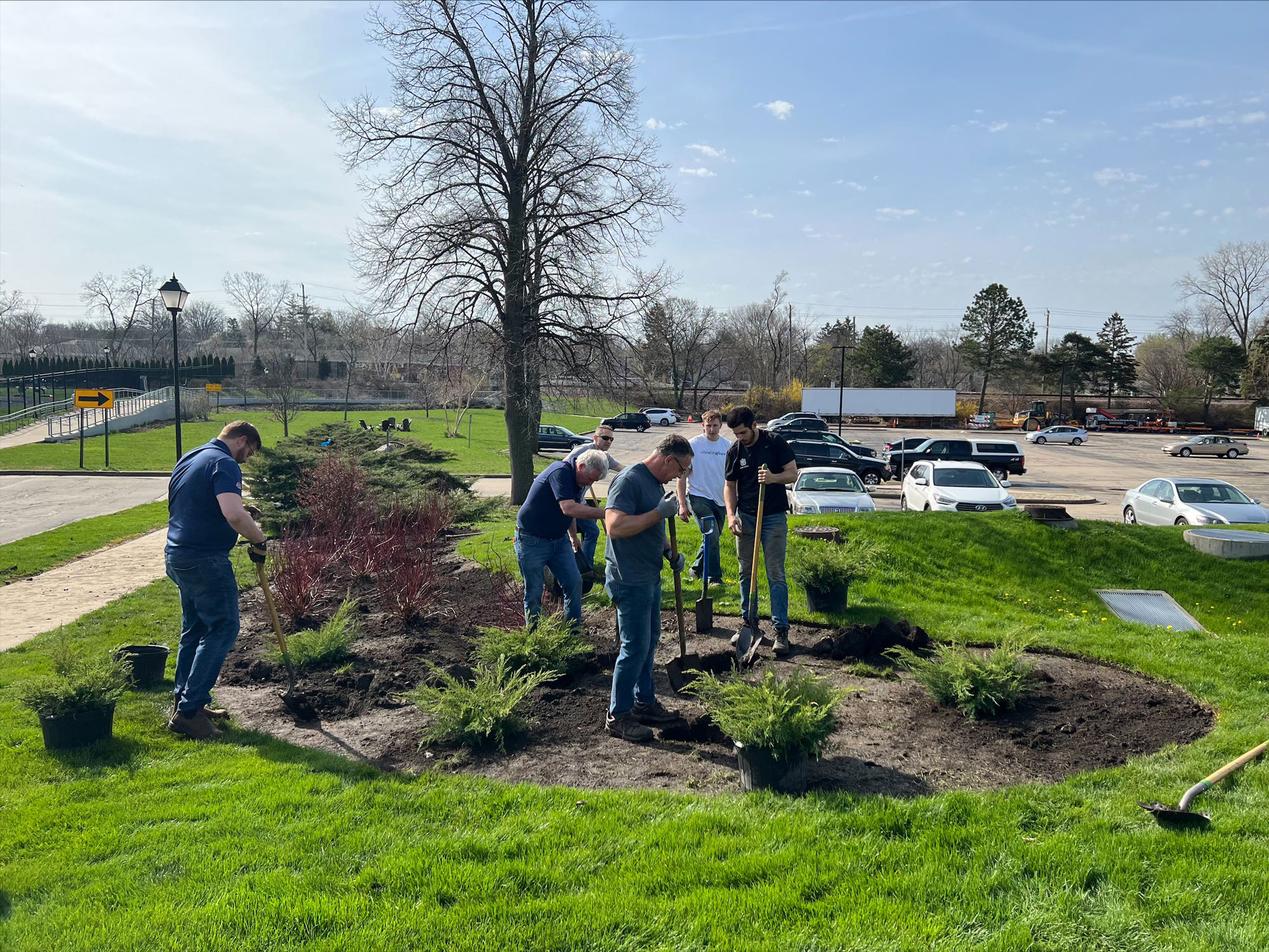 In sunny, 80-degree weather with a strong breeze, Landscape Operations Manager Tom Trayser and his staff led 25 local community members through the planting process, populating campus with bright new perennials, trees, and shrubs. Throughout the day, volunteers were well-fed and hydrated, and in exchange for their help, had the chance to learn tips of the horticulture trade.
"Our goal with the event was to give everybody a taste of moving the campus toward something beautiful, while learning some essential landscape concepts like design, installation, and maintenance," said Trayser. "Not only could volunteers help us care for Wheaton's campus, they could also take what they'd learned back to their own homes and gardens."
The students and staff that make up Landscape Operations consistently work under the motto, "Moving Wheaton College closer to Eden." According to Trayser, the event was a chance to welcome on- and off-campus volunteers into the team's work of creating a holistic space for members of the Wheaton community to serve the Lord well. Thanks to this weekend's success, the team is already hoping to make Spring Greening an annual event.
"When we install a landscape, we get to go from nothing toward something like Eden," he said. "It's how we honor our community and how we honor God, the ultimate designer of our landscapes."
—Eliana Chow