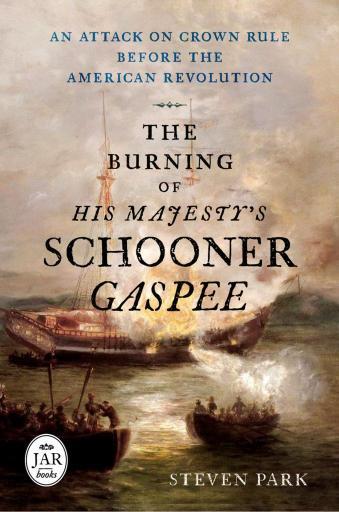 As the only scholarly expert on the Gaspee Affair, Director of Academic and Scholarly Technology Dr. Steven Park '85, M.A. '87 will present his research findings to five different historical groups over the next several months. The talks will mark the 250th anniversary of the event.
His dissertation-turned-book, The Burning of His Majesty's Schooner Gaspee: An Attack on Crown Rule Before the American Revolution (Westholme, 2016), documents one of the key events that led up to the Boston Tea Party and American Revolutionary War. On June 9, 1772, a group of men took control of and burned down the armed Schooner Gaspee, a British customs vessel that had run aground in Warwick, Rhode Island. It was one of the first acts of violent protest against the British Crown.
On June 9, Park will speak with the Society of Cincinnati about the lesser-known context of the Gaspee Affair. Founded in 1783, at the very beginning of America's break from Great Britain, members of the Society of Cincinnati are hereditary descendants of officers in the American Revolutionary War.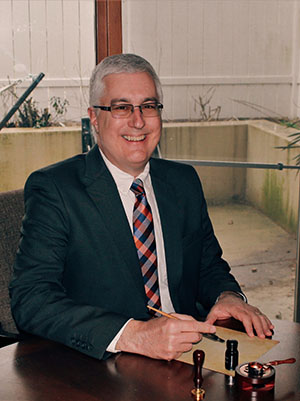 Park will present two main points that reckon with the nuances of the American Revolutionary War and the people who drove change during the nation's earliest years. "At the center of the Gaspee Affair, we find a reformed Baptist preacher named John Allen, who was an early abolitionist, and a man who escaped slavery named Aaron Biggs," he said. "These are religious and racial components I discovered during my research that nobody else was talking about. The past is always more complex, difficult, and sinful than we like to portray it. As our nation grapples with race, justice, and religion, these are things future scholars will have to consider."
In conjunction with these presentations and the event's anniversary occasion, Park is releasing a free online course of his book on WheatonX, a platform that provides continuing learning opportunities for alumni and friends of the College in collaboration with Wheaton faculty and staff. All chapter studies and lectures for The Burning of His Majesty's Schooner Gaspee are scheduled to be available by May 4.
—Eliana Chow