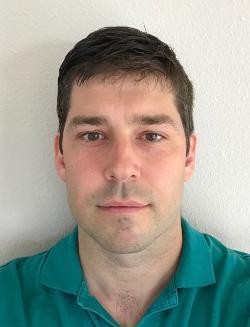 Name: Ben Weber
Education:

A.B. in English, Princeton University
M.A in Medieval Studies, Cornell University
Ph.D. in Medieval Studies, Cornell University
Philosophy of Education:
To help my students find, through the myriad challenges and pleasures of a rigorous liberal education, a means of looking away unto Jesus.
Before Wheaton, I was:
Teaching in the Writing Program at Princeton University.
A big question I'm trying to answer through my work:
How medieval intellectuals responded to and reimagined Christian texts and traditions.
I'm currently working on:
A book, provisionally titled Woven in Words, on the translation of Latin poetry into Old English verse.
I feel God's pleasure when I:
Hear my children pray. Seeing them experience God's love reminds me how profoundly He knows and cares for all of us as His children.
Four people I'd like to take to coffee:
The Venerable Bede
Augustine of Hippo
Whoever wrote Beowulf
C.S. Lewis
Many learned papers would issue from that meeting.